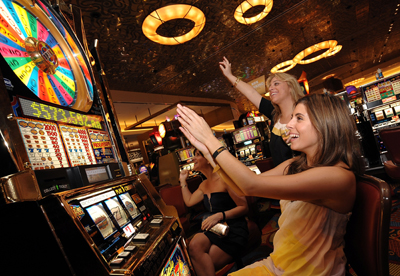 A Russian crime syndicate active in casinos across the world has now started focusing on South America and Europe after crackdowns in United States and Singapore have deterred their operations.
A security consultant revealed in a conference comprising of U.S. regulators in Las Vegas that the group had recently struck a Peru casino. The group which has been active for several years was first spotted in Missouri in May 2014. Since then, the FBI has made a few arrests pertaining to the crime while Singapore police nabbed several members of the group in May 2016.
In a statement Rex Carlson consultant said
It took us 10 years to finally spot these guys. It is so insidious; it is really hard to see. We are finally arriving at a complete story now.
The criminal group consists of around 60-70 individuals who operate across the world but are headquartered in St. Petersburg, Russia.
According to Carlson, the syndicate has decoded a few of the inputs for the random number generator (RNG) system present inside slot machines. This enabled the hackers to correctly estimate when hitting the slot buttons would result in a win. Only a selective few slot machines types that were popular across the world were targeted by the group.
The group typically adopts an elaborate scheme to ensure the success of their plan. Initially, group members scout the casino floors and take videos of the slot machines that are sent to the headquarters, helping the hackers identify the machines they are familiar with. Then using the video, hackers reverse engineer the RNG present in the machines through heavy computer power and crack the winning sequence.
On-ground runners would then play on chosen machines with one phone in their shirt pocket that takes a video of the machine screen and another in their pants that rang when it was time to hit the slots button. The phones reportedly had applications for just four slots manufacturers, one of which was Aristocrat Leisure Ltd.
By keeping a low profile and a low winning average, the group was able to pull off the scheme across casinos worldwide for many years. The syndicate used secure communication channels, rented servers in several countries and paid using bitcoins – all of which helped them escape scrutiny.
Willy Allison, casino game protection consultant and owner of World Game Protection Inc., pointed out that computing technology had moved ahead so swiftly in recent times that criminal elements were able to outwit RNGs if it was not complex enough.