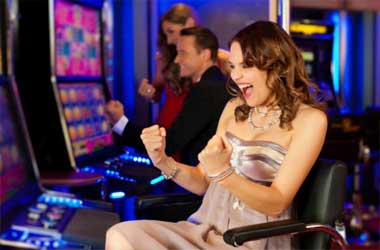 Before we get to some of the biggest progressive jackpots wins of all time in both online and land based casinos across the world, let us first understand what progressive jackpots are. Progressive jackpots are a pretty simple concept, each time the slot or game is played and the prize is not won, the prize accumulates instead of restarting from zero.
What this means is that when the jackpot is eventually won, it is going to be a huge amount and the winner is going to be smiling from ear to ear all the way to the bank.
Progressive jackpots are usually incorporated in both slot machines and video poker games. These sorts of games are available in both online casinos and land based casinos and hence progressive jackpots may be played in both online and land based casinos. There are also some progressive blackjack games available these days.
Anybody that plays at casinos would obviously have fantasized about winning a life changing jackpot. In fact, even people that have never gambled may have had such thoughts cross their minds. In this article, we will take a look at times when such dreams actually came true for a handful of lucky people. So, without any further ado, here are some of the biggest progressive jackpot winners throughout history.
Biggest Progressive Jackpot winners at land based casinos
Land based casinos are never going to go out of style. No matter how good online casinos get, there will always be something about the experience of actually visiting a land based casino and playing on tables that you can physically touch and feel which the online casino cannot provide, at least not at this time.
Here are some of the biggest progressive jackpot wins recorded at land based casinos which are sure to leave you envious.
$39 million – (Undisclosed)
This staggering amount was won by a 25-year-old computer programmer in the year 2003 when he was playing at the Excalibur Casino situated in Las Vegas. $100 is not very little money, but it is really negligible when you compare it to the winning of $39 million. $100 is what he wagered and his life would never be the same again. The winner did not want his identity disclosed.
What is really astonishing is the fact that the odds against him were bleak, his chances of winning that bet was 1 in 16 million. Talk about luck!
$34.9 million (Cynthia-Jay Brennan)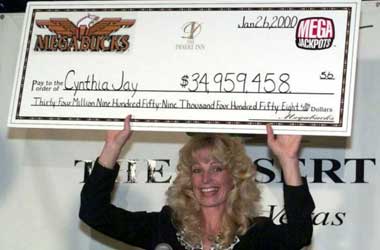 Cynthia-Jay Brennan bagged this amount in Las Vegas at the Desert Inn Casino while she was playing on the Megabucks machine.
Brennan was a 37-year-old cocktail waitress at the time, but you can rest assured that she did not have to wait tables after this fortunate event transpired.
Sadly, only days after the win, Cynthia was involved in a car accident wherein her sister passed away and she herself was left paralyzed.
$22.6 million (Johanna Heundl)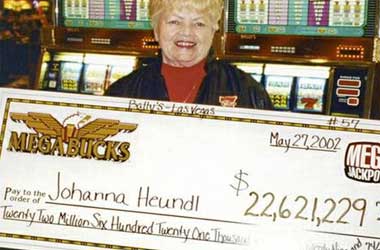 It's never too late to try your luck! Johanna Heundl was a 74-year-old retired flight attendant in March of 2002 when she sat at the Megabucks slots prior to breakfast with not a dollar over $170 and went all in!
The results were astonishing, she won a whopping $22.6 million.
Guess she woke up on the right side of the bed that fateful morning.
$21.3 million (Undisclosed)
A business man who wanted to remain anonymous won $21.3 million while playing on a progressive slot in the world-renowned Caesar's Palace casino. What is mind boggling is that he really did not take much of a risk either, he only placed a $10 bet when this windfall of money came his way.
$21 million (Elmer Sherwin)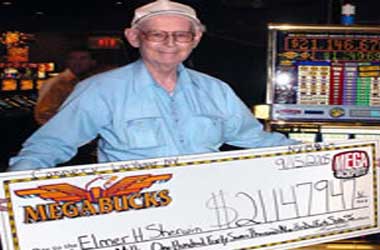 Elmer Sherwin was the lucky one to bag $21 million in 2005 at the Canary Casino located in Las Vegas.
In fact, this was not the only time Elmir Sherwin had gotten lucky, back in 1985, he had won $4.6 million while playing at the Mirage casino in Las Vegas.
Biggest Progressive Jackpot winners at Online casinos
Some people still believe the baseless, age old myth that online casinos are rigged such that nobody wins the jackpot. This is far from the truth, legitimate, licensed online casinos have an algorithm which is just as fair as playing in a land based casino. In fact, here are some big wins recorded at online casinos.
€11.7 million (Undisclosed)
At the time of the win, this was the largest progressive jackpot payout in online casino history and a Guinness world record was also awarded to this win for the same reason. The winner was playing on the progressive slot – Mega Fortune.
And as if to do justice to the name, he did win a Mega Fortune indeed. This slot is even today one of the most popular online slots.
The winner was actually in bed when he realized he was not able to fall asleep and so thought he might as well play a few rounds of Mega fortune. He can really thank his insomnia for his winnings.
€17,861,800 (Undisclosed)
Looks like Mega Fortune is the progressive to play online if you want to win big. Another lucky player from Finland who €17,861,800 while playing on Mega Fortune jackpot. The craziest part about this victory is that his wager was a mere 25 cents! He literally won millions by betting pocket change! This victory was recorded in the year 2013.
Courtesy of these massive payouts, Mega Fortune holds the title of being the progressive to have paid out the biggest two jackpots in the history of online gambling and internet casinos.
Nearly every hour of every day, someone is winning a life changing amount somewhere in the world. To give yourself a chance, you need to enter the race. The only thing all of these people did was that they went with their gut feeling and placed bets which changed their lives for the better!
Progressive jackpots pay the highest prizes, so make sure the jackpot you are playing on is of the progressive kind. If you are going to win, you might as well win big!