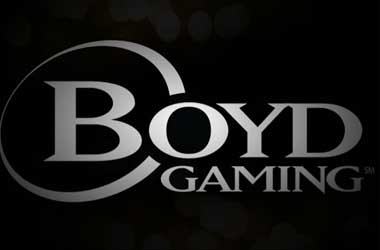 U.S.-based casino operator Boyd Gaming Corp announced that it has successfully concluded its acquisition of the Aliante casino in Las Vegas. The $380 million acquisition will add to Boyd Gaming's local presence and mark its entry into North Las Vegas. The company has nine existing properties in the Las Vegas Valley.
In a statement, Keith Smith, president and chief executive officer of Boyd Gaming said,
As the premier gaming asset in North Las Vegas, Aliante provides a tremendous opportunity to participate in the long-term growth of the northern part of the Las Vegas Valley
The company received the approval for the acquisition from the Nevada Gaming Commission on Sept. 22
Boyd Gaming Corporation
Opened in 2008, the Aliante was built at a cost of around $660 million as a joint venture between Station Casinos and a locally prominent family, the Greenspun's. In 2011, the casino was taken over by a group of private equity firms and banks as a result of Station Casino's bankruptcy-triggered restructuring. The property is said to have long term potential for the Boyd Gaming Corp as a result of the fast-expanding real estate and industrial projects in the northern Las Vegas areas.
Aliante has an extensive gaming floor spread over 82,000square feet and a sportbook seating 170 people. A hotel with 202 rooms with a pool, a movie theatre with 16 screens and a convention center of 14,000 square feet as well as a 650-seater showroom are other facilities available at the property.
Boyd Gaming has announced that Aliante will become a part of B Connected, Boyd Gaming's nationwide loyalty program next year. Customers belonging to the Aliante Players Club will be transferred to a B Connected account. Aliante will also join the Boyd Gaming Race and Sports hub which will bring the latest of Boyd Gaming's gaming lines to its race and sportsbook. This will enable Aliante customers to access Boyd Gaming's mobile sports betting app, B Connected Sports.
Kerrie Burke of Boyd Gaming has been appointed as Aliante's vice president and general manager. Rich Danzak, the current vice president of human resources will take over as the assistant general manager. Shares of Boyd Gaming went up by a percentage point after the acquisition was confirmed and ended at $19.26.
Boyd Gaming owns and operates around 22 properties spread across Nevada, Indiana, Illinois, Kansas, Iowa, Mississippi and Louisiana. In downtown Las Vegas, the company has three casinos – Fremont, California, and Main Street Station, while four others are located in other Vegas locations.