One of the most exotic species in the casino gambling ecosystem – land-based or online – is the high roller. The high roller is one who gambles big, larger than life even, compared to the regular gamblers. He therefore wins big and also loses big. He is also called the 'whale' for the massive bets he places and the large-scale style of play overall.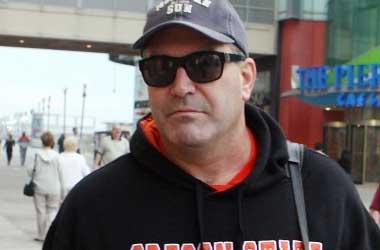 The high roller gets flamboyant depiction in the movies, James Bond being one such character. The real life high roller may, however, not be all that flamboyant in looks.
Don Johnson, for instance, who single-handedly won close to $6 million in a single night playing blackjack at the Tropicana Casino in Atlantic City in April 2011, was a very regular looking guy. And that was not all; prior to that he had won $5 million at the Borgata and $4 million at Caesar's.
You find the most high rollers nowadays in the Asian gambling market, playing baccarat.
High Rollers and Casinos: The Courtship is Natural!
The bets that a high roller places can be start at around $10,000 and go into the millions. At online casinos there is a minimum bet that you are required to place to fit into the high roller category. And because of this high spending ability casinos court high rollers all the time. During peak season they add to the glamour of the casino, and during lean times they are a good means to quick gains. When he does win he can cost them quite a bit. Casinos offer fabulous incentives in the form of freebies to attract high rollers and get them to return for more.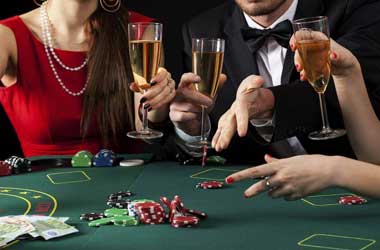 At a land-based casino in Vegas the incentives can translate into comps, which include free stay – the larger your reputation the better the rooms, going as high as the penthouse suite for some, free transportation by private limos and jets, invitations to exclusive events, and a personal account manager.
At an online casino the benefits include higher deposit and withdrawal limits, faster cashout times, bigger bonuses, entry to exclusive tournaments and events, and you get a dedicated account manager here as well.
So is betting big the sole criterion for being termed a high roller? Or is there a play pattern involved for one to think of himself as a high roller? What are the signs that tell you whether you are one? We discuss that next.
Five Signs that You are a High Roller
Here are 5 basic signs that you are a high roller or are on your way to being one.
You are fairly rich or have access to big money. One of the first things about a high roller is that he will spend, and spend big when he plays. And there is no guarantee that he will win all the time; mostly he won't. So if you are someone with a lot of money and like spending big at the casinos, it is a definitive indicator that you could be a high roller. A high roller is different from a hustler: a hustler may also spend big but only when the situation demands it; he will calculate his spend against expected returns.
You don't always stick to a particular game that you have developed a winning system for. A high roller will spend big regardless. It could be any game that suits his fancy. Yes it is true that most of the big names among high rollers spend on specific games, and yes there is a basic method. But it is flexible. There are times when a high roller may bet big on a game because it strikes him as a game worth playing for and trying for; he may not be an expert at it. There are big names that switch between three four different games that high rollers usually prefer: blackjack, baccarat, and poker, for instance.
You do not need an entourage to bet big and show off. There are relatively big spenders who like having a crowd around when they gamble. They are the social gamblers who like to show off and have people appreciate them. Most of the actual high rollers do not need a crowd. They are happy to come in and hit it out of the park on their own. Of course, the casinos recognize them from prior experience: they may have spent at the casino earlier. And the casinos are also quick to recognize anyone who is new and splurging at their tables. And the incentives are available to all of them.
Winning while playing big is not the sole criterion. If you are not too keyed up about spending big and winning each time you do so, then you are definitely on the way or are a high roller. Winning is definitely NOT the only criterion for an actual high roller. The big spending is for the sheer thrill of spending those big amounts; the wins magnify the event and make them newsworthy. Of course, it would be wrong to say you are not bothered about winning at all; you play to win, as simple as that. However, you do not get overly stressed or bothered if the wins are not materializing as frequently as you would expect.
Big money gambling is not an escapist act for you. You do not spend big to completely forget all the worries and stresses that are part of life. If you are gambling big to forget you are not a high roller; you are merely an escapist, and not a very good one at that because while seemingly escaping from your worries you are actually compounding them in a way by not getting any guaranteed returns on your spending.
The Perks of Being a High Roller
As you can imagine, there are countless perks of being a high roller. For one, the red carpet is out the moment you decide to hit the casino. If you let it be known to them that you are planning a visit, and are a known name in the high roller circles, it is highly likely that the casino would arrange for your transportation to and from the venue. And if it is a big brand like Caesar's and you are a big name, it could extend to a sponsored trip on a private jet as well!
From travel, the perks extend next to your stay. You are spending at the casino and helping them generate business so it is natural for them to want the best for you. You will almost always get free accommodation, and chances are you will land some very good accommodation, up to and including the presidential suite or the penthouse suite, depending on your stature. Mind you, you have the money and the reputation preceding you, which is why access becomes easy.
You get a lot of other freebies as well, including dining gigs at some of the best restaurants in town: many of the top casinos have their own five-star restaurants and private meals cooked up by celeb chefs, a shot at some high quality golf, seating at the best entertainment and sports events, including top-notch boxing bouts and basketball games, access to private gaming rooms, expensive gifts on your birthday or anniversary and other special days – in short, exclusive VIP treatment. That is the term exclusively used at online casinos – VIP. The perks at online casinos include bigger bonuses, higher withdrawal and deposit limits, free merchandise, exclusive holiday packages, entry to special tournaments, and more.