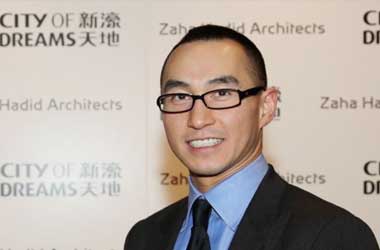 Lawrence Ho Yau-lung, the chief executive officer and chairman of Melco Resorts & Entertainment in Macau has done very well in Asia but knows that his company can become a major force in the global casino industry if they were to secure a casino license in Japan.
The government of Japan is scheduled to grant casino operating licenses to deserving companies in June 2018. Last year, the country had legalized casino gaming and major casino operators around the world are eager to bag one of these gaming licenses.
Ho sees a lot of opportunities in Japan, the third biggest economy in the world. During an interview, he said that Japan gets only 20 million visitors every year while Hong Kong gets over 40 million visitors and Macau gets over 30 million visitors. He said: "There is a lot of potential in the market."
Bloomberg TV Markets and Finance
According to Forbes, the 40-year-old casino entrepreneur is currently worth US$2.6 billion. He is the son of Stanley Ho Hung-Sun, a casino businessman in Macau who has now retired from the casino gaming business following an injury. Lawrence Ho has dreams of transforming the traditional gambling business into an entertainment and hospitality industry and expand beyond the borders of Macau.
Melco's business expanded to Russia and Philippines after the anti-corruption campaign launched by the government of China in 2012, which had an adverse effect on Macau's traditional casino gaming industry. In addition, the government of Cyprus granted Ho's company a casino resort license in June, the first and only license of its kind in Cyprus.
Ho wants to continue the company's expansion and feels that the Japanese market is ideal for implementing his company's strategies of transforming casinos from mere gambling floors to sophisticated venues that offer high-quality services and world-class shows. Speaking about the need for change, Ho said that guest experience needs to be improved and the latest technology needs to be incorporated into casino gaming services.
Melco Resorts & Entertainment will face stiff competition from the likes of MGM Resorts International, Wynn Resorts, and Las Vegas Sands Corp. These major casino operators are also trying to bag a casino resort license in Japan and have all promised to invest billions into developing an integrated resort.
Ho wants to transform Melco into an international entertainment and hospitality company with a special focus on Asia. He said that the company had several opportunities to enter Las Vegas, but had ignored them because of better opportunities Asia and has Japan as his top priority.