Microgaming Signs Yet Another Deal
The leading online software gaming provider, Microgaming has announced to brand yet another slot game titled – Game of Thrones.  After having announced land mark titles like Jurassic Park and Terminator 2, Microgaming has signed another deal to develop Game of Thrones slot based on an epic HBO television series, the Game of Thrones.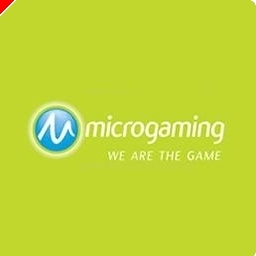 The TV series is based on the best-selling book series written by George R.R. Martin titled – A Song of Ice and Fire. The television series is based on a saga of liars, knights, nobleman, renegades, kings and queens in a battle of capturing the Iron Throne of Westeros. The first season of the series was aired on HBO in 2011 and their fourth season is to be premiered in April 2014.
Microgaming has signed the deal as this Television Series will be of best suit for their games. The television series has been nominated as the Best Television Series (Drama) in 2012 and all its three seasons were nominated as a Primetime Emmy Award for Outstanding Drama Series.
Microgaming announced that the game will be based on the fantastical theme of the television series and will also identify its content familiar to that of the series.
The CEO of Microgaming, Roger Raatgever commented, "we are pleased to have signed a deal for Game Thrones since it is a very popular show and certainly we will develop a fantastic slot game that features outstanding gaming features of the epic TV series".
The Director of HBO Global Licensing, Josh Goodstadt, also commented on the deal, "the partnership with Microgaming will surely take the epic Television series to another level and we have accepted Microgaming as it is the best in this field".