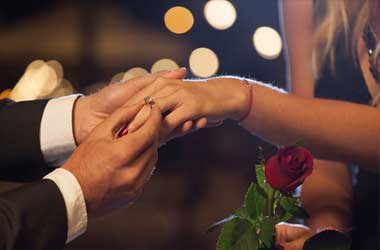 When people think of Las Vegas, they generally think of casinos and bright lights. But this famous Nevada town is also the perfect place to pop that special question to the one you love. Las Vegas is like its very own miniature universe, so the choices when it comes to proposing are endless.
There are so many options, for all kinds of people.
Proposing shouldn't cost a fortune, but if you want it to in Vegas it can. Or you can have a most beautiful experience without spending much dough at all.
Choose something that you and your potential fiancée will enjoy, and that will provide you with the right environment to go out and pop that question. Good luck, and here's our top five: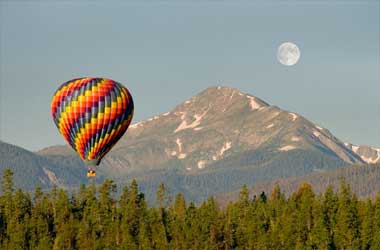 1. Airborne Proposal: Nowhere is better to start than at the top, and you can't get much higher than the sky. The number one top place to propose in Vegas is above Vegas. Take a tour with one of the many hot air balloon companies that operate over the beautiful Las Vegas valley.
Get up before sunrise with the love of your life, float among the clouds and as the champagne is poured, propose to that perfect person. With the gentle breeze in your hair, the view of Las Vegas and its surrounds below, it is definitely a proposal option that is worth getting up early for.
Of course, if you and your beloved are into a more exciting way to fly, book a tour with Sky Combat Ace. They'll fly you and your love in an open cockpit vintage biplane for a 30 minute ride of your life.
Sky Combat Ace
You will fly over Las Vegas at night, thrilled by the lights of the city below. In the whirl of excitement after you land, pop the question and the rest is history in the making. If that's not a great way to start off your engagement then we don't quite know what is.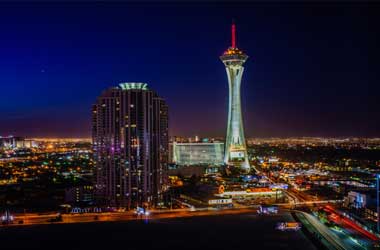 2. Take it to the top: Coming down only slightly but with feet firmly planted on the 112th floor of the Stratosphere Casino hotel could be the best place to invite your love to marry you.
This building is the tallest structure west of the Mississippi so you and your love will definitely get a great thrill from the balcony of the 112th floor.
For a small price, the people at the Stratosphere will provide you with use of the balcony, a red rose and champagne.
All you need to do is bring the ring! Then book a table for two for a sumptuous celebratory meal at the Top of the World revolving restaurant.
Stratosphere Las Vegas
If you and your loved one enjoy a further thrill, why not try one of the exciting rides at the Stratosphere. One of these, the Big Shot, is the world's highest thrill ride.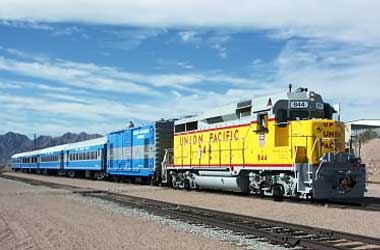 3. Take the Train with your Sweetheart: This option might not have all the bang and pizzazz that is usually associated with Las Vegas. But that can be what makes it such a perfect option. Get away from the bright lights and noise that characterizes the city and take an old fashioned train ride.
The route will take you and your beloved from Boulder City to the Railroad Pass Casino. With the operators of the railway, Nevada Southern Railway, having removed the automated tour guide last year after complaints from passengers, you can just relax, sit back and enjoy the stunning desert views. Or maybe just the view of your beautiful spouse to be.
This wonderful way to pop the question will set you back a tiny $10 per person, but you will still get to appreciate the luxury for which Vegas is famous for. With velvet cushions in the air conditioned coach cars, you are sure to gain points with your beloved. If you feel like you'd really like to live it up on the train, book a $500 dining car, wine and dine your fiancé to be and have a full two hour train experience.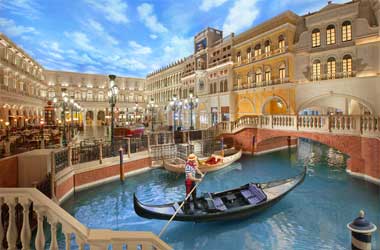 4. Take a Gondola down the Canal: As we said at the start, Vegas is like its own miniature universe. So why not take a trip overseas while staying right where you are, and propose in Venice?
The Venetian Hotel offers Gondola rides that are just perfect for proposals. The gondolier can serenade you and your beloved, and they are experts in creating the perfect setting that will make you believe that you are actually in Italy.
Prices aren't too rough either, starting at $96.
What's more, you can arrange for family and friends, or anyone else for that matter, to stand at the end of the ride to cheer you on and bring on the champagne.
VideoLifeWorld
For anyone who wants to propose on a winter's evening, there is even an indoor canal option that will really warm your lover's heart.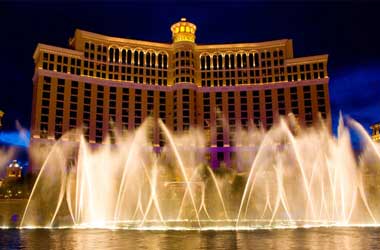 5. For a bit more Italian, try the Bellagio Fountain: While we are on the topic of experiencing a little Italy in Vegas, the Bellagio Fountain is a gorgeous place to propose. The Bellagio is based on Bellagio in Italy, a town that sits on beautiful Lake Como. At the Bellagio in Las Vegas you and your beloved can experience the excitement of water shows set to music, dance arm in arm and at the closing kiss, you can go down on one knee and ask for their hand in marriage.
You can choose a do it yourself proposal outside the stunning fountain, or you can choose to get the package deal. Setting you back $1000, the package provides you with a private spot by the fountain on Terrazza Di Sogno.
Bellagio Las Vegas
Enjoy roses, rose petals, chocolate, champagne, and even a tote bag to take home. The fountain is a beautiful background for photos, so maybe find a skilled passerby to take snaps on your phone of the moment you propose, or for a more classy effect, hire one of Vegas' many professional photographers to record this special life changing moment.