One of the best aspects of choosing to play online slot machines, is that the long term payout percentages they all have on offer is set in stone, which means that unlike the slot machines you are going to find on offer in a brick and mortar casino, the online slots you play cannot have their RTP's adjusted by the casino site operator.
As such it is easy to look up the slots which do boast the highest payout percentages. It is of course the slots that have been designed to payout more of your stake money back to you over the long term that you should be selecting to play, as you will get more winning payouts and more play time from those slots!
Top 10 Paying Slot Machines
With that in mind below we have compiled an overview of the top 10 paying slots that you will find on offer at different casino sites, remember that when playing these slots anywhere online the RTP's will be the same high ones.
Just be aware that the payout percentage you can and will achieve on each single session will vary, but over the long term you should achieve the payout percentages listed below which are the very highest ones we have come across.
#10 Goblin's Cave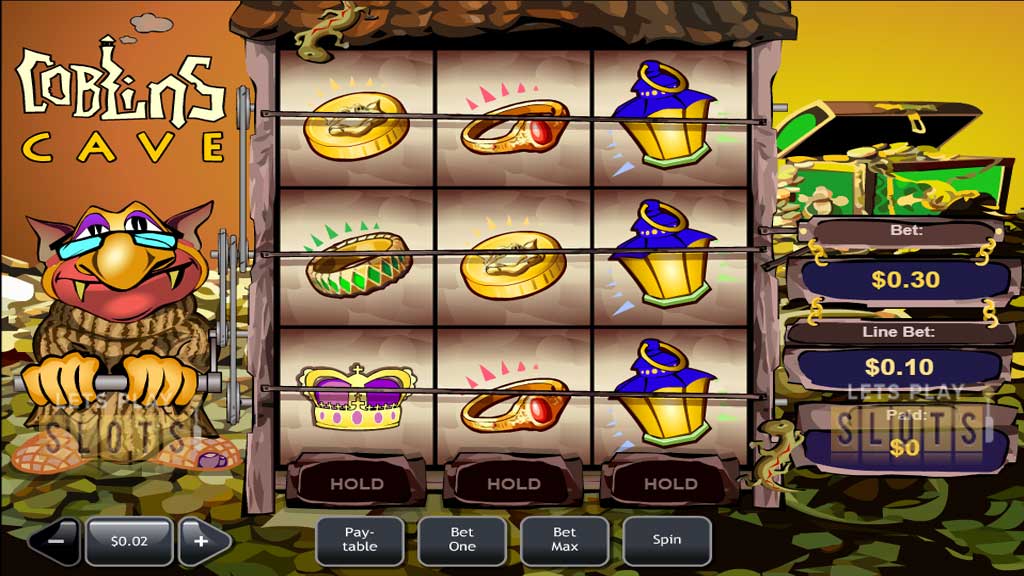 With a huge long term expected payout percentages of a whopping 99.32%, every slot player who does want lots of winning combinations spinning in should be tracking down and play the Goblin's Cave slot machine. It offers players a multi-stake playing structure so not matter how much per spin you wish to wager you are going to be able to do so!
#9 Ugga Bugga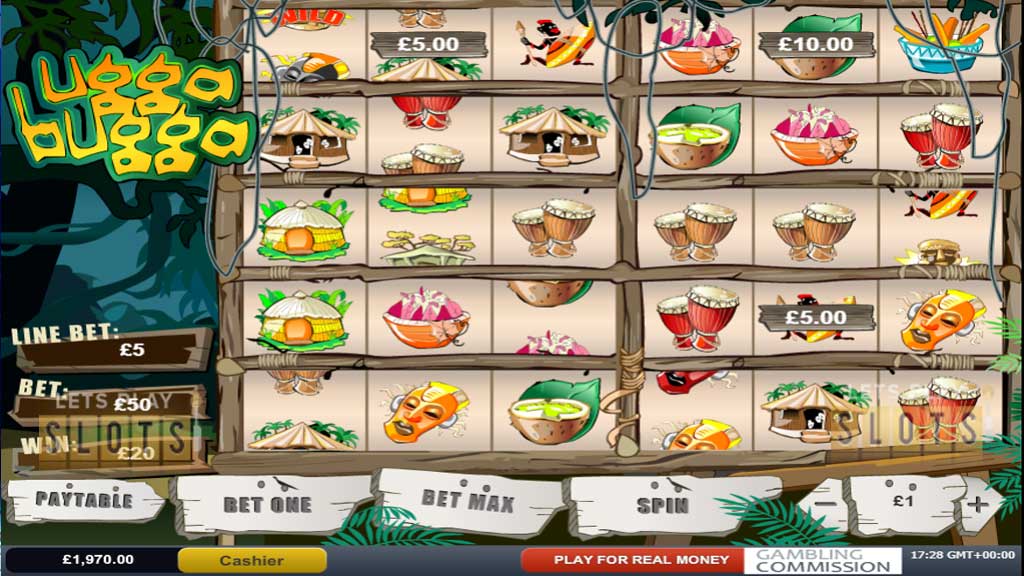 Another slot machines that should be very high up on your list of the highest paying slot machines you should be playing is the Ugga Bugga slot, and when playing this colourful looking slot you will be playing a slot set to return 99.07% of players stakes back out to them as winning payouts over the long term!
#8 Ocean Princess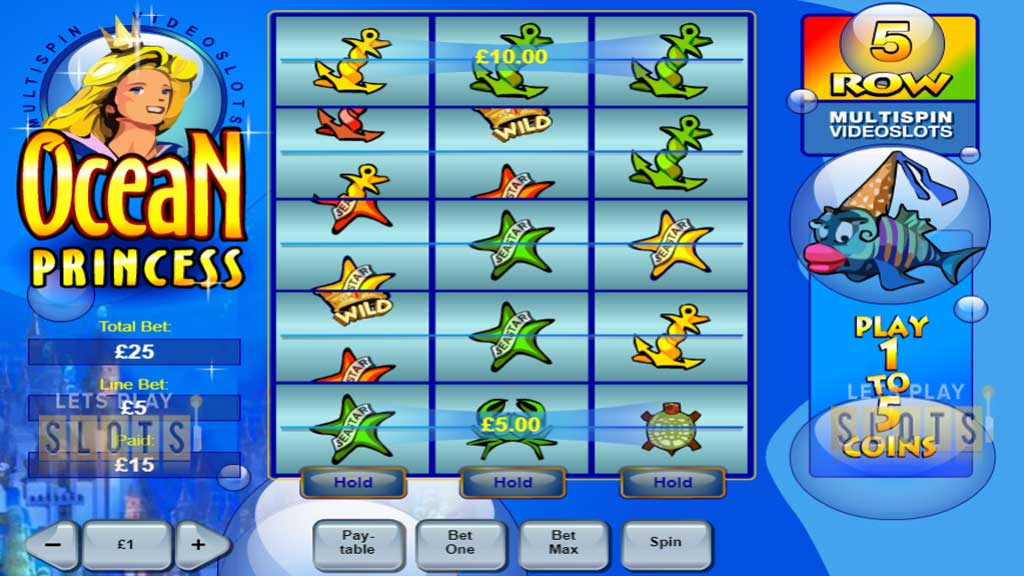 The Ocean Princess slot game also boasts a long term expected RTP of a very impressive 99.07% and this slot machine has been designed by Playtech, and as such you will be able to track it down and play it at both online instant play casino sites as well as fully downloadable casino sites, so make sure that is something you do!
#7 Triple Profits
If playing some of the highest paying slot machines online is something that you are eager to do then another fun to play one that is always going to give you a fair old chunk of your wagers back as payout the more you play it is the Triple Profits slot on which its payout percentage has also been set at 99.07%!
#6 Mega Joker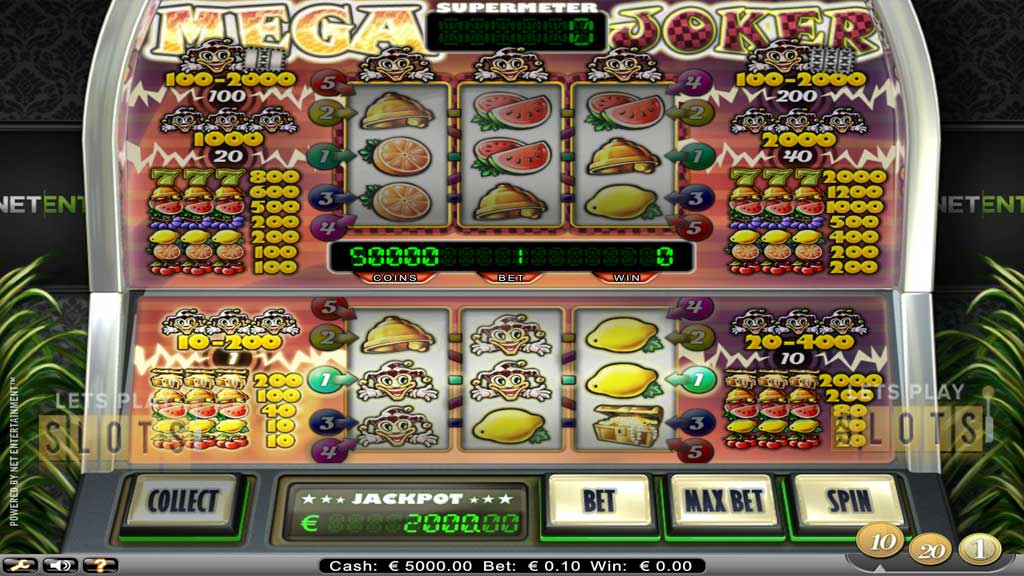 You will have to play at one of the numerous instant play casino sites that have on offer the NetEnt gaming platforms if you fancy playing the Mega Joker slot, which is something we would encourage you to do for that slot machines has a payout percentage of a very generous 99.00% and has an unusual playing structure and format on offer too!
#5 Tropic Reels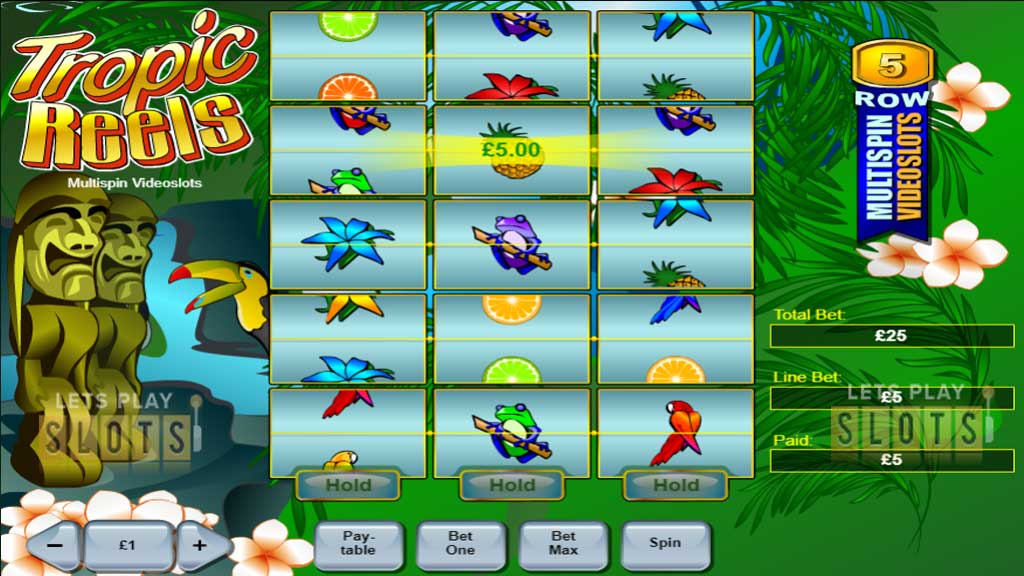 You may have noticed all by one of the above slot machines have been designed by Playtech, and another one of their slot machines which has pride of place on this listing of the top 10 paying online slots is their Tropic Reel slot game. This particular slot has a long term expected payout percentage set high and for reference that RTP is some 98.95%!
#4 Jackpot 6,000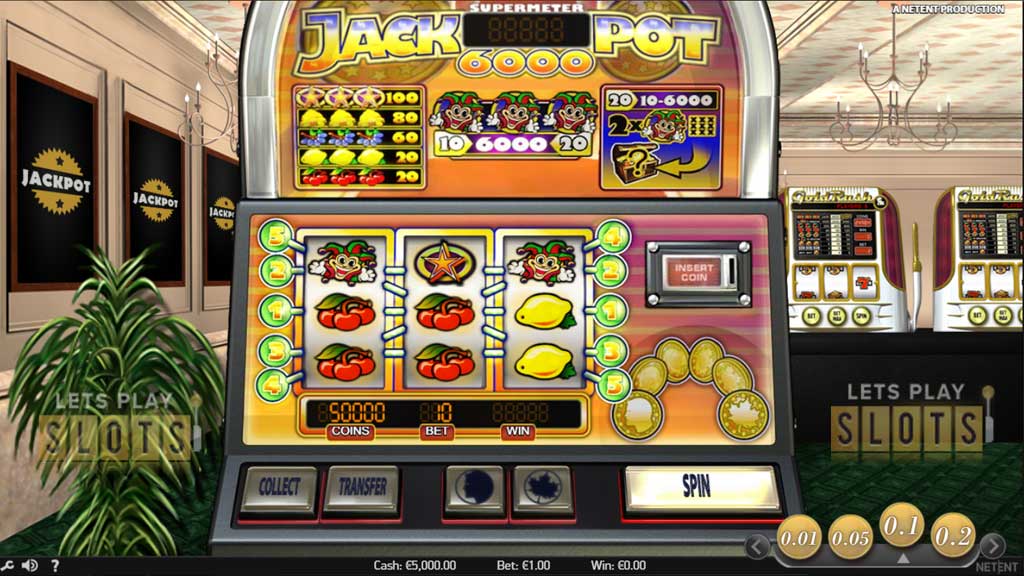 You could win some huge jackpots playing slot games online and you will also find plenty of NetEnt designed slot machines that come with high payout percentages too, and one of their slot machines worth playing is the Jackpot 6000 slot on which the payout percentage has been set to return 98.86% of your stakes as payout over the long term!
#3 Blood Suckers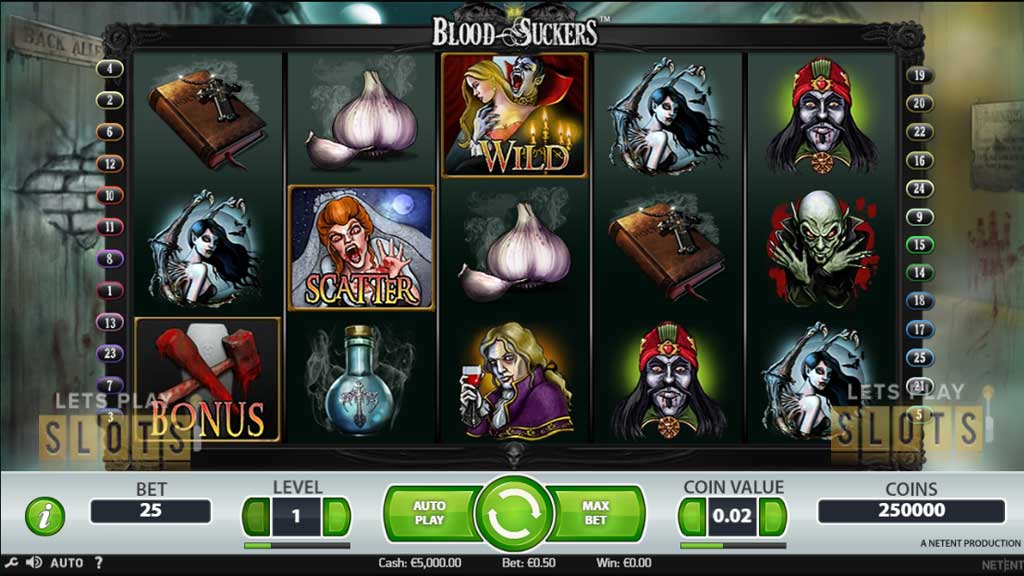 If you are a fan of Dracula films then one slot machine we are more than confident that you will enjoy playing, due
mainly to its theme, is the Blood Suckers slot, in fact this is a slot you should be tracking down and playing as the payout percentage it has on offer is high in value at some 98.00%!
#2 Kings of Chicago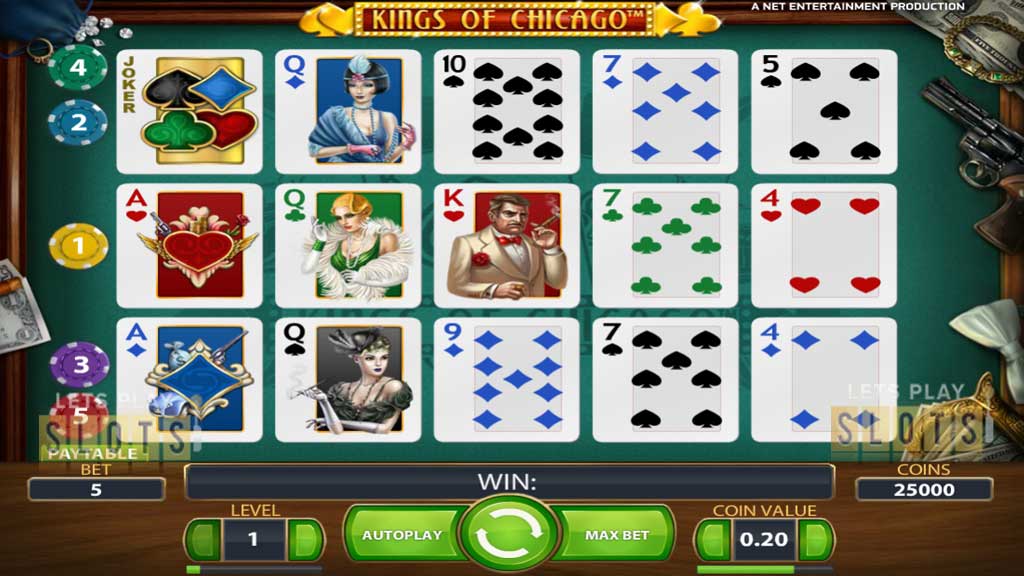 Whether you have ever visited Chicago or are planning a trip to Chicago it makes no difference in regards to whether you will enjoy playing the aptly named Kings of Chicago slot, for one thing you are going to love about this NetEnt designed slot machine is that it comes with a very high and very attractive long term expected payout percentage of some 97.80%! So it offers you plenty of winning opportunities whenever you do decide to play it online!
#1 Devils Delight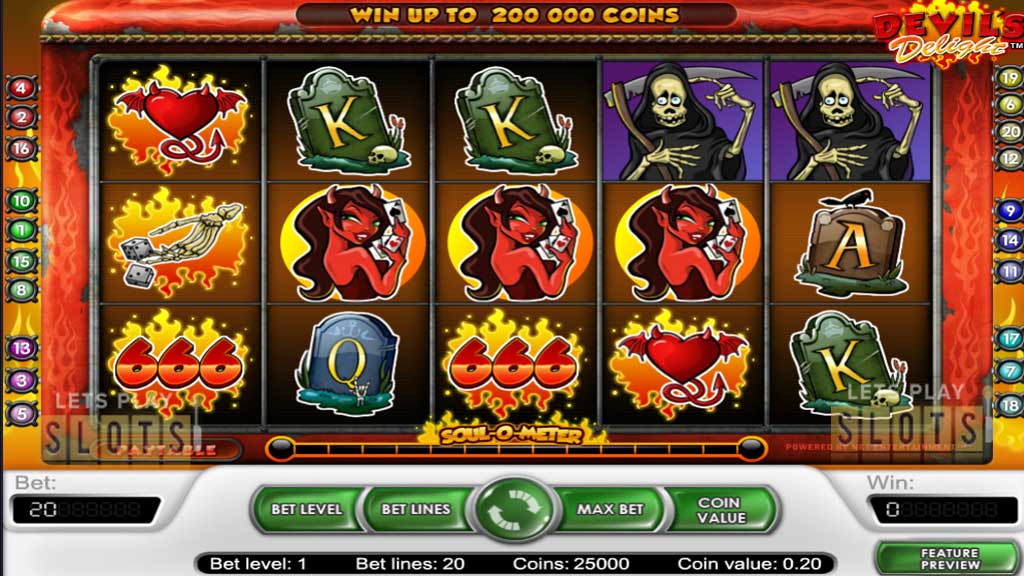 The final slot machine on this listing of the top 10 paying slot machines based on their long term expected RTP's is the Devils Delight slot, you are going to enjoy playing this multi-line video slot for it not only offers a huge payout percentage of some 97.6% but there are also bonus games waiting to be triggered and there is also a huge jackpot up for grabs too!
Don't Forget to Use Your Bonuses!
One additional way that you will get plenty of play time from your slot playing budget in addition to making sure you only ever set about playing slot machines with high payout percentages is to make use of some of the casino bonuses that our featured casinos sites will be offering you.
Those bonuses are not only available to newly registered first time real money players, for by signing up to any of our featured casinos you will then receive a steady and constant stream of ongoing bonus offers too!