The arrival of the Internet changed the face of the gambling industry. It made casino games accessible to the common man, allowing him to play these games directly from his home as long as he had a computer and an Internet connection. Mobile telecommunication technology took things a step further, bringing in the mobile casino and allowing a player to play his favorite casino slot game on the go as long as he had a smartphone or a tablet with an internet connection. However, if you thought these were about to ring the death knell of the land-based casino industry you were wrong.
The land-based casino industry is still alive and thriving, simply because the target audience for this industry is different from that of the online and mobile casino industries. People have been still playing at land-based casinos in different countries, especially in Las Vegas, and there have been quite a few that have won some of the fabulous jackpots on offer at these casinos. Here we list for you the top winners of jackpots at Las Vegas casinos in recent times.
The biggest win at land-based casinos in Las Vegas so far happened on 21st March 2003 at the Excalibur Casino. The win was on the exciting Megabucks slot machine and the winner was a 25-year old software engineer. He started playing with a $100 wager on this machine and ended up winning a staggering amount of $39,710,826.36. That amount is massive in itself; what makes it all the more exciting is the fact that he won that beating astounding odds of 1 in 16.7 million. This remains till date the biggest jackpot payout in the history of jackpot games in Las Vegas.
Learn more about the biggest Las Vegas jackpot wins of all times.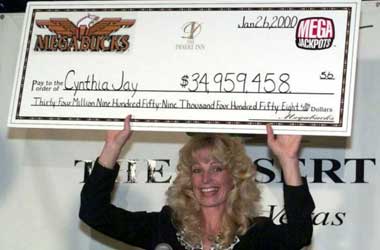 The thing about jackpots is that they sometimes form the basis of stories that are the stuff of legend. That is exactly what it was in the case of our second winner, the second highest winner so far in the history of jackpot games in Las Vegas. The win was recorded, yet again, on the Megabucks slot machine on 26th January, 2000.
However, this time it occurred in the Desert Inn casino. The winner this time around was a 37-year old cocktail waitress, Cynthia Jay-Brennan.
She won a massive $34,955,458 to become the second biggest jackpot winner in Vegas ever. There is a tragic post-script to this amazing story, however; 6 weeks after scoring this historic win she was involved in a brutal car accident that left her paralyzed and killer her sister.
Las Vegas is the place where dreams become reality in an instant, and one person who will swear by this is the retired flight attendant who won the third highest-ever jackpot here on 15th November, 1998. And what makes this story even more delightful is that it all happened because of an accidental bet! The retired flight attendant, all of 67 years old, sat down to play the Megabucks slot machine at the Palace Station casino. Instead of the $100 wager she wanted to place, she mistakenly placed a $300 wager. The rest, as they say, is history; she ended up winning a cool $27,570,879.60. Incidentally, she had earlier won close to $680,000 at the same casino playing the Wheel of Fortune jackpot game.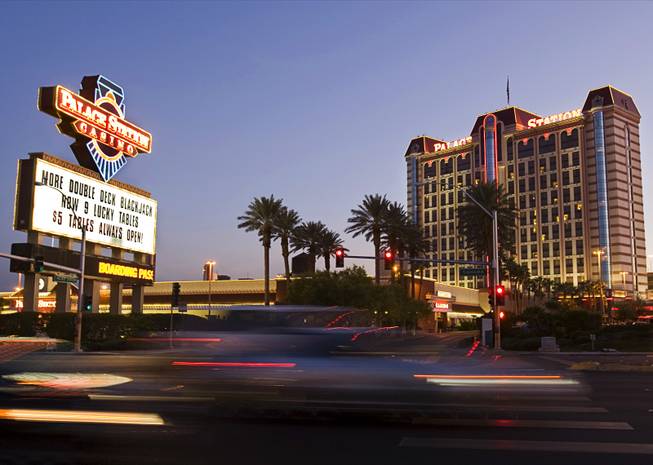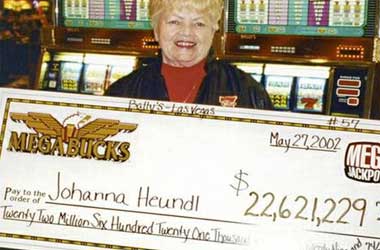 Another wonderful story of jackpot wins dates back to 27th March, 2002. The person in question was 74-year old Johanna Huendl of Covina, California. The lady decided to have a quick shot at the Megabucks slot machine when she was at Bally's as she was on her way to breakfast. Her wager amount was a modest $170 and when the winning bells started ringing she initially thought she had won a cool $2 million. She was wrong, of course; she ended up winning a humongous $22,621,229.74.
Another amazing story of a Las Vegas jackpot win features a 49-year business consultant from Illinois. On 1st June, 1999, this gentleman visited the renowned Caesar's Palace casino of Las Vegas and sat down to play the Megabucks jackpot. He started off with a $10 deposit on his first spin. By the end of the game he had scooped up a whopping $21,346,952.22 jackpot. Now that was not something he had even remotely thought of, I am sure, when he first sat down in front of the machine to try his luck.
You are never too old to win a jackpot at your favorite slots game; this is something I keep telling myself. And if you want a little bit of inspiration to help keep your hopes up, this next story does just that. The date is 15th September, 2005 and the place where the action unfolds is Cannery Casino in Las Vegas. In walks 94-year old Elmer Sherwin to play the Megabucks jackpot game. And as you may have guessed by now, he scoops up the jackpot of $21,147,947. Amazing story, right? Well, it gets even more amazing when you dig a little deeper. The same Elmer Sherwin had won another jackpot of $4.6 million playing Megabucks at the Mirage casino. That makes him the winner of two mega jackpots on the same game!
There are two other big winners that we will briefly list here: a woman who won $12.7 million on the Megabucks jackpot on 21st January, 2011 for an initial wager of $6 and another player who raked in $10.6 million on the Megabucks slot on 22nd April, 2011. And finally, fortune favors the brave, as they say; that is completely true about 26-year old US Marine Alexander Degenhardt, who won close to $2.9 million at the Bellagio casino playing the Money Vault Millionaires slot on 19th February, 2012.