Best Casino To Play This Slot for Real Money
This game is Unavailable Because:
This Game is not available to Players from your Location

OR

This Game has not been Released yet

OR

This Game is under Maintenance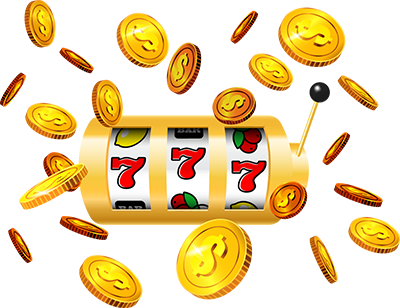 Choose from over 3000 Playable Slot games to play
Play for FREE or Real Money using exclusive sign up bonus from us
Casino Rooms are Licensed, Regulated and Verified by us
Best Casinos to Play Finding Mr Green for Real Money :
If you're an avid casino gamer like me, then there's a chance that you've already heard of the Mr Green online casino. It's one of the most-popular and top-quality online platforms to play games at. This slot, coming from Green Jade Games, takes the theme of Mr Green himself and inserts him into yet another slot offering. As it happens, he's gone missing somehow, and it's up to Maja and Mario to try and find him, seemingly.
Main Game and Paytable
Playing this Green Jade Games slot will provide you with a layout that features six reels and four rows in total. Across this layout, the developer has added a total of 50 paylines for you to place your bets on, which are fixed in place. The bet itself is something that you can alter though. Finding Mr Green offers you the chance to place wagers of between €0.10 and €100 per spin.
When it comes to the design of this slot, I was quite impressed by the graphics and overall setup that it incorporates. On the left-hand side of the screen, you'll see various SMS interactions between Maja and Mario, while the reels are on the right. Upon these reels, you'll see various symbols, starting with simple images of plane tickets, a passport, a map, a compass and a travel case. Then comes a symbol of a black cab, which can pay out up to €1,500. There's also a symbol of a train, a cruise liner, Maria, Maja and one other unidentified female.
Bonus Features
There's a nice group of bonus features in Finding Mr Green, I was pleased to see. First of all, there's a wild symbol, which will substitute for all other standard icons on the reels. It can appear on all reels except for the first but can be quite helpful in forming wins.
There's also the symbol of Mr Green's hat, which is the scatter of this slot. Three or more of these symbols showing up will trigger either a cash reward, free spins or both of these. The more hats showing up, the greater the reward will be for such. Cash rewards can reach up to 10,000 times your stake, while free spins of up to 120 can be given to you, too.
You'll also see at the side of the reels, that there is an umbrella button. This can be used to target and destroy one or more of the slot's symbols in order to align Mr Green's hat wins, as long as there is a profitable hat scenario on the reels. The number of symbols that can be destroyed is determined by the number of loads in the umbrella. This is known as the game's Knockout Function.
It's safe to say that my favourite part of Finding Mr Green though, is the story section which occurs on the left-hand side of the screen. There's a world map that accompanies this story and each numbered point on the map corresponds to a new chapter of this story, featuring different characters throughout. To get to the end of a chapter, about 50 to 75 spins of the reels are necessary, but this has no effect on the RTP rate of the actual game.
Conclusion
I don't think it would be wrong to say this game is fairly odd, but in the most appealing way. The story that takes place alongside your gameplay makes it all the more compelling, if I'm honest. Plus, with the inclusion of free spins, cash rewards, wild symbols and the umbrella feature, Finding Mr Green is a great slot to play through.