Best Casino To Play This Slot for Real Money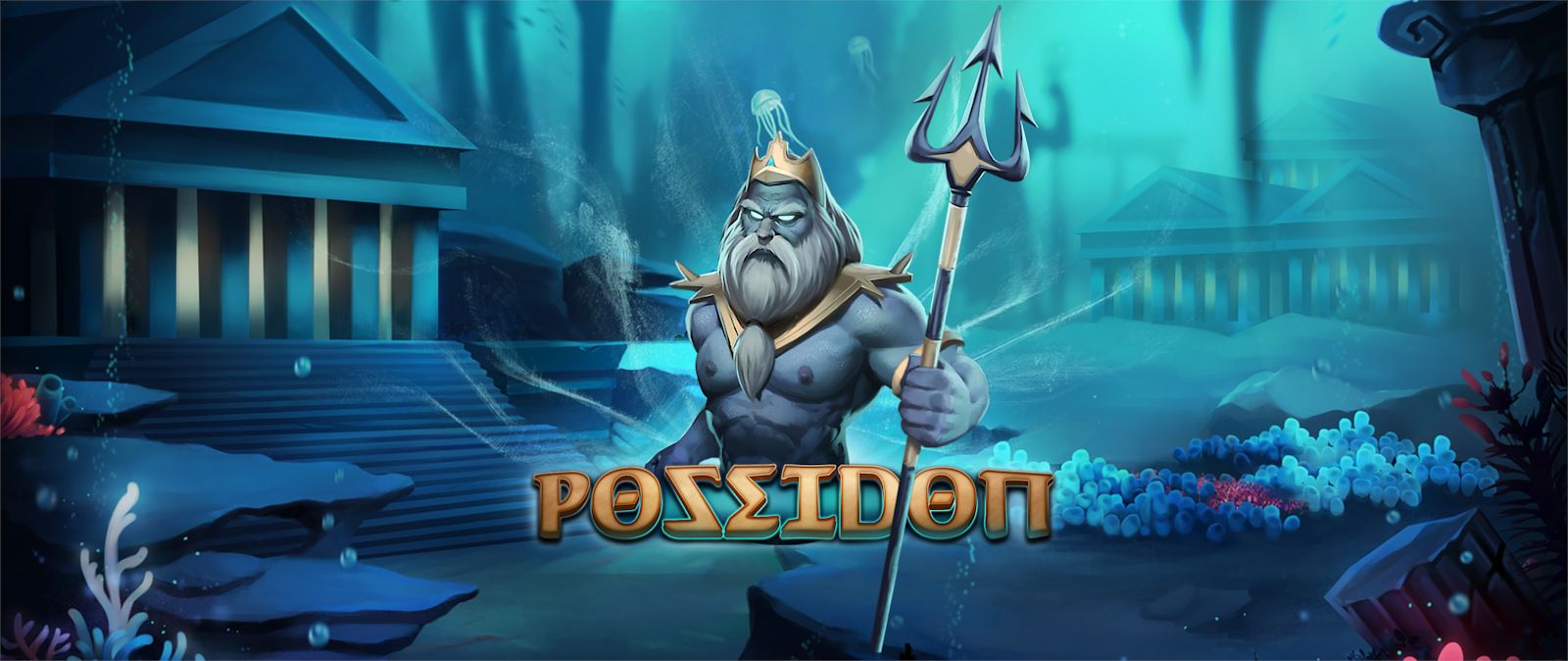 Rotate your device to start Play
Best Casinos to Play Poseidon for Real Money :
Poseidon is a November 2018 release by Spinmatic, and it's a good classic slot which doesn't dig too deep into bonus features, but instead lets you play the pure version of a slot game, one where you're just hoping to land that five-of-a-kind on a winning payline. And if you do, the reward will be enormous. I've played Poseidon for a few hours and liked it, so let me share with you why did I enjoy this title so much. First of all, graphics are excellent, and everyone will like this submerged theme with sea creatures, Mermaids and Poseidon.
Main game and paytable
You pay 9 coins to play the game as the 9 paylines are fixed, and the four high-win symbols will give you at least half of that back when you land two-of-a-kind on a winning payline already. This will play an important role in keeping your balance healthy, and it gets much better as you land three-, four- or five-of-a-kind as you can win 5000 coins – around 555x your bet – if you land five Poseidon Wilds. Mermaid is the best-paying normal symbol and it will pay 1000 coins or 111x your bet for five-of-a-kind. There are also five card symbols and prizes aren't insignificant, three-of-a-kind will give you your stake back and five-of-a-kind will give you 150 coins, which is 16.67x your bet.
Bonus features
Scatter symbols only appear on reels 1, 3 and 5, and you need to land all three to trigger the free spins game. You get 10 free spins, and the feature can be re-triggered if you land three Scatters again. During the feature, Scatters act as additional Wilds. The free spins game isn't extraordinarily rewarding, but perhaps it's better this way, as the game gives you a chance to win big already in the main game, and you don't necessarily need to trigger the free spins game. But if you do, you get some free spins with Scatters acting as Wilds, which helps a bit.
Poseidon Slots RTP
Theoretical return to player (RTP) of Spinmatic's Poseidon is 96.72%, which means this is one of the better classic slots you'll ever get to play. With classic slots there's usually a trade off, so when a slot lets you win 500x your bet in the paytable alone, you usually have to deal with a big house edge and the RTP is around 95%. Not in this title, you get close to 97% here, and the paytable is really great. Classic slot players will love Poseidon, and so will many modern slot players because it's just a great simple game with a quality paytable. And it gives you your stake back already for two high-win symbols!
Conclusion
Of many slots titled Poseidon, Spinmatic's rendition is probably the best, because it has quality paytable, quality payout and quality graphics. If you enjoy simple slots that give you a generous paytable and a good RTP, then Poseidon is the one for you. It's a simplistic experience that can deliver huge wins already in the main game, so experienced slot players will know the value of this and will play Poseidon regularly.
full list of Spinmatic games