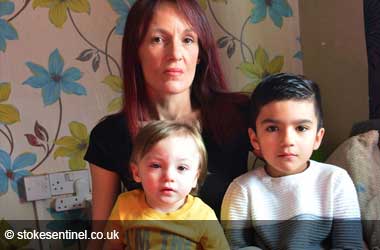 There is no real strategy when it comes to winning at slot games. This is because all slot games are based on luck and while you can use a few tips and tricks, at the end of the day it depends on your luck!
Donna Keeling is not used to gambling online but she decided to test the waters by signing up at an online casino and making a £25 deposit with her son's card.
When you don't know much about online gambling, the easiest games to play are online slots. That is exactly what the 42 year old Brit did and much to her surprise she ended up winning a sum of £150. You might call it beginners luck but it did not stop there for Keeling.
She took her online slot winnings and decided to switch to online blackjack. Now, blackjack does require you to have a good strategy if you want to come out on the winning side. Keeling went on to smash it at the online blackjack tables and when her session was over, she had as much as £13,000 in winnings.
Keeling who is a single mom was thrilled with her first online gambling experience and decided to withdraw her winnings.
Online Casino Refuses To Pay
She received an unpleasant surprise when she found that the online casino wasn't willing to let her withdraw the £13,000.
Jackpotjoy.com staff informed her that since she used her son's debit card, she would not be able to withdraw her winnings.
Keeling immediately knew that something was wrong as she was certain that if her winnings were just a £100 or £200 quid, she would not have faced any problem. She decided to take the matter up with the UK Gambling Commission as there was nothing in the online casino's terms and conditions that prevented her from using someone else's credit card.
Keeling provided the online casino with additional proof after which she was allowed to withdraw her winnings. This isn't the first instance that an online casino has made it difficult for players to withdraw their winnings. However, the online casino played down the incident by releasing a statement.
A Jackpotjoy.com spokesman said
To meet our legal and regulatory obligations, if we are unable to satisfactorily complete our age and identity verification processes via the details registered, we may ask our members to provide some personal identification documents to further confirm and validate their age and identity.