Commissioners in St. Johns County, Florida are considering an ordinance that calls for a referendum on a proposal to develop a slot gaming facility in the county. A complementary proposal through which 1.5 percent of the facility's gross slot machine revenues will be shared monthly with the county is also under discussion.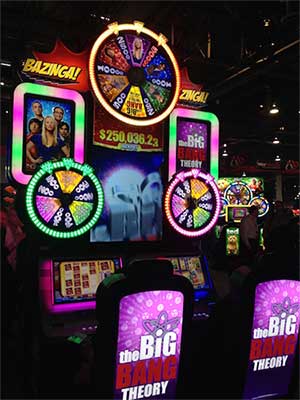 The company behind the proposal is BestBet which currently operates gaming facilities in Jacksonville and Orange Park and previously had a facility on Race Track Road which closed in 2012. The company's wants an expansion on its current license to include the operation of a slot machine facility.
In a statement Susie Wiles, BestBet spokeswoman said "What the company is asking the commission to do is to put this on a ballot in November so the voters can decide if they want this economic development and entertainment option available in St. Johns County. It's completely voluntary, and it's what BestBet offered."
The 1.5 percent revenue share is similar to what BestBet offered to the city of Jacksonville, where the issue is also being put to the ballot.
According to a report prepared by a consulting company The Innovation Group on behalf of BestBet, the proposed facility in St. Johns would generate around $329 million in slot revenue during 2020, which will be the first year of stabilized operations. The report has projected an annual revenue of $4.7 million for the county, and highlighted other direct and indirect revenue opportunities that the county will benefit from. The slot machine facility will also provide employment for 1,400 workers.
Doug Timms, director of the Office of Management and Budget sent an inter-office memorandum to County Administrator Michael Wanchick and pointed out that the report had omitted revenue from bed and property tax amounting to around $300,000 annually. The memo also stated that while the potential for employment generation was an attractive benefit, wages would be only 80 percent of the average salary for the county. It warned that revenue from slots were typically volatile and declined with the increase in the facility's age.
Wiles said that the project will involve building a new facility on a 30-acre site located along I-95 and would depend on transferring BestBet's license for the Race Track Road operation to the new facility. The $133 million project would include a gaming floor as well as hotel and dining facilities.
There are additional issues surrounding the proposal which include a pre-existing agreement between the state and the Seminole Indian tribe that allows non-tribe gaming facilities only in Miami-Dade and Broward counties. The Florida Supreme Court is expected to rule whether additional authorization is required for holding a referendum on related issues.