With the demand for new online slot games always increasing, developers are constantly releasing new games making it difficult for slot players to keep up with the flood of games. Here are two new games that is worth checking out.
The first slot is called 'Le Kaffee Bar' from Microgaming and the second game is 'Raven's Eye' from Thunderkick. These two games bring something to the table that experienced players will appreciate.
Le Kaffee Bar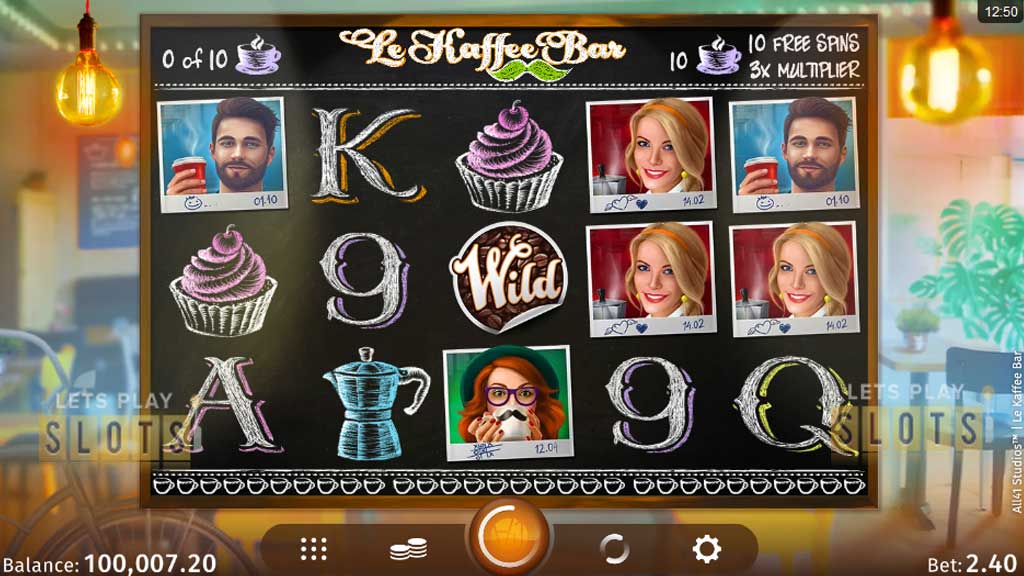 Microgaming's latest slot game is set in a coffee shop and invites players to enjoy all of the high perks related to the coffee place. The game features five reels and 243 ways to win. Players are hoping to get winning combinations of symbols. For this game, it will involve the low-value card symbols and the denizens and items of the coffee shop.
A barista and two customers are the most valuable of these symbols. With five of them on a payline, players can get ten times their initial stake. Plus, these symbols can appear triple-stacked in the three middle reels.
The great thing about the game is that it has some good bonuses. First, there is the Wild Spin Again feature. Players who get three matching symbols horizontally and vertically will be able to get one free spin. The middle symbol becomes a wild and stays in position for the next spin.
Microgaming
The game also has the Scatter Collection feature. The coffee mug symbol is the scatter and players can get up to 18 free spins if they get a set of them. They also get multipliers for their spins. Le Kaffee Bar is a simple slot game that should be an amusing diversion for players.
Raven's Eye Slot
Thunderkick takes players to a more mystical setting. Players are set to explore the connection of a druid and her raven in the new Raven's Eye slot. Featuring five reels and 30 paylines, the game has players exploring Celtic myth.
When players start this game up, they are presented a Celtic grave to play on. The grid presents four rows for people to attempt to score winning combinations. Featuring card symbols and the elements, players will look to score the druid. She is the most valuable symbol, allowing for a win of 12.5 times the player's stake.
The game also has some pretty nice bonuses. This is mainly in the form of the Raven Mystery Symbols feature. Players who score three Raven Mystery symbols get a chance at a bonus game. They can get up to 25 free spins if they are really lucky. The bonus can be triggered again during the game to get more spins.
Overall, these two games will provide players with a fun experience when they come to your favourite casino.