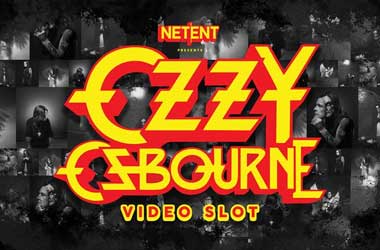 NetEnt is considered one of the most popular online slot developers in the industry because the company has succeeded in getting a lot of unique licenses that has allowed them to create themed slots.
The latest addition to the NetEnt's licensed pool is Ozzy Osbourne – the former lead singer of Black Sabbath.

NetEnt will begin plans to develop a special Ozzy slot that will most likely be released before the end of 2019.

Online Slots Licenses

Licensed slot games are a great thing for brands to boost their revenues. Slot game makers use the license to attract new players to the game while the brand owners get a payment for the license. It's a big boost to have a licensed slot since they stand out from the rest of the competition.

Licenses for slot games range from personalities to properties. Shows like "Game of Thrones" and "The A-Team" and rock bands like Metallica have millions of fans around the world. Slot developers use the popularity of these shows and bands to bring in fans from around the world. These are big money-makers for both sides.

Right now, it's become a popular thing for celebrities to license out their portfolios. The most recent one was in 2017 when Madonna signed a $10 million deal with Aristocrat Technologies. This meant that the slot game manufacturer would be able to make slot games that feature the superstar's large catalog of hit songs.

Most Hollywood studios also love licensing deals. According to recent stats, they can make up to $20 million from the license. Ozzy Ozbourne was more than happy to sign up with NetEnt to get a themed slot as well as a nice paycheck.

Making Ozzy Immortal

Ozzy Ozbourne may no longer be active on the music scene but he still has a massive cult following. Starting out as a singer for Black Sabbath back in the 70s, he became a solo artist in 1979. Ozzy has now sold over 100 million albums worldwide. He also continues to stay in the limelight thanks to his reality show, "The Osbournes."

In a statement, Bryan Upton, NetEnt Director of Game Products said
Rock stars don't come much bigger, better known, or charismatic than Ozzy Osbourne. Thanks to his larger-than-life personality and outstanding contribution to music, Ozzy has developed a loyal and passionate following over the past 50 years – we can't wait to bring this to the reels for players to enjoy.

Now that Ozzy has signed up with NetEnt, he will soon join an elite stable of musical licenses that includes Jimi Hendrix and Guns n' Roses. Players can expect Ozzy Osbourne to be immortalized in the new NetEnt slot