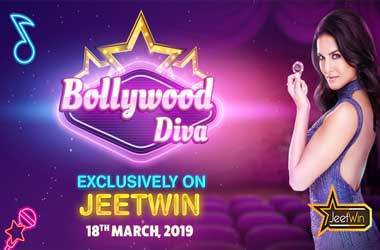 Online gambling for real money in India is banned in most states but iGaming operators are confident that it will not be long before multiple states introduce new gambling laws that allow real money casino games to operate.
India is considered one of the fastest growing online gambling markets in the world and has experienced significant growth in recent years as both offshore and domestic operators have found ways to launch their games and build a strong player base.
While the Indian market has focused mostly on games like rummy, poker and teen patti, online casino JeetWin is looking to get players to focus on slot games.
JeetWin has decided to do this by coming out with a new slot called 'Bollywood Diva' which stars Sunny Leone. The new slot was developed by reputed casino game developers JDB and the game will hit the Indian market on March 18.
Bollywood Diva will be exclusively available on JeetWin and can be accessed via desktop, mobile device and tablet. The online casion also has a mobile app which players can download and play a number of other games while on the move.
Sunny Leone
Sunny Leone – Lucky Charm
It is interesting that JeetWin decided to build a slot game around Sunny Leone. The Bollywood actress has a massive fan following in India as she is considered one of the hottest heroines in the market.
Prior to making her Bollywood debut, the Canadian born actress with Indian roots was a famous porn star. Her fame skyrocketed when she entered Bollywood and has continued to grow as she graces the silver screens for the Bollywood crazy Indian market. Leone now has more than 19 million followers on Instagram and JeetWin is looking to leverage her popularity to boost their brand image and bring in new players.
JeetWin has plans to launch an exclusive high stakes slot tournament in order to bring the limelight to its wide-range of exciting slot games. The 'Bollywood Diva' slot features great graphics, an interesting theme where Sunny Leone will act as Lady Luck and give players the opportunity to win a nice sum of cash.
Indian players who have never played a slot game, will not have any problem figuring out how to play this new slot as there is no strategy involved as the game is based completely on luck.