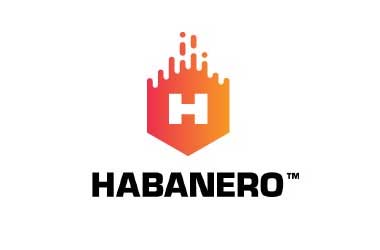 Habanero, one of the top online slot developers recently announced that it will be releasing another unique online slot game before the end of this week. The new game is called 'Four Divine Beasts' and is based around Chinese mythology which divides the sky into four key points, with a divine beast ruling each part.
Four Divine Beasts is a five-reel, three-row slot game that has the Habanero trademark of great graphics and amusing gameplay. In this game, players seek the favor of one of the four divine beasts depending on their region as each of the beasts protects one of the four directions.
The four divine beasts are known as the Azure Dragon, Vermillion Bird, White Tiger and Black Tiger. The four beasts have special powers and can potentially bestow players with their blessings.
Habanero
The game in itself is a fun experience. There is the basic set of slot game symbols but players will also find custom symbols that are unique to the game. This includes the yin-yang symbols and the four different divine beasts. With the right combination, players have an opportunity to win big jackpots. Minor wins are also possible and free games are also available. The game is packed with events that are associated with each divine beast.
In a statement, Toni Karapetrov, head of corporate communications at Habanero said
Four Divine Beasts is sure to appeal to those who are looking for something quite different, summoning beasts who used to rule the earth. Its mythical design is built to bring an authentic Asian feel to players whichever device they choose to play on.
Habanero has been offering great online slot games for several years now. They use a lot of HTML5 in their games which makes it easier for them to integrate their games with the current platform of any online casino operator. Habanero games are very compatible with both mobile and desktop platforms. The company has a massive portfolio of online casino games which include 80 video slot titles, 10 video poker titles and 11 table games. These games are currently integrated among 60 operators and game aggregators worldwide and players from all over the world can experience these games as they are available in more than 24 languages.