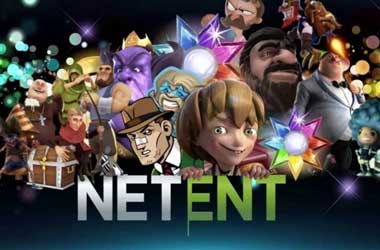 Progressive jackpot games are always interesting because when you win a progressive jackpot, you stand the chance of winning a massive amount of money.
This is because progressive jackpot games increase their prizes after a person plays them.
Considering that these games are often played by thousands of players on a daily basis, these progressive jackpots can be very large.
There are a number of online casino software providers who have released progressive jackpot games. NetEnt, one of the leading casino software providers in the industry is very popular for its progressive jackpot games not only because they are huge but also because a number of players have won these NetEnt progressive jackpot games in recent years and have turned into millionaires overnight.
A Swedish player recently had the joy of winning a Mega Fortune progressive jackpot game from NetEnt and took home millions in Euros.
The Swede was playing at Leo Vegas earlier this month and staked €4.80 on a Mega Fortune progressive game. It turned out to be money well spent as the Swede soon found out that he had hit the jackpot for €3.7 million.
This latest win just adds to NetEnt's streak of providing some of the biggest jackpots in recent times. This latest victory is just one of the five jackpots this year that have been worth millions. NetEnt has so far paid out €19,799,183 in winnings so far in 2018.
In a statement, Henrik Fagerlund, Chief Product Officer of NetEnt said
The jackpots just keep on coming and we're happy to see another player scoop a life-changing amount of money while playing our games At NetEnt, we thrive on providing moments like this for operators and players alike, and hope that our good luck continues as we head into the summer
Multiple Progressive Jackpot Games From NetEnt
NetEnt has a whole line of progressive jackpot games that players can check out. Some of these progressive jackpot games include Hall of Gods, Mega Moolah and Mega Fortune Dreams. Each of these provide players with a unique gaming experience that can potentially result in massive winnings for the winner.
The current Mega Fortune progressive jackpot game is a five reel slot game that allows for 25 pay lines to be used for betting. Mega Fortune currently holds the world record for the biggest online jackpot, which is proof of its popularity.
NetEnt Official
The game features several bonuses that can potentially raise a player's winnings. For example, there are free spin rounds that can raise the jackpot by five times. Additionally, Mega Fortune goes into a bonus round if three bonus symbols match up on a pay line. This activates the Lucky Wheel, which can potentially win players a Major and Rapid jackpot.