Best Casino To Play This Slot for Real Money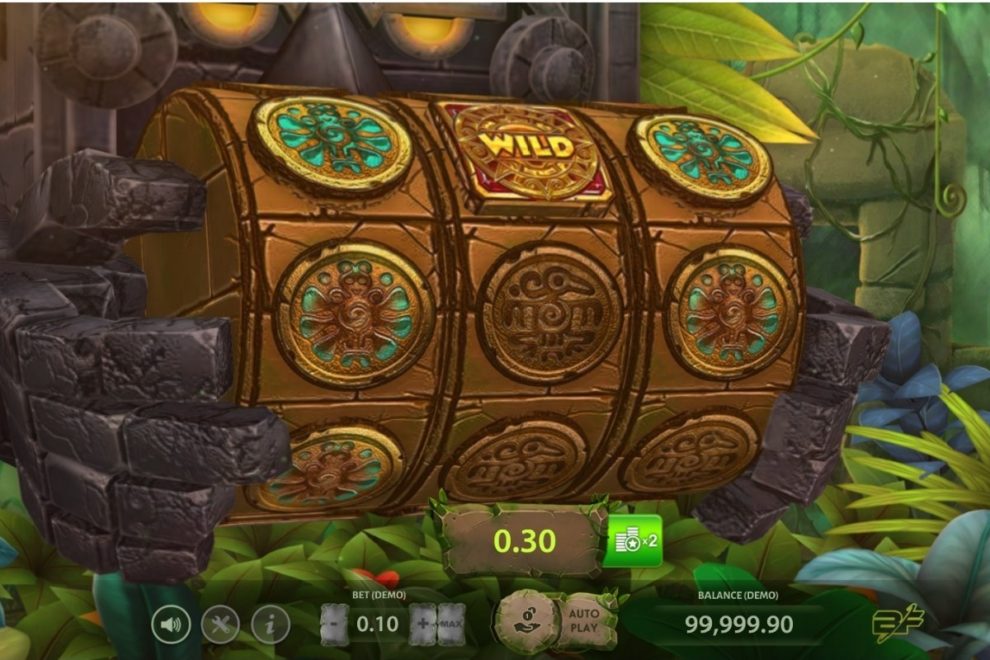 Rotate your device to start Play
Best Casinos to Play Aztec Adventure for Real Money :
This game is played on a 3×3 board with 27 ways to win, which means that any three adjacent symbols will form a winning payline. The only choice you need to make is the size of your bet per spin, which can range from €0.10 to €50. Despite the 3D graphics this is just a simple 3×3 slot, and I've played it for a few hours in order to be able to form an opinion about this slot game and tell you what the pros and cons are.
Main game and paytable
The paytable consists of eight symbols, and four of them are coins of different colors that only pay 0.5x your bet each, for three-of-a-kind. The four main symbols pay more, but only one pays a significant prize of 5x your bet while two more pay 2.5x your bet, and one pays 2x your bet. This is a low variance paytable and you can expect to win quite often, since large prizes aren't really possible from the paytable alone. Wild is a paying symbol, and if you land all three you'll win 20x your bet.
All the round symbols, which is the low-win portion of the paytable, are stacked on all reels so there's a good chance you'll land a full board win with these symbols. If that happens, the win would be tripled. So, for a full board win of a round symbol, you'd win 13.5x your bet on 27 paylines and that would then be tripled to 40.5x your bet.
Bonus features
It's rare for 3×3 slots to offer a free spins game, but Aztec Adventure does. There's one Scatter on each reel, and if you land all three you'll trigger the free spins game with 15 free spins, and they can be re-triggered for 15 more. During the feature, an alternate set of reel strips is used, so these aren't simply spins that are free but will be paying better than the spins in the main game.
You could also say the tripled full board wins of round symbols is also a special feature, and it's likely that this one will bring you more money than the free spins game – if you manage to land that full board win. That's the thing to look forward to while playing Aztec Adventure.
Aztec Adventure Slots RTP
Theoretical return to player (RTP) is 96.22%, which is good enough, and variance seems to be low. This slot game isn't capable of producing big wins, as the reasonable maximum is around 5x or 10x your bet, which can in rare cases grow to wins above 20x, but that's pretty much it. There's no jackpot or a mega win to hope for here, this is a simple 3×3 slot that has low variance and that you can play in an effort to make some small money. Wins are actually very rare in this game, and you'll likely need a Wild to land on your reels to land a winning payline.
Conclusion
Aztec Adventure is an important step in development of slots as it uses a 3D graphics engine, and you will want to play the game for that alone, to see what will slots look like in the future. Behind the graphics there's a low variance three-reel slot that is enjoyable to play but doesn't provide any specific reasons why you'd want to play it. Do play it to see the 3D graphics though.
full list of BF Games games