Best Casino To Play This Slot for Real Money
This game is Unavailable Because:
This Game is not available to Players from your Location

OR

This Game has not been Released yet

OR

This Game is under Maintenance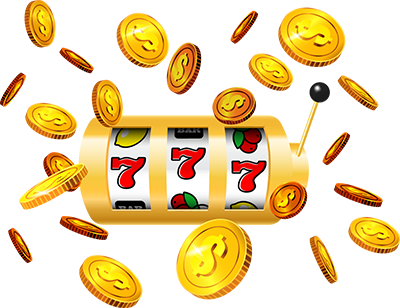 Choose from over 3000 Playable Slot games to play
Play for FREE or Real Money using exclusive sign up bonus from us
Casino Rooms are Licensed, Regulated and Verified by us
Best Casinos to Play Baccarat for Real Money :
I'll admit that I've never really been the biggest fan of baccarat as a general rule. I've usually found myself gravitating more towards blackjack instead. Yet, that hasn't stopped me from checking out various incarnations of baccarat throughout the years, and NetGaming's version wasn't going to slip by me, either. Baccarat is often slightly overlooked in favour of roulette and blackjack as far as table games are concerned, and that could be due to it being a bit more of a simplistic game overall to play. I was more than happy to find out about NetGaming's release, though. So, let's see if it brought something new to the table.
Main Game and Paytable
Playing Baccarat from NetGaming doesn't specifically provide you with any kind of innovative setup. Then again, could you really expect anything different from such a table game? It requires several specific features to be included, and because these take up the main space of gameplay, it's understandable that things can't be altered too much. That being said, I do appreciate the fact that the developer has made sure to include some impressive graphics into the game.
This sees the table layout feature crisp graphics and exciting imagery throughout. If you're a fan of playing baccarat in general, then there's little doubt in my mind that NetGaming's version will appeal to you for this reason. You'll see the three different betting sections running along the table from bottom to top, where you'll bet on yourself, the dealer or there being a draw hand dealt out. Everything with this is very much standard so far. The different value chips can easily be located at the bottom of the game screen, and this is basically how things proceed.
You place a bet of your choosing on how you think the dealt hand will go, the cards are then revealed and if your choice was the winning one, you receive a pay-out respective of that. That is generally how baccarat gameplay proceeds.
Bonus Features
You'll probably be hard-pressed to find any online or offline version of the baccarat table game that includes a bonus feature. Because gameplay is so basic, there's little room for specialities to really be incorporated alongside. Baccarat by NetGaming doesn't stray from that path either, resulting in a standard table game being played.
Baccarat Game RTP
NetGaming has not yet released details of the RTP rate that is connected to its Baccarat game. However, should this be of a similar ilk to the developer's slot games, it will be no lower than 95%. Fortunately, table games tend to have a higher RTP rate than slots in general, so the likelihood is that Baccarat will come with something upwards of that percentage.
Conclusion
Even though I'm not really a baccarat player in general, I still found myself having quite a fun time accessing this title from NetGaming. Baccarat utilises a great set of graphics and the gameplay is smooth-running as well. You won't find anything dramatically alternative to what other online baccarat games present, but that's only to be expected really. If you like NetGaming's slot options, then there's nothing to say that Baccarat will be a turn off to you, either.
full list of NetGaming games