Best Casino To Play This Slot for Real Money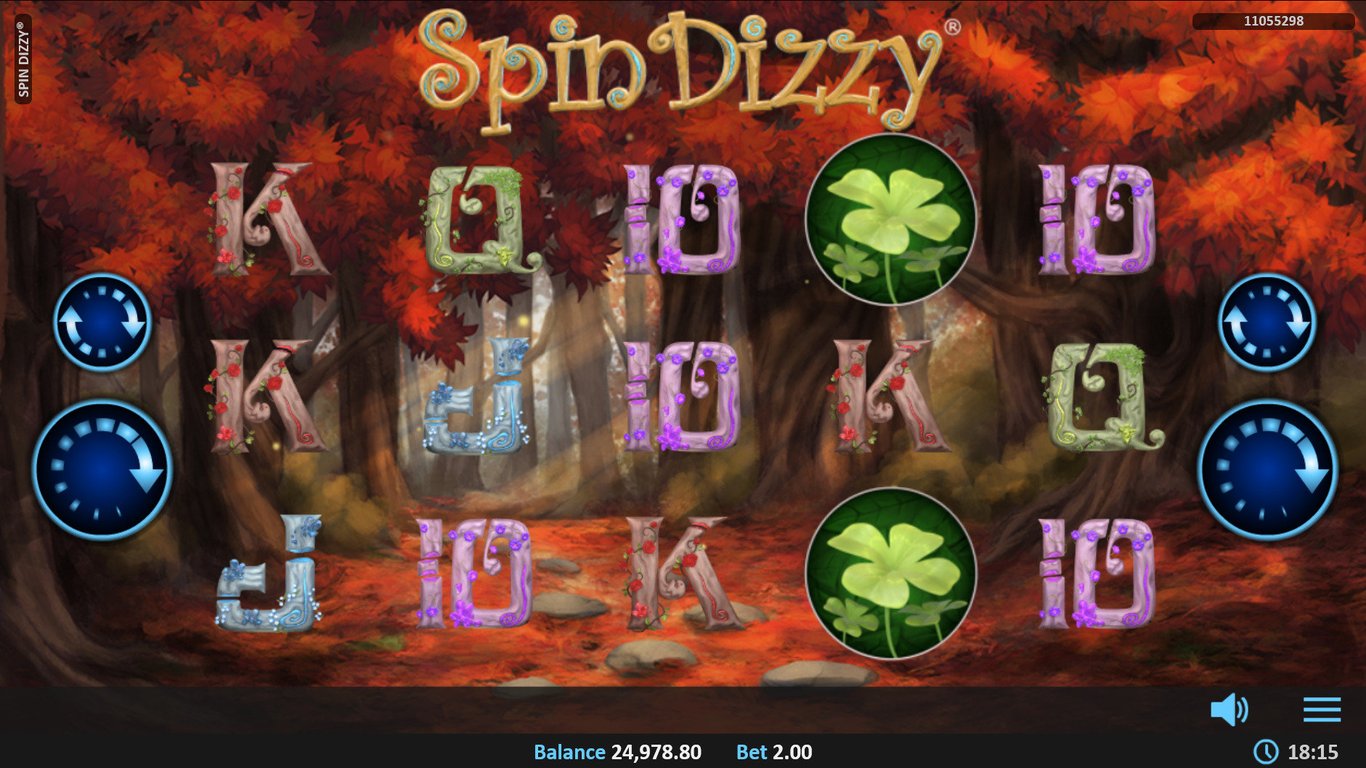 Rotate your device to start Play
Best Casinos to Play Spin Dizzy for Real Money :
I've played Spin Dizzy for a few hours to see what's this game all about, so I can give you an honest opinion about it. This one has pros and cons, and it's up to you which are more important. The game has low theoretical RTP and some confusing game mechanics, but it also has an excellent free spins game with lots of sticky Wilds with multipliers. Let's explain this in detail.
Main game and paytable
Spin Dizzy slot machine is set in an enchanted forest, and the symbols on your reels will be Mushrooms, Four Leaf Clovers, Harfs, Rings and Pots of Gold. It's these five symbols that are the medium-win symbols in the game, and they pay from 5x to 10x your bet for a five-of-a-kind. With a four-of-a-kind win you can also get some money as the prizes range from 2.5x to 5x your bet. There's also a Jackpot symbol and a Wild, and both of these pay a 12.5x your bet prize if you land five-of-a-kind. In addition to these seven symbols, there are also five low-value card symbols and a Scatter.
While the Wilds are constantly spinning when they land on your reels and form a win, that's not the Spinning Wilds feature the game rules explain in detail. The spinning feature is activated when you see a Fairy next to your reels, and she will put some Wilds on the board. They can be normal Wilds or they can have a x2 or a x3 win multiplier. After the Fairy is done with putting Wilds on the board, they will spin like a coin and will either be the Wild or will be a blank. After that, wins are paid, and more often than not, this will be a huge win.
Spinning Matching Symbols is a similar feature, also triggered by the fairy, and she will put a random number of symbol spinners on your board, and each of them will be displaying the same symbol. There are no blanks in this feature.
Bonus features
Spinning Wilds Free Spins is the main bonus feature in the game, and it's triggered when you land at least three Scatters. If you land four you'll also get a prize of 50x your bet and the free spins, and if you land five, you'll get a prize of 250x your bet but – surprisingly – you won't get free spins.
When you trigger the feature, reels disappear and 15 spinners appear. Each spinner can display Wild, Wild x2, Wild x3, +1 free spin, +2 free spins or +3 free spins. The number of free spins you collect here is the number of free spins that will play out, and all Wild spinners will stay on the board and will either be a Wild or will be a blank. If a Wild lands underneath a spinner Wild, it will force the spinner to display the Wild, and it will also increase the win multiplier for that Wild until the end of the feature. If a Wild lands on a normal position, it will become a spinner Wild for the remainder of the feature.
Things can get quite rewarding with this bonus feature, as you can get lots of sticky Wilds with a win multiplier, and the number of free spins you get is very flexible so you can get a few or you can get a lot. This bonus feature is the reason to play Spin Dizzy.
Conclusion
This game is suffering from some bad decisions when it comes to gameplay, as for example there was absolutely no reason why you'd make all Wilds spin if you also have a feature called Spinning Wilds. This confuses the player, and it isn't always clear what's going on on the reels. But it all comes together in the free spins feature, which is excellent and potentially very rewarding, and this is when the game comes to life. This free spins feature is among the more fun free spins features released lately, so this game definitely deserves to be played.