Best Casino To Play This Slot for Real Money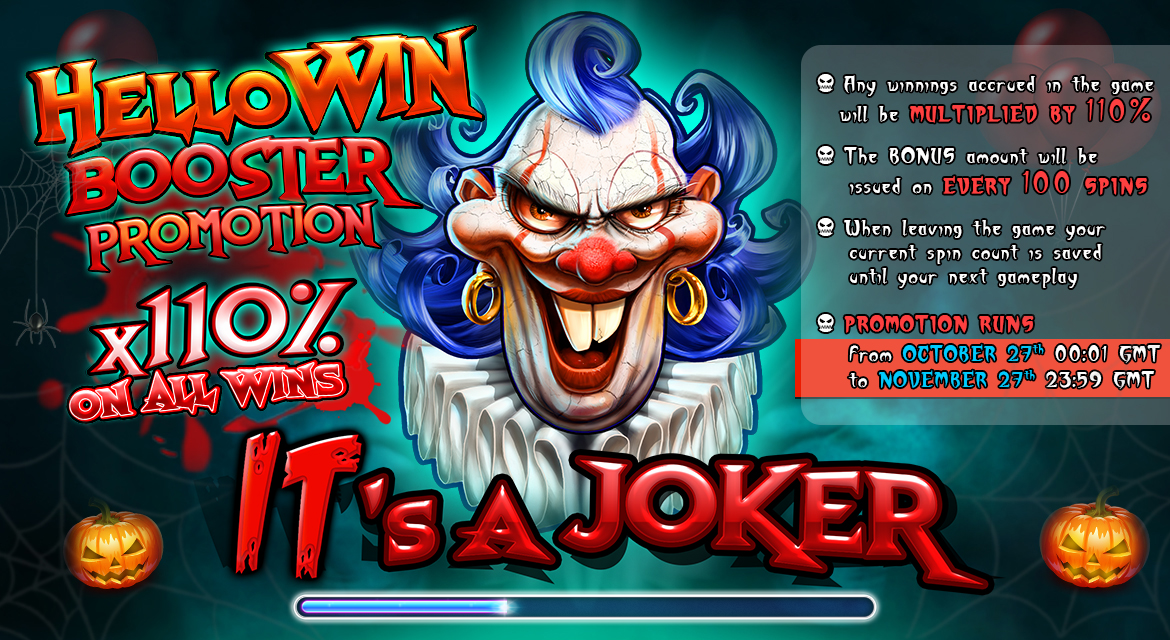 Rotate your device to start Play
Best Casinos to Play It's a Joker for Real Money :
It's a Joker is a game that reinvents the three-reel fruit machine by giving it a modern high resolution theme and a powerful symbol that dominates the reels and makes this game stand out. The game was released in October 2018 by Felix Gaming, and I played it immediately in order to be able to give you a detailed review and to tell you how does it stack up against other three-reel slots out there. It's a Joker has some pros and cons, and in this game the pros are very good and cons are very bad, so it's a matter of which of these do you give more importance as a player. Let's see what this slot is all about.
Main game and paytable
Other than the 3×3 board, there are two more positions on the side of the board, which immediately shows this is an innovative slot game that tends to do things a bit differently. On the left is a Free Games block, and on absolutely any spin you can immediately win from 1 to 5 free spins. This eliminates Scatters from the board, leaving more room for normal symbols, and still gives you free spins in a three-reel fruit machine, which don't usually have them. On the right is a Multiplier block where you can win up to a x25 multiplier on any win.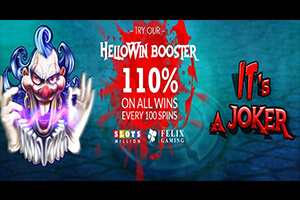 There are 5 fixed paylines in this game, and the paytable consists of nine symbols. The paytable is a low variance one where all the symbols pay a small amount and it's just not possible to win a huge amount in this slot game. The best thing you can hope for is to land three Jokers with a x25 win multiplier, in which case you'd win 100x your bet. Obviously, this means three Jokers on their own only pay 4x your bet. Most of the time you won't be winning big on this slot game, and will regularly win less than your bet.
The game looks great visually, as all the symbols are very interesting, especially the Joker, and the game looks awesome on mobile devices as well. The symbols are large enough, and overall this is a very impressive theme, one of the best we've seen in three-reel slots.
It's impossible to tell how good this slot game really is since the theoretical return to player (RTP) isn't publicly known, and the same goes for other Felix Gaming slots so we have no idea what's the usual range for this developer either. Variance is probably medium to low.
Bonus features
The aforementioned free spins are one of two things that give you the edge in this low variance game with small wins, as you can get some extra spins and hope to get a decent win during the free spins. Also, the win multiplier can randomly make any win significant, but the trouble is that you actually do need a big win multiplier to make the paytable produce a decent win. So it's not something that will help you win big, but something that you must keep getting just in order to stay in the game.
Conclusion
It's a Joker is a decent three-reel fruit machine at first sight, but it turns out it's a low variance experience in which it's difficult to win a lot of money, which is the exact opposite of why people play three-reel slots. Usually they have a high variance and offer a good jackpot, and there's nothing of the sorts in It's a Joker. But if you want a lower variance experience and still want to play a three-reel slot, then this one's as good as any.