Best Casino To Play This Slot for Real Money
This game is Unavailable Because:
This Game is not available to Players from your Location

OR

This Game has not been Released yet

OR

This Game is under Maintenance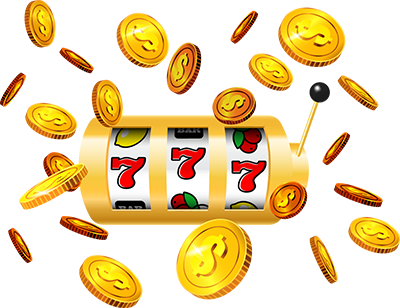 Choose from over 3000 Playable Slot games to play
Play for FREE or Real Money using exclusive sign up bonus from us
Casino Rooms are Licensed, Regulated and Verified by us
Best Casinos to Play Satoshislot for Real Money :
Two main things about Satoshislot are the very good theoretical payout of 97.40% and the fact that you actually place your bet in Bitcoins, or more precisely, mBTC, which is 1/1000 BTC. This is one of the first slots to do this, and that means Satoshislot can only be played in true Bitcoin casinos in which your deposit isn't converted to a fiat currency.
I have played Satoshislot for a while and I enjoyed the theme more than anything. It's a dark palette that's common in cryptocurrency and hacking themes, but the two main symbols really stand out as they're made of gold – Wilds and Bitcoin Scatter.
Main game and paytable
Other than the fact that this game is played in Bitcoins, it's essentially a 5×3 classic slot with 25 paylines. There are no further surprises, at least not negative ones, as you got Wilds, Scatters and a free spins game – things you see in almost every slot machine.
The five low-win symbols are cleverly symbolized by fiat currencies, and all crypto enthusiasts will chuckle at this. Prizes are as low, and you'll basically only be able to get your stake back and win something if you land five-of-a-kind. With the four high-win symbols, all beautifully drawn and animated, it gets much better, but still you won't get anything for three-of-a-kind. The best possible prize in this game for three-of-a-kind is only 2x your stake. The prizes for five-of-a-kind, however, are good, and in case of these four symbols they're 16x, 18x, 26x and 40x your bet respectively.
This game pays often enough but most of those wins are smaller than your bet, which may be annoying to some players. On the other end of the spectrum are those five-of-a-kind wins involving high-win symbols that pay well, but which are rare. Even if the theoretical payout is very good, it's difficult to make this slot pay, so longer playing sessions and a lot of patience are required. It's safe to say this is a high variance slot.
Bonus features
The bonus round is triggered in the usual way, and for three Bitcoin Scatters you'll get 7 free spins, for four Scatters you'll get 10 free spins, and finally, if you land all five Scatters you'll win 20 free spins. Before the game begins, you'll get to pick one of the Scatters to reveal how many Wilds will be added to your reel strips. It will be something between 8 and 40 Wilds, and they are Stacked Wilds which are added to reels 2, 3, 4 and 5. Also, during the free spins game, all Bitcoin Scatter symbols act as Wilds.
The free spins game has a lot of potential to pay well even if the maximum possible number of free spins is only 20 since they can't be re-triggered, but these stacked Wilds and the Bitcoin Wilds can matter a lot – especially with this generous paytable. Expect to win big in the free spins game in Satoshislot. This is when this game gets loose, aided by those Wilds, and five-of-a-kind wins will be pouring in.
Conclusion
Satoshislot has a limited audience as it's a game that can only be played in Bitcoins, but that also means that it's a true cryptocurrency slot, and not like the others that are themed around cryptocurrencies but can be played in fiat currencies – which crypto enthusiasts won't take too kindly. Also, the game is by a small developer so it isn't expected to take the world by storm. But it's a quality slot with a great theoretical payout, a good paytable, so it's among the better slots that were released in 2018. Satoshislot is a simple game with a classic-like playing experience, but that's exactly why it's so good.