An In-depth Guide to Playing slots with a Both Ways Playing Structure
Some slot game categories have dozens and even hundreds of different slot games within them, however one type of slot game which is in fairly short supply online are a very unique, yet highly playable type of slot game which are collectively known as Both Ways slots.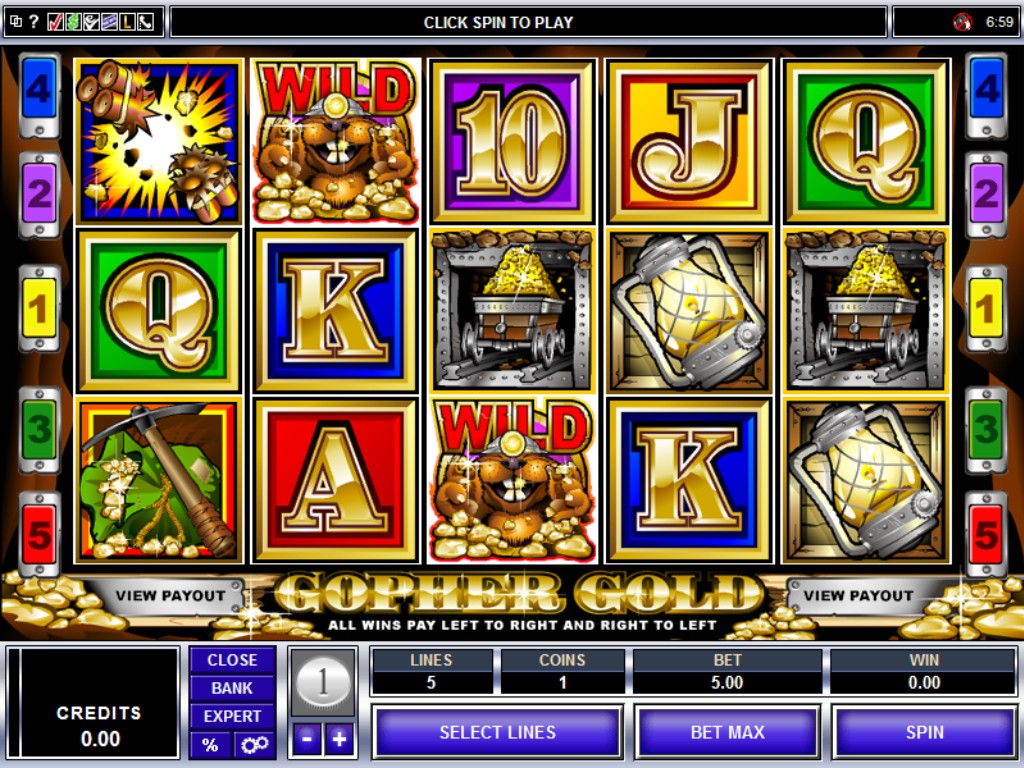 When you play any slot game offering a Both Ways playing structure and format you will find that you can form a winning combination in the fairly standard way, that being by lining up a winning combination on any activated pay line from left to right on the screen.
However, Both Ways slots also let you form winning combinations the other way around, and as such whenever you line up a matching set of reel symbols form right to left on the slot game screen on an activated payline then you will be awarded the winning payout for that winning combination as listed on the slot games pay table.
Therefore the one main advantage and attraction of playing any Both Ways structure slot is that you get twice the number of winning chances on each base game spin you play off. Keep in mind though that the staking options available on these types of slots can and will vary and below we will give you an insight into how you can play these slots at various different casino sites.
Watch and Learn How to Play Both Ways Slots
Both Ways slot games have been firm favourites with slot players for many years now, and one of the main advantages of choosing to play at our featured online casino sites is that when you play them for real money you will be earning comp points as you play.
Playing Both Ways slot games will not take you too long to master, however above is one such slot game being played and as such please do watch that video as by doing so you will see just how great playing and how high paying these slots can be when you give them your best shot for real money.
Staking Structures on Both Ways Slot Games
There will be two quite different types of slot games structures that you will find attached to Both Ways slots, the first will see you being forced to place some form of additional bonus bet alongside your base game stake amount to have in live play the Both Ways playing structure and format.
If you choose to play such a slot and do not put into play the bonus bet, the price of which can and will vary depending on which slot you play, then you will only be able to form winning combinations in the standard way, that being form left to right across the screen.
However, it is on some of the other slots or in fact some of the more recently launched Both Ways slot that you will find that there will be no additional stake or bonus bet required to have the chance of spinning in a winning combination either way across the slot game screen, and as such those slots will give you the best playing value!
Both Ways slots are going to be found in many online casino sites, and as such you will always have plenty of different types of those slot games available to you. Some of the very best Both Ways slot games you can play online are those that have been designed by Bally and some of our top rated featured casino sites have their range of games on offer, so have a look round and give those slot games a much play time as you can do!
Keep in mind that you will usually have the option of being able to configure these types of slot games with as many paylines as you want in play, and as such you will find they do tend to offer a wide range so taking options that will be suitable to both low stake and high stake players alike.
One final thing to be aware of is that if you do play a Both Ways slot and you are lucky enough to spin in a five of a kind winning combination then you will receive double the payout for that winning combination.
That is of course due to you having formed a five of a kind winning combination from left to right across the screen and also you having formed the same winning combination from right to left too, so when playing these types of slots you have the chance of winning double the pay table listed winning payouts each and every single time you have spun in a five of a kind winning payout.
If you do find a slot offering this type of playing structure and format but you are forced to pay a bonus bet to have the Both Ways playing structure in live play, then make a point of checking whether there is an increase in the payout percentage the slot will return when playing the Both Ways playing structure.
If not, then you are best off playing he slot in the standard left to right playing structure, for over your long term play, and for a much reduced cost, you will achieve the exact same payout percentage and have the same amount of winning payouts coming your way without the need to wager more than normal!
There are plenty of additional Both Ways slot games available to you at our featured and top rated online casino sites and many of them do not require you to have to play any form or type of side bet wager to have that playing structure in live play so keep that in mind!