Gambling Licensing Bodies and Online Gaming Regulators
To make online gambling a successful venture, it's vital to gain a player's trust. Even in land-based casinos, players need to be assured that they are not being cheated. However, in the world of online gambling, this is far more difficult to achieve as players are unable to see how the results are determined on each hand or spin they initiate.
It's for this reason that licensing and regulation of online gambling sites is crucial. In several jurisdictions across the globe, government bodies take responsibility for ensuring that all online operators they license offer games that are safe, random, and fair to players. These government bodies are also responsible for establishing rules and ensure a player's funds are secure at any given time.
Today, there are a handful of online casinos that attempts to provide iGaming services without a gaming license. We strongly recommend avoiding these sites, as those that do have a gaming license will provide the same gaming experience with far better protection for customers.
Below you will find a list of all the major regulators in the world when it comes to online gaming. This will give you an excellent idea of what they offer and how reputable they are. There are several regulatory bodies around the world, and therefore we decided to divide them by region to assist you in finding the ones you are most interested in.
Central America and North American Gambling Regulators and Licensing Bodies
Nevada Gaming Control Board: Initially created by the state legislature in 1955, the Nevada Gaming Control Board has long been responsible for overseeing the extensive casino industry within the state. With the incredible volume of play within the state, the board is considered one of the most influential groups when it comes to gaming regulation, with several other groups modelling the board's regulatory methods. Since 2013, the Nevada Gaming Control Board also oversees the implementation of online poker within the state. The interactive licenses issued by the NGCB will only allow operators to provide poker within the state's borders.


Kahnawake Gaming Commission
: This licensing authority was first established in 1999 and regulates gaming that originates from the Mohawk Territory of Kahnawake situated in Quebec. The KGC is considered the most recognised group in online regulation and compared to other regulatory groups, they ask very little when it comes to fees and taxes, making them an attractive choice for operators to obtain a license. The KGC is also renowned for taking player disputes very seriously.
New Jersey Division of Gaming Enforcement
: The DGE was created in 1970 when New Jersey started allowing resorts to develop in Atlantic City. The DGE is essentially in charge of the integrity when it comes to the gaming industry within the state. Similar to Nevada, the level of experience has made this group a model for several other regulators around the world. Since 2013, the DGE has started issuing licenses to casinos within Atlantic City which allows them to offer online gambling to players.
Panama Gaming Control Board
: Panama has been providing licenses to operators within the country as well as across the globe since 2002. The board has strong operator requirements when it comes to money-laundering policies and software testing, making it a trustworthy and reliable license for players, while a stable government and low fees make it an attractive choice for operators as well.
European Gambling Regulators and Licensing Bodies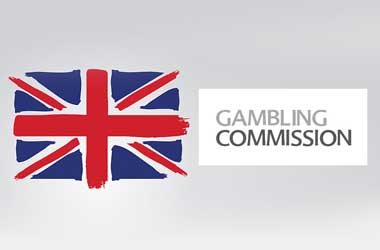 UK Gambling Commission: The UKGC was formed by the Gambling Act of 2005 which took control of the Gaming Board of Great Britain back in 2007. The UKGC regulates most betting forms in the United Kingdom, except for sports betting which is separately handled. The commission oversees remote betting, including the licensing of gaming sites online. While a UKGC license has always been considered prestigious, it has become even more important after the passage of the Licensing and Advertising Bill legislation. This legislation introduced a point of consumption tax when it comes to remote betting in the United Kingdom and requires companies to obtain a UKGC license if they want to take bets from customers in the UK.
ARJEL: When the regulation of online gambling was approved in 2010 by France, the country also formed the Autorite de regulation des jeux En Ligne (ARJEL) which took control of the new industry. The ARJEL currently issues licenses for companies to legally provide online gambling in France, considered one of the biggest betting markets within Europe. Unfortunately, the way in which ARJEL handles this task is criticised by many, stating that heavy taxation has limited the ability of operators to offer competitive promotions. Furthermore, the regulation of France has damaged the online poker market where players playing on licensed sites are unable to compete against players in other nations.
AAMS: The AAMS, or Amministrazione Autonoma dei Monopoli di Stato, is charged with the regulation of online gaming in Italy. The AAMS issues licenses in several different areas when it comes to remote betting, ranging from poker to casino games, horse racing, sports betting, and bingo. For a company to apply for a license, they must prove that they've previously handled games in Europe on a large scale, need to be situated in an EU country, and need to prove that they can function in a secure and stable way. The AAMS licenses that are issued are only designed to allow legal operation within the Italian market. Similar to France, the license has been criticised due to its high fees and taxes.
Spanish Gaming Commission: During 2014, Spain became the latest European nation to develop a regulated online gaming market that is self-contained as players are unable to interact or compete with international competitors. The Spanish Commission is quite new in the online gaming industry, but seem supportive when it comes to growing the online gaming industry within the country. However, much like its neighbours, the licenses have limited to scope and size of the sites operating under the Commission. There has been the occasional discussion to merge players pools between regulators in France, Italy, and Spain for poker. However, beyond that, the market also comes with high taxes.
Gibraltar Licensing Authority: The isle of Gibraltar, located off the coast of Spain, became a hub for online gambling in the 1990's. Today, the GLA regulates companies that are headquartered on the peninsula who also need to adhere to the laws set out by the Gambling Act of 2005. The GLA is also charged with overseeing that all major brands operating from Gibraltar comply with its regulations and maintain the reputation of Gibraltar as a regulatory body within the online gaming industry. Over 30 different companies have offices situated in Gibraltar as taxes are extremely low. Furthermore, licensed operators can accept customers from jurisdictions across the globe.
The Isle of Man Gambling Supervision Commission: The Gambling Supervision Commission has been in charge of regulation and licensing of betting operations for the Isle of Man since 1962, a role that also includes gambling online. The commission regulates online operators in the same manner as Gibraltar, providing low tax rates and long-term licenses to develop a friendly environment for online establishments. However, this doesn't mean that the rules are anti-player. The commission requires online casino establishments to keep player funds separate from operating funds. This ensures players funds can be recovered should the site fail. The Commission also doesn't restrict where an online operator can offer their services.
Malta Gaming Authority: The MGA is situated in the Mediterranean Sea, and although it is usually thought of an exotic tourism destination, it also serves as a hub for a great deal of online casino operators. Malta is the perfect licensing authority as operators enjoy generous tax schemes, the ability to take wagers from anywhere in the world, and friendly financial institutions offered within Malta.
Alderney Gambling Control Commission: The AGCC was established in 2000 and is situated in the British Isles, working hard to attract online operators to its shores with the promise of a business-friendly climate. In fact, the commission of Alderney pitches a 0% taxation rate, only taking a small annual fee from each company. The commission also allows online operators to target markets across the globe without any restriction. Although there was some criticism in 2011 after they failed to respond to concerns regarding payment from Full Tilt Poker during the months following Black Friday, they generally have an outstanding reputation among players.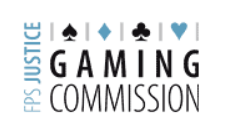 Belgian Gambling Commission: Although gambling is legal in the country of Belgium, the BGC keeps a close eye on who can provide casino games in the country. The BGC is renowned for its extensive blacklist of companies that aren't allowed to offer online gambling within Belgium, a list that has over 100 different sites. The operators that do obtain a license can only provide their casino games to players within the country of Belgium which can only be accessed from Belgium. Although high tax rates have managed to scare off various operators, some are still willing to undertake these tax rates to enter the lucrative market.
Jersey Gambling Commission: Situated between England and France, Jersey is the biggest of the Channel Islands which joined the islands in the region who offers licensing to online operators when it established the Jersey Gaming Commission back in 2010. The JGC provides licenses to a broad range of companies within the industry, including testing labs, software providers, and operators. Although it's not a major player within the iGaming industry as of yet, the lack of restrictions and favourable tax rate could make this another attractive option for operators looking to set up shop throughout Europe.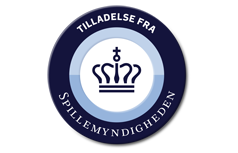 Danish Gambling Authority: The DGA has been accepting applications for gaming licenses from online operators since 2012. Prior to the DGA, all online betting in the country was operated by a state-sponsored company, known as Danske Spil, who had control over all betting within Denmark. Today, the Danish Gambling Commission allows operators that are situated around the world to obtain a license to offer their games to the citizens of Denmark. However, only a handful of operators have taken advantage of this as a Danish license only provides access to players situated in Denmark. Furthermore, the high 20% taxation rate on gross revenue also makes it somewhat difficult for operators to find profit with a Danish license.
Caribbean Gambling Regulators and Licensing Bodies
Curacao Gambling Association: Although online gambling has existed since 1993 in Curacao, the Gambling Association was only formed in 2002 to oversee the gambling industry. The association initially provided 'master licenses' to operators in the online gaming industry, but these days most companies take a 'sublicense' which is essentially a portion of those that hold master licenses when setting up brand-new websites to third parties. The CGA is an operator-friendly jurisdiction with very low tax rates, and there are no gaming taxes involved either. However, master license holders are charged various fees to the operators that sub-license. The CGA also has a few restrictions when it comes to where operators can provide their games.
DAC: The online gaming regulatory landscape in Aruba is minimally when compared to Curacao. The main difference between the two is that DAC is charged with both online and land-based betting, while these areas are being governed by separate companies in Curacao. The operators that are situated in Aruba aren't allowed to offer their games in the Netherlands. However, they are free to provide their services anywhere else in the world.
Antigua Division of Gaming: The Antigua and Barbuda nation is another fantastic choice for operators who want to base their operations in the Caribbean. This is due to low taxation rates and no restrictions when it comes to operators and where they want to offer their services. The nation also has an important position in the history of online gambling, as they formed part of the major dispute with America over the structure of the gambling industry. Antigua and Barbuda argued that the United States was in clear violation of the Trade Services for their anti-online gambling attitude, and fortunately, the World Trade Organization fully agreed, issuing a whopping $3.4 million claim in 2007 which was in Antigua's favour.
Gambling Regulators and Licensing Bodies in Asia
FCLRC and PAGCOR: The Philippines is considered the only nation throughout Asia that provides licenses for online gambling. This has placed the Philippines in a very powerful position as most operators targeting the Asian market will need to obtain a Filipino license to offer their services within Asia. Although operators enjoy low taxes and can offer their services to customers around the world, they need to agree that they will not offer their games to Filipino residence. There are two regulators in the country that provide licenses. The PAGCOR takes care of land-based casinos, while the FCLRC is the only entity in the country to provide e-gaming licenses.
Oceania/Australian Gambling Regulators and Licensing Bodies
ACT Gambling and Racing Commission: There are very strict rules when it comes to online gambling in Australia, but there are still various form of betting that is still acceptable, provided that operators obtain a license from the commission. This includes lotteries and racebooks which can be offers to the customers of Australia. The commission also provides licenses to Aussie betting websites. Despite relatively high fees and taxes within the industry, most of the biggest betting brands in the world ensure they obtain a license as Australia spends more on gambling than anywhere else in the world.
Northern Territory Licensing Commission: Established in 2015, the NTLC oversees several licensing industries which includes online gambling. The commission only oversees a rather limited range of games that are provided in Australia which is mostly lotteries.
Vanuatu Customs and Inland Revenue: The nation of Vanuatu is not considered a very popular destination when it comes to online gambling, especially not for operators. Although the country offers extremely low taxes and reasonable fees, 0.1% for sports betting, along with an arsenal of player protection protocols, there are limitations set out by Vanuatu on the number of operators that situate themselves here.
FAQ
How do I know when a regulatory body licenses an online casino?
Those that are licensed by a regulatory body will display the commission's stamp on the site. The stamp is usually located at the bottom of the casino site.
Can I obtain more information about the gaming license for an online casino?
Yes. You can simply click on the stamp provided at the bottom of the casino site which will then redirect you to a different website where you can view the license type, class type, and license number.
Do I need to play with an online casino within my own jurisdiction?
No. Most of the regulatory bodies allow operators to provide their services to customers around the world. You only need to ensure that the license offered by the casino accepts players from your jurisdiction.
What do regulatory bodies mean to me?
The regulatory bodies that provide licenses to online operators ensure that your financial and personal information is always kept safe. You can also rest assured that the casino games offered by the online operator is safe, secure, and fair.
Are online operators regularly tested when they have a gaming license?
Yes. Regulatory bodies frequently evaluate the online operators that obtained a license through them to ensure they maintain the rules and regulations set forth by the regulatory body. Once an online operator fails to meet the requirements, their gaming licenses is immediately removed.