Best Casino To Play This Slot for Real Money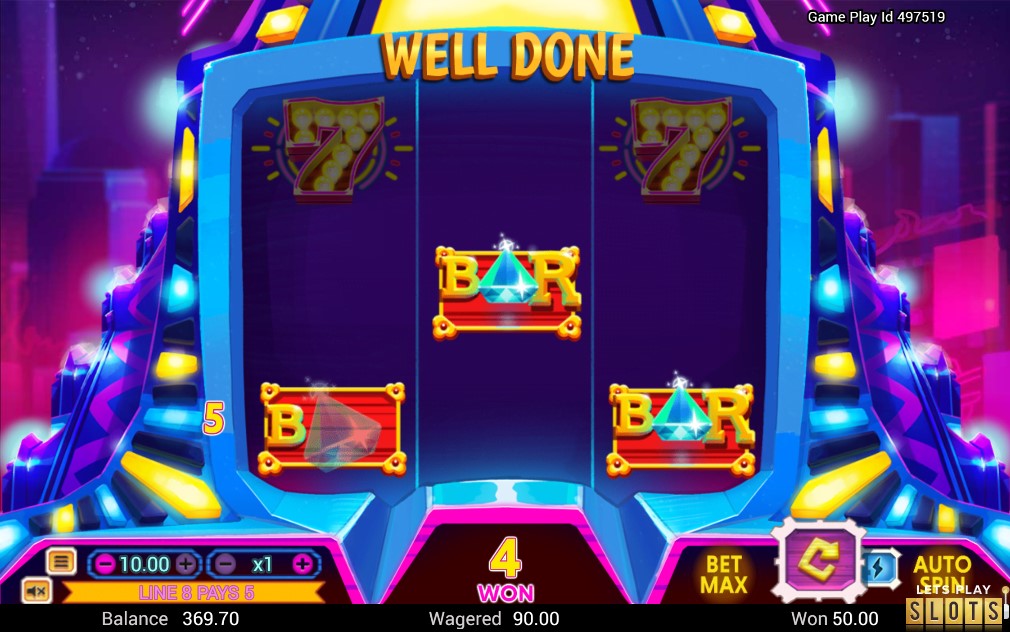 Rotate your device to start Play
Best Casinos to Play 3 Diamonds for Real Money :
I wasn't really sure what to expect from 3 Diamonds before I played it. Yet, what loaded up on my screen certainly wasn't anything like the type of slot game I could have imagined. It's still quite difficult to explain it and whether I truly do enjoy playing it or not. However, one thing is for sure, Top Trend Gaming isn't afraid of pushing the boat out and trying something new. Perhaps for you, 3 Diamonds is a risk that payed off.
Main Game and Paytable
The design of this game is one of three reels and the same number of rows. Across this setup, you'll also have the chance of wagering on nine paylines, which are set in position. However, whereas a normal 3-reel slot game incorporates symbols into all positions on its reels, 3 Diamonds doesn't. Instead, they spin in odd formations. The bet that you can place in the game is changeable by selecting a specific coin value between €0.02 and €10 and then selecting a bet multiplier of up to 10x. This means a maximum bet option of €900 per spin is available.
One thing that Top Trend Gaming hasn't missed out on, is the chance to include some of its high-quality graphics into this slot. 3 Diamonds is very visually appealing, and the reels have a few different symbols on them. These begin with the single, double and triple BAR symbols, with the latter of these being able to pay out up to 400 coins. There's also the inclusion of the number 7, which can reward you with up to 1,000 coins altogether.
Bonus Features
The only bonus feature that exists within 3 Diamonds is the addition of the wild symbol. This is, of course, the image of three diamonds together. As a wild it will substitute for all other icons on the reels, helping you with creating winning combinations. If one wild substitutes in a winning combination, it will triple your pay-out for such. If two of them contribute to a win, then your win is multiplied by 9x. If a win is made up of three wild symbols, then you'll receive a maximum pay-out of 11,900 coins.
Conclusion
It's true that 3 Diamonds looks fairly confusing when you first see it, but once you get over the bizarre layout and symbol placements, it doesn't really differ from many other basic slot games. Yes, Top Trend Gaming maintains its high level of graphics in the game, but does this do enough to make it compelling throughout the entirety of your gameplay?
full list of Top Trend Gaming games