Best Casino To Play This Slot for Real Money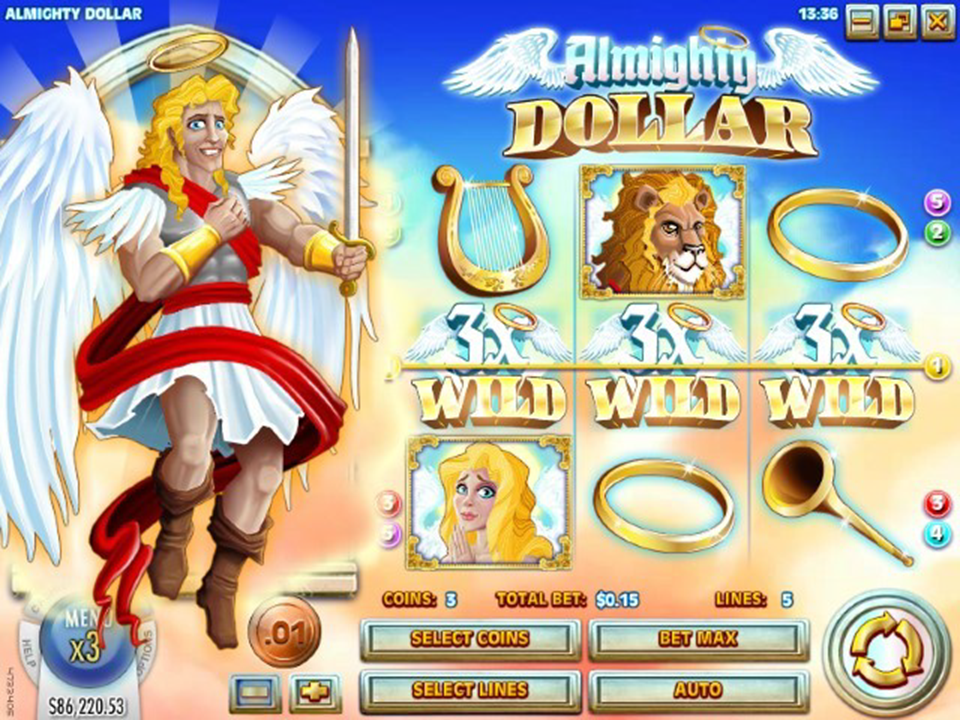 Rotate your device to start Play
Best Casinos to Play Almighty Dollar for Real Money :
I had to play Almighty Dollar when I saw it came out in September 2018, as it was immediately obvious this is a special slot game that's different than most other. First of all, it's a three-reel slot machine that uses a 3×3 board with 5 paylines, but the theme is special and it apparently depicts – and mocks – preachers who ask for you to give them your money. This time it's you who's getting the money, especially if you land three Wilds on a winning payline. Anyway, let me give you an honest review of this three-reel slot machine.
Theoretical return to player (RTP) is only 94.35%, which is too low for most players who play modern five-reel slots, but is something you're used to if you're playing three-reel slots, unfortunately. Most of those games have a low theoretical payout yet they offer high variance and a chance to win a lot of money if you catch the slot machine at the right time. The maximum possible win here isn't as spectacular as in other three-reel fruit machines though, but there's a free spins game, which is usually lacking from this type of slot machine, and the Wilds have a x3 win multiplier.
Main game and paytable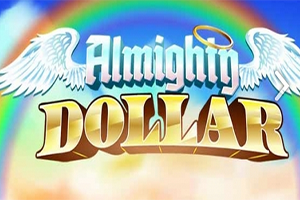 The game is played on a 3×3 board and you can choose any number of paylines you with to play between 1 and 5, thereby directly affecting the variance. If you choose 1 payline only you'll be playing with a very high variance, and this payline can be played already for $0.01. The minimum to cover all paylines is $0.05 and the maximum bet per spin is $50.
There are seven normal symbols in the paytable plus a Wild and a Scatter, and the paytable isn't very rewarding, unless your winning payline also has a Wild that triples the win. Wild is also the best-paying symbol in the game. The best-paying normal symbol in this game will pay 15 coins for three-of-a-kind, and that's the Seven symbol. This goes up to 45 coins with a x3 win multipluer. Five more symbols can be considered low-win symbols, as Seven and Man dominate the paytable together with the Wild.
Graphics are excellent and all the symbols are drawn in high detail, and developers deserve credit for the interesting theme as well. This is a heavenly theme in which you'll see a Golden Lion, a Harf, a Trumpet, and two human characters, Man and Woman. This is one of better looking three-reel slots, and yet it retains a link with the traditional style by giving you a Seven symbol. Thumbs up for the theme.
Bonus features
You'll get 7 free spins for landing two Free Spins Scatters or 21 free spins for landing three of them. It's in your best interest to trigger the free spins game with a large bet per spin, as then you'll have a chance to make money on this slot game. Free spins are just spins that are free, but it's during this time that you might get ahead of the game.
Conclusion
Almighty Dollar is an interesting slot that may or may not strike the right chord with the player who usually plays three-reel slots. Theoretical payout is a bit low and the slot doesn't compensate that with a chance to get a really huge win, the free spins are there but aren't anything special, so the only way to make money here is to land three Wilds. It would take quite a bit of experience to beat Almighty Dollar slot, but those players who are playing three-reel slots often might be able to play this one with success.
full list of Rival Gaming games