Best Casino To Play This Slot for Real Money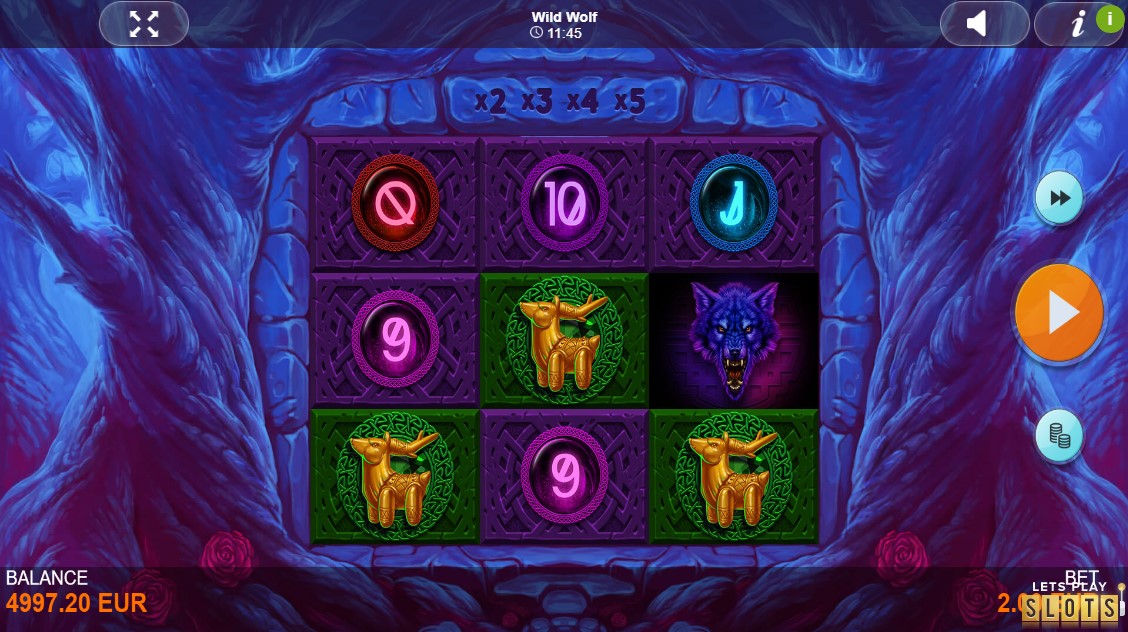 Rotate your device to start Play
Best Casinos to Play Wild Wolf for Real Money :
If Wild Wolf was solely a game to display how great BetiXon's graphic capabilities are, then I'd probably have scored it higher. Yet, after playing it for quite a considerable amount of time, there's little wonder that its RTP percentage isn't displayed. I didn't rack up so many winning combinations during that time period and I never once triggered any of its bonus features. Unfortunately, if this game is meant to bring more attention to this software developer, I'm not entirely sure it will work.
Main Game and Paytable
Wild Wolf is a three-reel, three-row slot game, which also comes with eight separate paylines running across it. These lines aren't something that you're able to adjust, so you'll always be wagering on this amount. Speaking of the wager, you can alter this with the button at the right-hand side of the reels. There, you're able to select from bets of between €0.08 and €8 per spin.
The visual side of Wild Wolf is quite appealing, with high-quality graphics on display throughout the game. Upon the reels, you'll get to see a variety of symbols, which begin with the regularly-seen playing card icons. These run from 9 through to A, with the final one of them able to multiply your stake by 250x. There are also four animal symbols on the reels, acting as its higher-paying inclusions. These are of the horse, the dog, the reindeer and the bear, which can pay out 1,000x your wager.
Bonus Features
This slot game has two different bonus symbols, although neither of them works as a scatter, so they need to show up on a winning payline to trigger their bonus features. These bonus symbols are of the wolf and the tribal person. Three of these need to shoe up in succession on one of the eight winning paylines.
Unfortunately, during my time playing the game, I was barely able to get one of them to show up, let alone three. So, the game's bonus features weren't something that I could trigger and the paytable provides no details whatsoever on the type of bonus round that you can play when these symbols do appear in triads. Just know that you need to spin three of them into position to be able to activate one.
Conclusion
I would probably say that BetiXon still has a lot of work to do when it comes to its slot games. It's all fine and well providing a game with intriguing graphics and a decent soundtrack. However, the actual gameplay also needs to compliment this setup to ensure players are entertained. It would be nice to also be able to win from spins on a more-frequent basis.