Gaming Fairness and Testing Companies and Learn How Online Casinos are regulated
As a casino enthusiast, you might have wondered if the slot machine, video poker game, or even blackjack variant you are playing is indeed fair. This might even be a reoccurring thought when you are experiencing a bad run at the casino. After all, how on earth would you know what's taking place behind the scenes or if there's someone or something that's tampering with the casino game you are playing that is purposely making you lose?
Fortunately, several independent companies within the online gaming industry take care of this extremely important factor when it comes to online gambling. Therefore, you don't have to continuously stress about the fairness of the games you are playing at your favourite online casino.
Independent auditing and testing companies started surfacing not long after the inception of online casino establishments. Several of these independent auditing companies have managed to make a name for themselves and stood the test of time within the industry. Each of these testing companies provide seals of approval which speak volumes when it comes to how an online casino handles their customers and their own operations. From establishing the integrity of Random Number Generator systems at online casinos to ensuring players are provided with excellent customer support, independent auditing companies offer full assurance to casino enthusiasts that the online casino they are registered with is not out to purposely scam them.
Obviously, the verification process taken by these independent auditing companies are crucial to online players as it instils a level of trust with the sites they gamble on, especially when the casino takes real money wagers. However, how much do you actually know about the companies that perform these tests? There are several highly-regarded organisations that work within the testing industry, and even if you've come across their names, the chances that you know everything about the company is highly unlikely. Therefore, we included some of the leading independent companies that analyse and test each game within the online gaming industry.
 iTech Labs
iTech Labs is situated in Melbourne, Australia and is considered one of the leading independent software companies when it comes to testing the fairness of casino and poker games. The company essentially specialises in testing a variety of online systems, including multiplayer poker rooms and casino systems. The head consultants within the company boasts with more than 50 years of testing experience amongst themselves, whereas the company itself has been around for over a decade.
iTech Labs further impresses with offices located on three continents, including Europe, the United States, and Australia. This means that the company is regularly called upon by both established and new online casino establishments licensed under the UK Gambling Commission, the Malta Gaming Authority, Denmark, Spain, Italy, the Isle of Man, Gibraltar, and Alderney. The only licensing body that is not covered by the company is Curacao, but even this can change in the near future.
In terms of poker systems, iTech Labs thoroughly audits both multi-player and single-player tournaments, ring games, and jackpot games, whereas table games, card games, slots, tournaments, and jackpots fall under the company's casino system audit. Furthermore, iTech Labs has the capacity of verifying both multi-player and single-player bingo systems and even backgammon systems.
Overall, the company's seal of approval carries loads of weight within the online gaming industry. Should you ever come across an iTech Labs stamp while searching for a reputable online casino, you can rest assured that the quality of casino games is indubitable and all Random Number Generator systems are in perfect working order.
eCOGRA
The eCommerce Gaming Regulation and Assurance, or eCOGRA for short, is a well-established company that was initially founded during 2003 in the United Kingdom. In fact, the company introduced the very first self-regulation program within the iGaming industry. These days, eCOGRA is world-renowned for being one of the most respected independent certification and testing organisations in the online gaming industry.
Since its inception in 2003, eCOGRA has managed to step away from self-regulation over the years and decided to start providing regulatory compliance to online casino establishments in regulated markets. The regulated markets include a wide variety of iGaming jurisdictions from around the world, including Estonia, Croatia, Denmark, Gibraltar, New Jersey, Portugal, Spain, Isle of Man, Italy, the United Kingdom, Czech Republic, and Bulgaria.
eCOGRA has the capabilities of granting two types of seals to online casino operators, including a Safe and Fair Seal and a Certified Software Seal.
The eCOGRA Safe and Fair Seal is awarded to online gambling operators who fully adhere to the entire eCOGRA General Accepted Practice (GAP) requirements. These requirements place an emphasis on fair gaming, proper attitude from online operators, and the protection of players. eCOGRA will also conduct annual assessments to each online gambling operator to ensure the Safe and Fair Seal is still viable.
The eCOGRA Certified Software Seal is awarded to online software suppliers who fully adhere to the eCOGRA General Accepted Practice (GAP) requirements. eCOGRA will perform an annual assessment, displaying an emphasis on the internal controls within the company they are testing. More specifically, the company will pay attention to the security protocols and the development process in place.
When it comes to self-regulatory compliance, the company is purely focused on the prevention of gambling underage, protecting player payments and their privacy, anti-fraudulent systems, and ensuring each player has access to customer support.
GLI – Gaming Laboratories International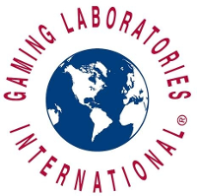 Gaming Laboratories International is considered one of the oldest and most respected independent testing and auditing companies in the world which was founded back in 1989. GLI is scattered across the globe with offices in nearly every destination imaginable, including the Netherlands, Poland, Austria, Macao, Mexico, Canada, Las Vegas, and New Jersey just to mention a few. The company's biggest draw is the fact that they provide thorough testing on just about every conceivable product currently available within the online gaming industry, including live dealer games, table games, slot machines, betting exchanges, sportsbooks, poker rooms, online casinos, and more.
In 2010, GLI acquired Technical Systems Testing (TST) which is another leading auditing and testing company. TST has been testing and auditing various online gaming companies since 1993 which makes them almost as old as GLI. The company had various facilities across the globe, including Manila, Macau, London, and Vancouver, and used their own methods to test both multi-player and single-player games. Although TST falls under GLI, the company still operates under its own name within the online gaming industry.
Gaming Associates
Gaming Associates opened its doors in 1990 and has been providing their assistance to various companies within the online gaming industry ever since. The company prides itself on offering consultants that are considered the earliest pioneers when it comes to regulation within the iGaming industry. Gaming Associates (GA) not only offers testing and auditing for compliance and randomness with regulations but also monitors player logs for several leading online poker rooms to successfully assist in protecting users by ensuring each game is fair and to detect collusion.
NMi
With offices situated in the Netherlands, Italy, the United Kingdom, and the United States, NMi is a company that regulators around the world respect thanks to their ability to assist online operators in meeting their certification needs. NMi initially started in the 1970's by certifying roulette wheels. However, today the company has expanded to meet the needs of both virtual gaming firms and land-based casinos across the globe. The company began their internet operation in 2007 and have since expanded to become one of the most respected companies within the iGaming sector thanks to the decades of experience they've accumulated within land-based casinos over the years.
BMM Testlabs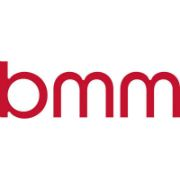 BMM Testlabs can easily be considered as the oldest independent auditing and testing companies in the industry as they started their operations way back in 1981. Today, the world-renowned company boasts with offices in more than ten different countries with their compliance services being licensed or recognised in over 400 different jurisdictions. Apart from testing games for fairness, randomness, and other essential factors, the company also offers fieldwork and consultant services to operators to assist them in complying with regulations.
SQS
SQS is considered one the world's biggest software quality specialists and has been active within the casino industry for more than three decades. The company was initially established in Germany all the way back in 1982 but are currently operating in several nations across the globe which includes some of the biggest brands in the world, including Deutsche Post and Volkswagen. Although their operations are considered quite small within the gambling industry when compared to their overall business, the company has managed to work with prominent organisations within the online gaming industry, ensuring that real money casino games meet regulatory standards, fairness, and quality.
FAQ
How do I know when an online casino is tested and audited by an independent auditing company?
Players need to visit the casino site and scroll to the bottom of the website. You will usually find a seal of approval or the company's logo stamped on the site which will indicate that the online casino is regularly tested and audited.
How often are the games tested for fairness and randomness?
Most independent auditing and testing companies will audit the games for fairness and randomness once a month, while others will do testing once every three months.
Are the testing results available at online casinos?
Independent testing companies like eCOGRA will provide the overall payout rate for each casino game within the online casino. You simply need to click on the eCOGRA Seal of Approval to see the payout rates for all games, including slots, table games, jackpots, and more.
What do independent auditing and testing companies check at online gaming establishments?
Most independent auditing and testing companies evaluate the random number generator, the mathematics of each casino game and game payout verification. They then continue with the evaluation of betting exchanges, sportsbooks, and live dealer games. Finally, the checked extend to poker system audits, security audits, and lottery system evaluations.
Will independent auditing companies assist when there's a dispute on my account?
Yes. Most of the above-mentioned auditing and testing companies will assist you when you contact them directly. They will inform the online casino in question that there is a dispute on your account and will assist you in solving your dispute by obtaining a detailed report from the online casino in question to evaluate what exactly went wrong.