Best Casino To Play This Slot for Real Money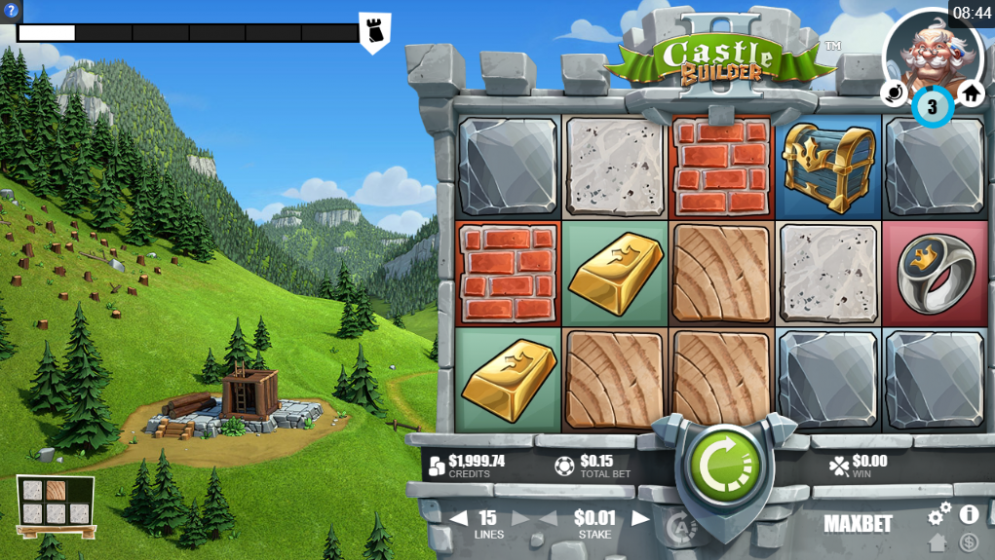 Rotate your device to start Play
Best Casinos to Play Castle Builder II for Real Money :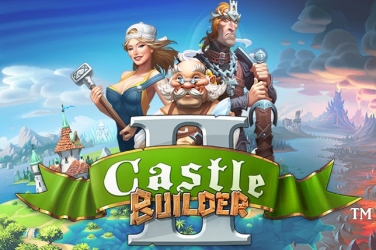 While the original title was released in 2014 by Rabcat, now Microgaming took over and released this game that Rabcat developed. I find this game to be a massive improvement in all areas and vastly superior to the 2014 title. Although I do come back to the original game every now and then, this is the title I play the most, so let me give you a detailed review and explain why do I think this is one of the better games ever made.
The gameplay is now even more fun, and progress in the game brings better prizes, unlike the original where they actually got worse. There is now a free spins feature so yet another slot game feature is present in this castle building game, and you can play as one of three characters. Theoretical return to player (RTP) is marginally improved and now stands at 96.63%. Variance is medium as the game pays often enough, but your success will depend on the luck you have while picking a prize for completing a castle.
Main game and paytable
While in the original game you just built castles as yourself, now you get to choose one of three builders. Sam is an expert builder and will therefore build the castles faster, Mandy isn't fast but has Free Charm feature, and Igor is the slowest but has a rewarding Wild Horde feature. At some point during the game you will have played as all of the characters, as in certain areas only a certain character can do the building. By building castles you gain experience for your builder and get better jobs with better prizes.
The game world is now vast – in the original you had three areas to build in and now there are 15 kingdoms, with 75 castles and four game difficulties. Each playable character now has their own Wild symbol on the reels, and in case of Igor the Wild covers the entire reel. There are numerous achievements to be claimed, there is a Cup challenge for each avatar, and a Free Building mode that can be unlocked. This game is much richer than the original, in every way.
Building materials needed for construction appear on your reels as Wood, Bricks, Granite and Iron Ore. They are collected and they advance the progress bar of the castle build. There are five more symbols that appear on your reels and a Wild symbol. The main game is largely irrelevant and the paytable isn't very good, and all you'll be interested in is construction material.
Bonus features
Depending on the character you chose, you'll need more or less material to complete the castle. Everything else is the same as in the original title, you build the castles and advance across the map, gaining experience and badges in the process, and you'll also be choosing between three options after a castle is built to claim your prize.
Now there's a free spins game that has been absent from the original, and when you land three or more Scatters on your reels you'll get 10 free spins. The free spins are just spins that are free, with nothing extra on top, but still it's a chance to collect a lot of building material and to even complete a castle free of charge. So even if you're behind schedule on some castle, now the free spins game can come to rescue.
Conclusion
Castle Builder II is a vast improvement over the revolutionary predecessor, and is one of the best slot games ever made. The castle building is so immersive that you forget you're playing a slot game, and you'll be actually willing to pay money to get more construction material. An excellent slot in all aspects, and a title you can't miss.
full list of Rabcat games