Best Casino To Play This Slot for Real Money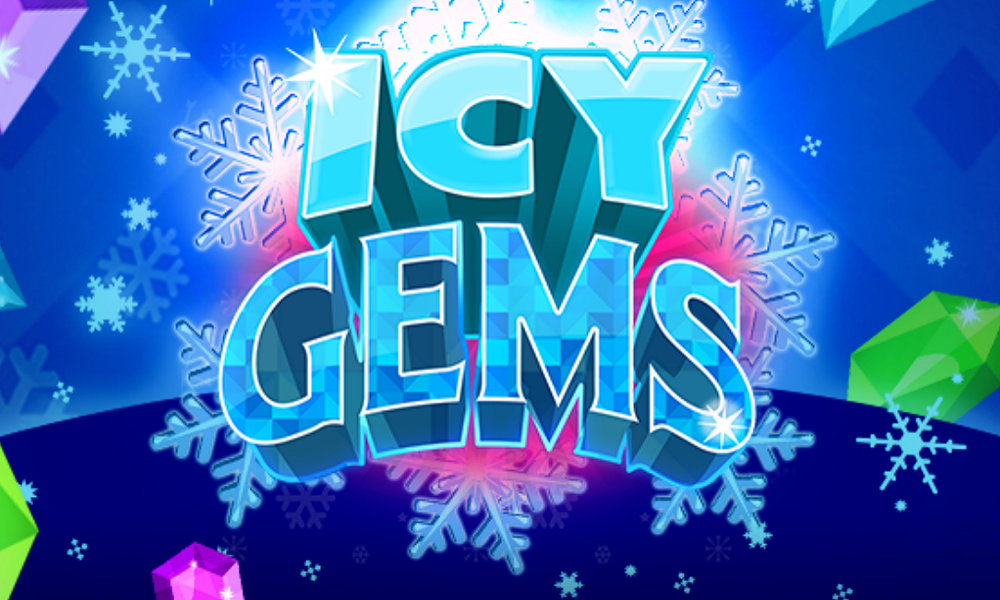 Rotate your device to start Play
Best Casinos to Play Icy Gems for Real Money :
This game was developed for Microgaming by JustForTheWin. It's immediately noticeable that the game uses very simplistic graphic, extremely simplistic perhaps, as the game lacks any sort of detail that would distance it from graphic styles of late 1990s. The game was designed with a mobile-first design approach, and everything is very simple, including the choice of bet, which can range from $0.10 to $100 per spin. There are 20 fixed paylines, so actually the minimum bet per payline is $0.005.
I've played this game in order to be able to write a detailed review, so let's go through the good and bad sides of this Microgaming slot. Let's see if it's any good or not, and if the poor graphics are the reason to stay away from this slot machine.
Main game and paytable
There are eight main symbols in the paytable, and four of them are card symbols while four are gems, but they all fall into the same category. The worst card symbol will pay 3.5x your bet if you land five-of-a-kind, and this gradually gets better and better, culminating with the Blue Gem, which pays 15x your bet. Icy Gems is the best symbol in the game as you'll get 50x your bet if you land five of these on a winning payline. There is also a non-paying Wild.
Bonus features
The main feature of this game is Symbol Storage, which basically says you got to collect three wins on the same spin – helped by a re-spin – and then you get a special spin. Whenever you land a win in this game, the winning symbol will be put into Symbol Storage, and you'll get a re-spin to help you get another one. If you do land another win, the symbol will be put into Storage and you get another re-spin. The best scenario here is to land some Wilds and therefore get three winning paylines on your first spin, or at least land two on the first spin, as then you only need to land another one during the re-spin.
After this, the reels will spin again, but only with the three symbols that were stored. If two of them are same, or even if three of them are same, this can mean many winning paylines. It would be best if you stored three Blue Gems, which are the best-paying symbols in the game. This is called a Superspin.
Icy Gems Slots RTP
Theoretical return to player (RTP) is 96.03%, which is good enough, and it guarantees you can win money on this slot game if you're lucky with the bonus feature. The game does seem very simple but it does do its job, it pays well and you will soon learn to like this Microgaming release. Variance feels just right, as the game doesn't bore you with small wins, and you keep looking for those three winning paylines that would grant you a Superpin. Fun stuff.
Conclusion
There's no apparent reason for a slot game to use 1990s style graphics, but Icy Gems gets away with it because it's a quality slot game that has fun gameplay and that keeps you on your toes on every single spin. You'll never be bored with Icy Gems, and that Superspin with two or three high-win symbols can strike anytime. This game is definitely recommended. Look past the poor graphics and enjoy the superb gameplay.
full list of Microgaming games