Best Casino To Play This Slot for Real Money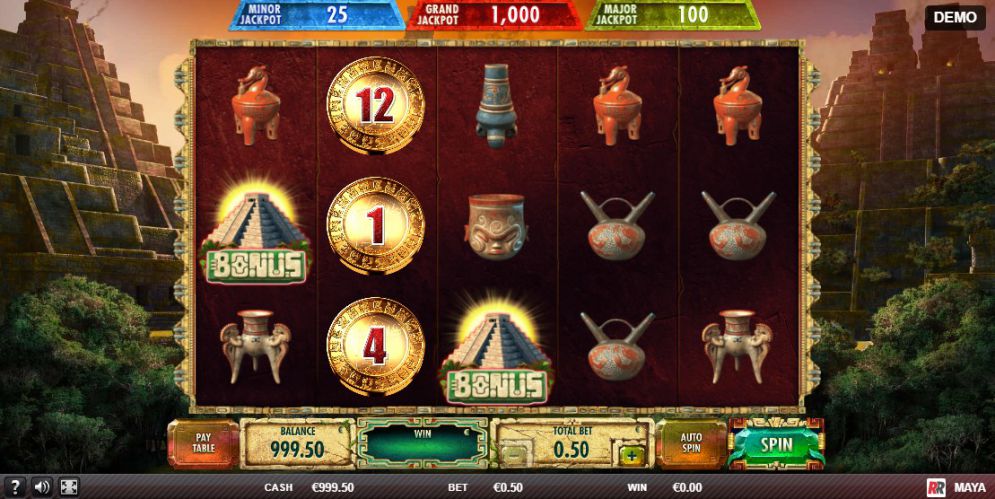 Rotate your device to start Play
Best Casinos to Play Maya for Real Money :
There are quite a few Aztec themed slots, and Red Rake Gaming take this a step further – or a step back – as they theme this title around a more ancient and just as mysterious culture of Mayans. I have played this slot for a while as I quite liked the theme, and I enjoy slots which don't pay often but then deliver a big win on a single spin. This is exactly that kind of slot game that's a bit difficult to play but it can be rewarding.
Theoretical return to player isn't known for this slot, and it seems variance is a bit high. While most of the wins in this game are small wins that are smaller than your total bet, there is a chance to win big, and to win the progressive jackpot.
Main game and paytable
The game is played on a standard 5×3 board and there are a lot of paylines, 50, which is what some players will like and some will not, as you do have to pay for all those paylines. This makes the variance a little bit lower than if there were less paylines. Also, the minimum bet is €0.50, which may be too much for some, and the maximum bet per spin is €35.
There are nine normal symbols in the paytable, and all have artwork, so you won't see any card symbols here that would disrupt what is a beautiful theme with Mayan pottery and masks. Wild is a particular highlight and it carries the theme. The paytable isn't very rewarding as the best prize you can hope for for a four-of-a-kind win is only 1x your bet, while for five-of-a-kind the five low-value symbols will only pay 1x to 2x your bet. The three medium-win symbols pay 10x for five-of-a-kind, and one symbol then stands out with a 20x prize. It's very difficult to get a significant win here without winning on multiple paylines. The game doesn't pay often, either.
Bonus features
When you land three Bonus Scatters, you'll get to play 7 free spins. These will be very rewarding as they have a special 3×3 symbol that can land on the middle three reels. It can actually be any symbol, even the Wild symbol or a Bonus symbol. If it's a Bonus symbol you'll get 3 extra free spins, and a 3×3 Coin will initiate the Mayans' Gold Feature that would also be activated if you land 6 or more separate Coins on your board. This is actually the goal of the free spins game, to let you in on this feature. During the feature, the Coins remain in place and you get 3 free spins. Each additional Coin will be held, and when it lands it will reset the counter to 3 again. If you manage to collect 15 Coins you'll win the Grand Jackpot, and there are also Minor and Major jackpots that are up for grabs. No jackpot here is a life-changing one, it's not millions you'll win, but it's definitely nice to have a chance to win a big pile of cash.
Conclusion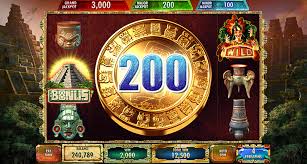 Maya is a slot game that's a bit difficult to play and you wonder where are all the wins, but it takes some patience to make this slot pay. It requires a longer playing session and some belief that you'll trigger the free spins game often enough to make the slot game pay well. This slot game won't fit every player profile, but those players who like this type of slot will like Maya.
full list of Red Rake Gaming games