Best Casino To Play This Slot for Real Money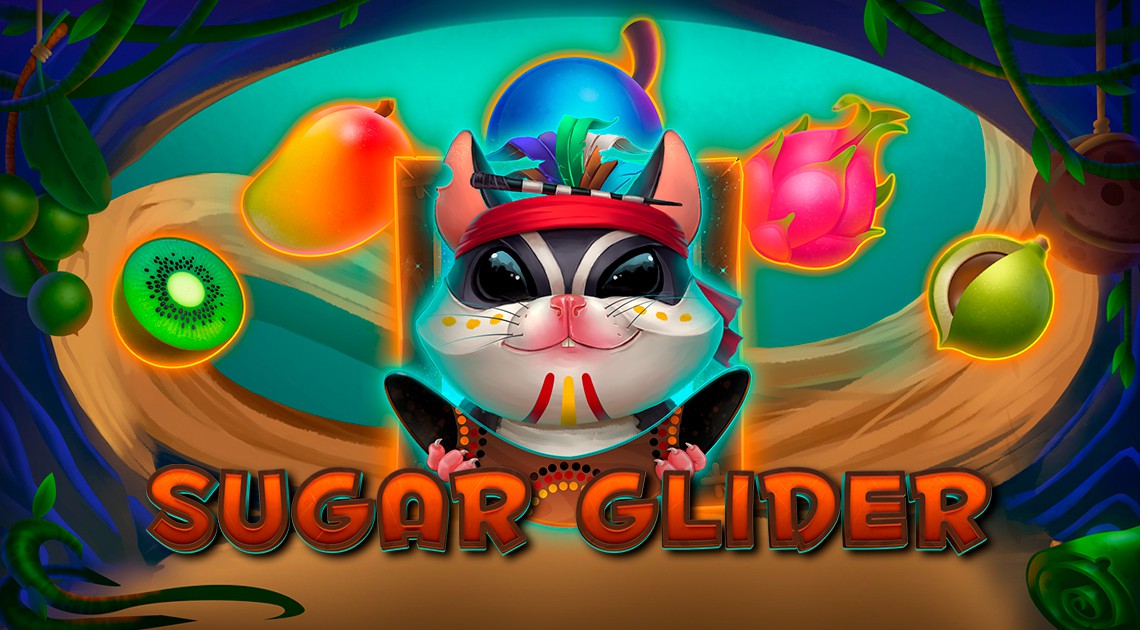 Rotate your device to start Play
Best Casinos to Play Sugar Glider for Real Money :
Sugar Glider was released in November 2018 by Endorphina, and it doesn't seem like a blockbuster title but more like a slot game that was released just to release something. I have played it for an hour but then got bored, and the only way to tell if you'll like a slot game as simplistic as this one is to try it out yourself. Let's go through the details of this slot game and let's try to identify its positives and negatives.
Main game and paytable
There are six Fruit symbols in the paytable, plus a Wild and a Sugar Glider symbol, and the prizes are generous. Fruit symbols can pay 1000, 2000 or 5000 coins for five-of-a-kind, which is plenty. Sugar Glider symbol pays 10,000 coins, which is actually 1000x your bet and is something rarely seen in slots. Wild is not a paying symbol, but it's an expanding Wild that expands a bit differently than the others. While you'd normally expect a Wild to expand to fill its reel, this one expands in all directions. If you land a Wild at the centre of reel 3, it will expand so you'll have all three middle reels Wild. The game is played on a standard 5×3 board, with 10 paylines, and paylines are selectable so the minimum bet is $0.01, making Sugar Glider a penny slot.
Sugar Glider is one of those slots that are not only designed with a mobile-first approach, but have disregarded desktop play. That means that this slot game looks best on mobile devices, and on desktop you'll definitely notice that you're just playing an enlarged mobile game. Playing on a desktop computer is actually ill-advised, as the symbols are too large and graphics are in poor resolution, so the playing experience isn't good at all. Play this one on mobile.
Bonus features
There are no bonus features in Sugar Glider, so this game is all about landing that Grasshopper Wild in a good position so it expands and gives you plenty of Wilds to work with. Since there are no bonus features, that means the entire theoretical return to player (RTP) of 96.00% is available in the main game and it's not hidden behind some feature that's difficult to trigger. You won't feel like you must trigger a feature to break even, as all prizes are available right here in the main game. Some players will see the value in this, while the others will be missing the bonus features they're accustomed to such as free spins.
Sugar Glider Slots RTP
Money can be made with this slot game as RTP is good enough at 96.00%, variance is medium to high, the paytable and the game mechanics allow for big wins – it's only a matter if you prefer simple slots or slots packed with bonus features. If you like simple ones then give Sugar Glider a go.
Conclusion
Just like all slots that don't have free spins or bonus rounds, Sugar Glider must be labeled as a simple slot game. It's just about spinning those reels and trying to land a five-of-a-kind, hopefully with aid by Grasshopper Wild. Very simple. The theme isn't spectacular either though the main character is cute, but other than that, fruit symbols are all you've got. They pay nice prizes though.
Sugar Glider is an extremely simple slot game and it will be liked by those players who are actually looking for a simple slot. Despite the lack of bonus features Sugar Glider can still pay really well because of the generous paytable and the very powerful expanding Wild.
full list of Endorphina games