Best Casino To Play This Slot for Real Money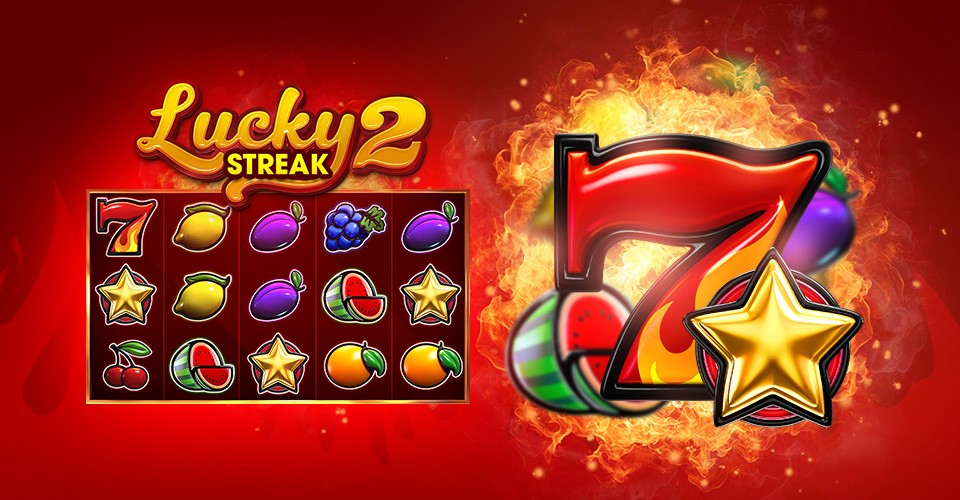 Rotate your device to start Play
Best Casinos to Play Lucky Streak 2 for Real Money :
Lucky Streak 2 was released in December 2018, just over a year after its predecessor which resembled a standard classic slot as it featured 40 paylines and a Wild. This title goes much further in its quest to deliver bare bones gameplay, as it eliminated the Wild and reduced the number of paylines to 5. I can say I quite like this extreme approach because of the huge wins it makes possible in the paytable. Let's go through the details of this slot game.
Main game and paytable
Lucky Streak 2 is played on a 5×3 board, and it's too large to be played on desktop. This slot game was designed not with a mobile-first approach but with a mobile-only approach, as the symbols just appear ridiculously large on a desktop computer. And it's not the only such slot by Endorphina, who seem to not care about desktop play much.
There are 5 selectable paylines, and fans of high variance will increase it even further by reducing the number of paylines. The minimum bet per payline is $0.01, or $0.05 if you wish to cover all five, and the maximum allowed bet is $50.
Of seven fruit symbols, there are four that pay the same and they're the low-paying symbols. The maximum prize is 400 coins or 40x your bet, and it gets better with Grapes and Watermelon as the prize for five-of-a-kind is 1000 coins or 100x your bet. Seven is by far the best symbol in the game, as it can pay a prize of 1000x your bet! There is no Wild here, there's only a Scatter which does nothing except that it pays scattered.
With this kind of paytable, it is expected most spins will be non-winning, and this is a high variance slot machine that behaves exactly the way the fans of this type of slot want it to behave. The maximum prize on a single payline is huge, 1000x your bet, and even the three-of-a-kind win of the lowest symbol will still give you a win of 10x your bet.
Bonus features
The game is totally deprived of bonus features, it doesn't even have a Wild. But this is the purpose of this type of game, to offer a basic gameplay experience with few paylines and relatively few symbols, because that means the developer can then make the paytable extremely generous.
Lucky Streak 2 Slots RTP
Theoretical return to player (RTP) of this slot is 96.00%, which is good enough and is in line with modern standards. It's not spectacular but not skinny either, so most players should feel comfortable. If you want to play a simple high variance 5×3 fruit machine, then Lucky Streak 2 is a good choice, it pays well overall.
Conclusion
Lucky Streak 2 is designed with a specific player in mind, and it's only this type of player that will enjoy this slot game. Everyone else will just be missing the free spins game and other bonus features too much, even a Wild, and will therefore be missing out on a good slot game with a very, very good paytable. If you're playing Lucky Streak 2 you just want to get five Sevens on a winning payline and get a 1000x prize. That's the thrill from playing this slot, and if it sounds like fun then go ahead and give it a few – or a few hundred – spins.
full list of Endorphina games