Best Casino To Play This Slot for Real Money
This game is Unavailable Because:
This Game is not available to Players from your Location

OR

This Game has not been Released yet

OR

This Game is under Maintenance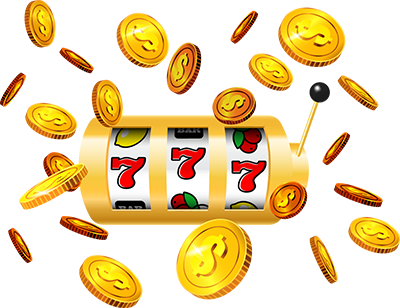 Choose from over 3000 Playable Slot games to play
Play for FREE or Real Money using exclusive sign up bonus from us
Casino Rooms are Licensed, Regulated and Verified by us
Best Casinos to Play Blackjack for Real Money :
I'm quite a big fan of playing blackjack online, it has to be said. And there are so many incarnations of it from a variety of developers, that nobody could say I'm restricted when it comes to accessing such a table game. Blackjck by NetGaming is the latest one that I've tried out, and I can pretty much say that it falls in line with multiple other variations of it. This is by no means a bad thing – after all, there's not so much that can be done with blackjack if you compare it to online video slots, for example. However, I found myself being fairly impressed by what NetGaming brings to the table with this game.
Main Game and Paytable
The main game features a table layout that isn't really so different to other blackjack variations. The table covers most of the screen and the betting circles can be found at the bottom where you are, while the dealer's circle is at the very top. You get to bet on up to three hands of cards at once and after all bets are placed, you will see the cards dealt out – yours first, followed by the dealer's hand. You can then proceed onwards with gameplay as you see fit.
This requires you to either select to stick with a hand as it is or request an additional card to increase the sum of the hand. Naturally, if the value of your cards goes over 21, then you lose that hand. After you've taken your turn, the dealer proceeds with his. It's all very standard, and NetGaming has ensured that things run smoothly within Blackjack.
Graphically speaking, the developer has also incorporated some impressive imagery throughout. This ensures that you not only get to experience a thrilling game in terms of gameplay, but also a visually stunning setup alongside.
Bonus Features
Blackjack really runs in the same vein as any standard variation of the card game, so you won't find anything in terms of special bonus features included in it. After all, it's not a slot game I'm talking about here. Instead, you'll get one or two additional perks, such as the possibility of splitting cards when you're dealt two of the same value or the option of taking insurance if there's the possibility of the dealer having a blackjack hand.
Blackjack Game RTP
With regard to the RTP of Blackjack, NetGaming has not yet made this percentage available. However, if I compare it to some of the slot games that the brand has released, it should be a minimum of 95%, although generally, table games tend to have a much higher RTP rate than slots a lot of the time.
Conclusion
So, would I recommend playing Blackjack by NetGaming? Well, I'd certainly say so. I mean, it doesn't really feature much of anything different to what you can find in other versions, for sure. Yet, the graphics within are crisp and clean, the gameplay is smooth and entertaining, and overall, it makes for quite a nice version of the table game.
full list of NetGaming games