Best Casino To Play This Slot for Real Money
This game is Unavailable Because:
This Game is not available to Players from your Location

OR

This Game has not been Released yet

OR

This Game is under Maintenance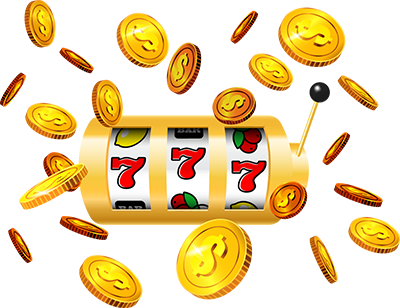 Choose from over 3000 Playable Slot games to play
Play for FREE or Real Money using exclusive sign up bonus from us
Casino Rooms are Licensed, Regulated and Verified by us
Best Casinos to Play Warriors Quest for Real Money :
A Warriors Quest is something that I'm sure we'd all like to be a part of – getting to fight our way through our enemies and rescue the one we love from their fate. Of course, being a warrior is something that few of us would definitively or actively choose to be a part of today, although it would definitely be an experience. Fortunately, to live that side of a life, you can simply access the Warriors Quest slot game from NetGaming. This one will drop you into an Eastern setting and take you into the thick of the action. I have to admit that I do enjoy games with this theme as a norm, so let's find out more about Warriors Quest.
Main Game and Paytable
The main game has quite the intriguing layout for you to experience. While it maintains a standard set of five reels, Warriors Quest also includes a staggered set of rows. These are present in the shape of a 3x4x5x4x3 setup, meaning that the interface is fairly unique within its own right. Across this layout, you'll also have the opportunity of betting on a total of 243 different ways to win, which is a massive number. I found this to be quite an interesting feature of the slot myself, as obviously, the more ways to win there are, the stronger your chances are in theory.
The symbols within the game start out with the lower-paying additions, which are the playing card suits. These are the red hearts, green diamonds, purple spades and blue clubs. After these, you'll find a few additional symbols which tie into the overall theme more. They include the Chinese vase filled with gold coins, the female companion who you're desperate to save and of course, the warrior himself, who is the one that will do all of the fighting for you. In order to form wins, you simply need to bring three or more of the same symbol into view in a winning way.
Bonus Features
There are one or two special features built into the Warriors Quest game, which do add to its overall appeal. I have to say that my favourite is the free spins function, which activates once you spin three or more of the scattered bonus symbols into view. Once free spins begins, you're pretty much able to rack up some larger wins without fear of your own balance decreasing every time a spin takes place.
Additionally, you'll find that re-spins are present within the game, and these take place during both the base gameplay round and while free spins are in operation, too. Therefore, it's just extra incentive for you to keep spinning and hopefully forming wins. Multipliers will also apply themselves to wins while you're playing, with up to 10x the amount being awarded as you continue on.
Warriors Quest Slots RTP
I found Warriors Quest to pay out fairly frequently to me, so I was genuinely quite surprised to find that its RTP rate stands at 95.4%. I thought it would be a couple of percent higher, if I'm honest. Maybe the result will be different when you play it, but if I'm able to gain wins from every two or three spins on a slot on average, I'm generally quite happy. Warriors Quest provided that to me most of the time, so take that how you will.
Conclusion
As I mentioned, I tend to like games that incorporate this theme into them. So, did Warriors Quest stand up to others that I have played? In some areas, yes. The graphics and overall design of the game are very nice, while the inclusion of free spins and re-spins will always be appreciated. I personally do enjoy slots that feature an extra bonus game alongside free spins to be triggered, although I can't ask for that in all warrior slots. Yet, Warriors Quest did appeal to me on many levels, so I'd recommend it to those who aren't afraid of the 95.4% RTP rate.
full list of NetGaming games