Best Casino To Play This Slot for Real Money
This game is Unavailable Because:
This Game is not available to Players from your Location

OR

This Game has not been Released yet

OR

This Game is under Maintenance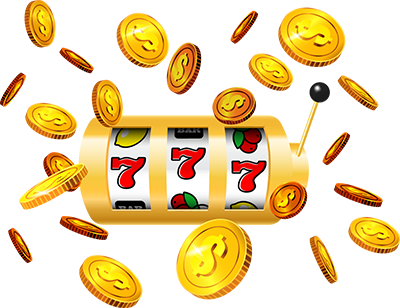 Choose from over 3000 Playable Slot games to play
Play for FREE or Real Money using exclusive sign up bonus from us
Casino Rooms are Licensed, Regulated and Verified by us
Best Casinos to Play Empire of Riches for Real Money :
When I first looked at the title of this online slot game from Dragon Gaming, I couldn't really what theme it would have involved in it. Of course, it explains a little bit about what it's about, but I was quite nicely surprised to find that it has the Eastern Asian theme merged with the discovery of a lost empire filled with treasures and riches. That's a fulfilling theme overall, and the developer really presents it in a great way with Empire of Riches. It's also why I was quite happy to start spinning the slot's reels. Did it live up to the expectations that I had for it? Well, let's take a look at what it contains.
Main Game and Paytable
Once you load Empire of Riches up, you're going to find that there's a standard video slot layout on display. This is made up of five reels altogether, which are joined by three rows. So, if nothing else, then the overall interface should look somewhat familiar to those frequent slot players. At the same time, Dragon Gaming has inserted a set of 27 pay lines into the game for you to bet on, too. These lines have all been fixed in position, meaning that you're not able to adjust the active number of them per spin.
What I did enjoy though, was the fact that the bet itself is fully customisable with the relevant arrow buttons at the bottom of the website. There's also the addition of an autoplay button for you to use as you wish. That's not something that I frequently take advantage of in any slot game, if I'm honest. Yet, it's nice to know that it's there for those gamers who do enjoy having the ability to set the reels off spinning however many times at the same bet level. They don't have to keep pressing the Spin button that way.
As far as the theme of Empire of Riches is concerned, Dragon Gaming executes this on a very high level, incorporating some amazing graphics and animations into the slot. This extends from the overall layout and background through to the symbols that are present on its reels. So, if nothing else, you'll have a visually stunning online slot to access with this one.
Bonus Features
It's common for online slots today to also incorporate special features for you to activate and enjoy. Empire of Riches is no different to this, and while the main game is entertaining enough within itself, it's always great to access a bonus feature as well. Simply continue spinning the game's reels and you may find yourself on the receiving end of one of these. You never know, they may just lead you to your own empire of riches.
Empire of Riches Slots RTP
The game comes with an RTP rate of 95.4%, which for me is slightly lower than I would usually like. That being said, I didn't particularly experience a lower-than-average pay-out rate during my spins. With a medium volatility level being in effect, I actually found Empire of Riches to be quite the fruitful online slot, if I'm honest.
Conclusion
On the whole, this game comes together with some impressive features and functions. Dragon Gaming has definitely crafted something special with Empire of Riches, and that much was clear to me from the impressive graphics that you're able to see from the very first moment. I like the gameplay, the imagery and the animations, and I can honestly say that I would recommend it to any slot player.
full list of DragonGaming games