Best Casino To Play This Slot for Real Money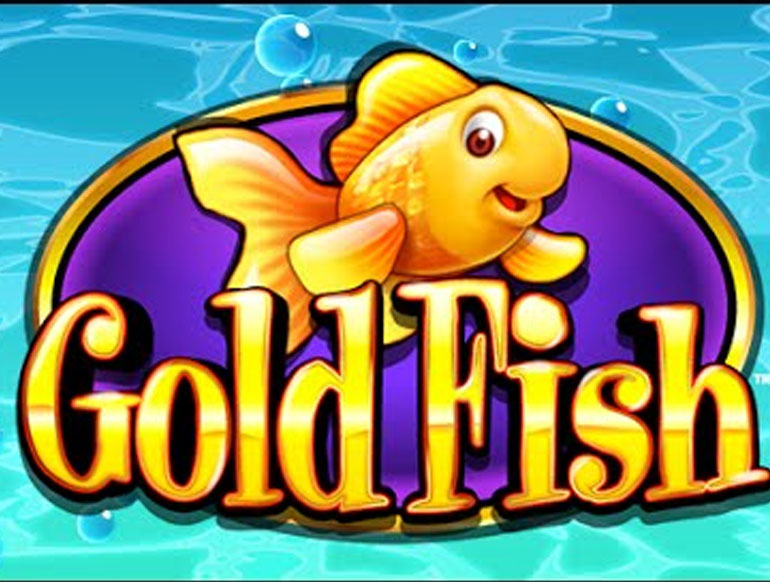 Rotate your device to start Play
Best Casinos to Play Goldfish Slot for Real Money :
This is a brilliant slot for those playing WMS slots. It's quite a classic 5 reel slot these days however it comes jam packed with bonuses.
There are wilds and scatters, not to mention a whole array of reel symbols and fun to play randomly triggered features. The game has funky background music and plenty of playability. The fish food bonus is a simple picking game however the randomly awarded fish bonus gives you 5 additional features the slot could award to you.
The Goldfish free spins are by far the best feature on the slot and these free spins can pay some really big money. There are also picking games and a swapping game.
There are adjustable wagers and should you be looking for a simple slot game to play, then this is the one for you. This game has proven to be so popular over the years that there are also 2 sequel slots, each offering the random fish feature, but coming with more advanced features, enhanced graphics and one of them is also an always slot.
WMS really did pull out all the stops when they came up with the Goldfish slot and it's certainly paid off for this series of slots is one of the most played on the Las Vegas casino strip. You'll find them in any WMS approved casino, which are nearly all of them so do be sure to find a casino that offers this epic game.
Playing the Goldfish Slot
We love the way that the Goldfish Slot has been designed, and if you are ever in land based casino then you really should spend some time tracking down this slot and give it some serious amount of play time, for its bonus games and bonus features do trigger very frequently!
To give you an idea of just how much fun, entertainment and excitement you are going to have if you do decide to play the Goldfish slot machine then please do watch the above video which will show you just how very large the winning payouts can be when everything falls into place when you are playing it, and even playing it for very low stake amounts can return some very large winning payouts!
Frequently Asked Goldfish Slot Questions
We really do think that as soon as you have managed to track down the Goldfish slot machine in any Las Vegas casino you are going to have an absolute ball playing that slot machine thanks to its huge array of different bonus games and bonus features. If you do have any questions in regards to how this slot machine has been designed you may just find them answered for you below, so keep on reading for more details of what it has to offer you!

Is the Payout Percentage of the Goldfish Slot High?
You will rarely find a land based casino that is going to let you know just how high or how low the payout percentages are on their available slot machines found on their gaming floors however you could always ask one of the slot attendants if they know how high the RTP has been set on the Goldfish Slot if you want to play it.
Can I play the Goldfish Slot for low stakes?
You will find that the Goldfish Slot is going to be available to play at all land based casinos with coin value settings that go down to as low as one cent or one penny, however a set number of coins will be required to be wagered before you can spin its  five video reels!
Where Can I Play the Goldfish Slot in Las Vegas?
If you would like to play the Goldfish slot for real money in a land based casino when you are visiting Las Vegas, then there are of course lots of casinos that do have this slot game on offer.
The Linq Casino
would be a great venue in which to play this slot and that casino is located at 3535 Las Vegas Boulevard South. This casino for reference is owned by Caesars Entertainment .
Remember, that by playing this slot for real money you will earn comp points if you join up to the casino comp club, and if you do make sure you always insert your card into the comp card slot so your comp points will be added to you comp club account.
Is the Goldfish Slot a high variance slot is it?
You will often hear about some slot games that payout a lot from slot players you know and you will also hear tales about slot games that your friends or family members have played which no matter how hard they tried would never pay anything out of significance to those players.
Therefore you are much more likely to want to play a slot that does award lots of winning payouts, however one thing that we would like to point out to you is that the Goldfish slot game is a quite high variance slot machine and as such you may be best advised to play it for low stake amounts as it can go for many spins when nothing of significance spins in value wise!
Who Designed the Goldfish Slot?
When you do decide to play the Goldfish slot you are going to find it a great slot to play, however keep in mind that the company that designed and launched the Goldfish slot is
WMS
which is owned by Scientific Games Corporation and as such you are going to find it comes with lots of settings in regards to not only the stake levels that you can play it for but also audio settings too, so make sure you play this slot with the volume set as loud as you can do to enhance your gaming session!