Best Casino To Play This Slot for Real Money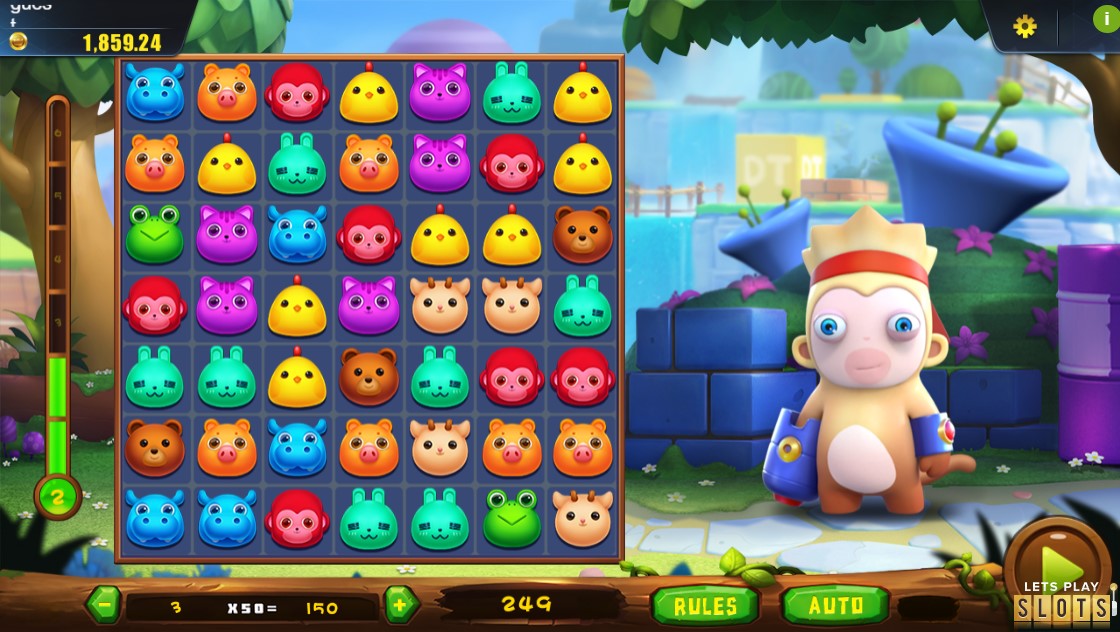 Rotate your device to start Play
Best Casinos to Play Monster Pop for Real Money :
Dream Tech may have just created something that is likely unstoppable as a slot game when it comes to Monster Pop. I can say myself that I'm always on the lookout for games that deviate from the norm. That's why when I first spotted Monster Pop, I knew that I had to try it out. And lo and behold, my choice to do so wasn't misguided. This game has quirkiness, entertainment value, intriguing inbuilt features and more.
Main Game and Paytable
Playing this game will introduce you to a setup that consists of seven reels and seven rows…sort of. You see, every time you hit the "Play" button, these reels don't spin. Instead, the little creature stood to the right of the reels fires a laser and blasts the entirety of the symbols away, allowing for new ones to show up. This is also why there aren't any paylines in the game. Instead, wins are formed when clusters of three or more of the same symbol appear alongside one another. Your bet is changeable between €0.01 and €12 x 50, meaning that the maximum wager stands at €600 per spin.
The visuals in this game are some of the very finest I've seen, with imagery throughout the game that makes you smile. Symbols on the reels come in the form of different animals, with the rabbit and hippo able to multiply your stake by 1x. The chicken comes next, followed by the mouse and the pig. The frog can multiply your stake by 4x, while the cat offers a maximum of a 5x pay-out. There's also the monkey and finally, the bear, which provides a maximum reward of 7x your bet.
Also included on the reels is a wild symbol, which is present in the form of the letter 'W'. This can replace all other symbols to help you with forming winning clusters.
Bonus Features
My favourite part of Monster Pop is the fact that after every winning cluster that you form, the symbols within explode and fill up a meter on the left-hand side of the reels. This leaves space for new icons to drop into and potentially create more wins. If you keep forming wins, this reoccurs up to six times over. Furthermore, if there are five or six identical symbols in a winning cluster, a special elimination effect takes place. A single row or column will be entirely eliminated in one go for you!
To add to this elimination effect, there's a secondary one of these in the game too. If seven of the same symbol occur in a win, then all other locations with the same symbol on the reels will also be eliminated instantly and automatically.
Finally, one other thing to make mention of, is if you manage to create six continuous eliminations and fill up the meter on the left-hand side of the reels, you'll be given eight free spins as a reward for such. You can also re-trigger this feature round while the free spins function is in play.
Conclusion
I happen to love playing the Monster Pop slot game from Dream Tech. It's exceptionally fun, with quirky animations taking place throughout and the inbuilt elimination features making it all the more enjoyable. Of course, I can't not mention the inclusion of stellar graphics as well, while the free spins round provides it with that extra perk for you to play through.
full list of Dream Tech games