Best Casino To Play This Slot for Real Money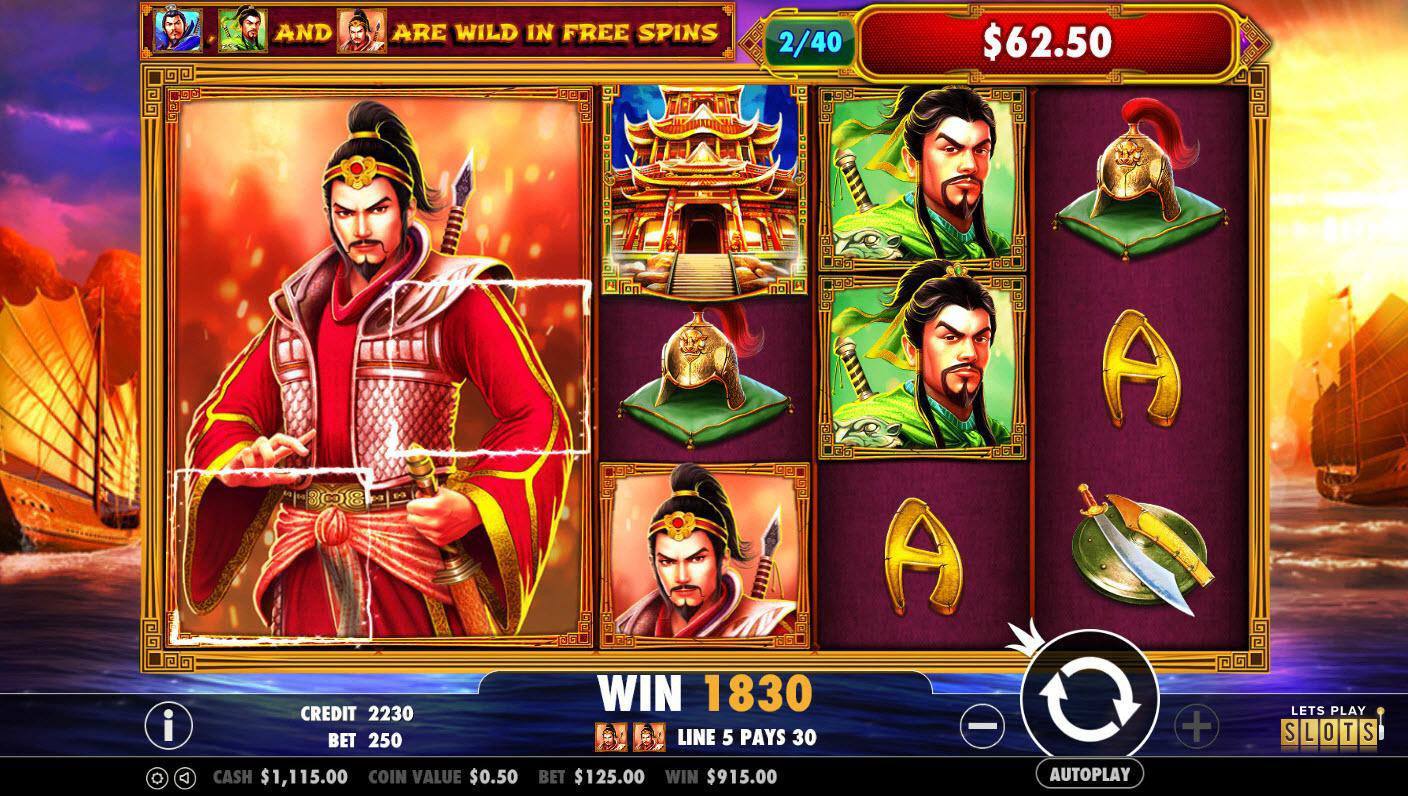 Rotate your device to start Play
Best Casinos to Play 3 Kingdoms: Battle of Red Cliffs for Real Money :
The game is played on a standard 5×3 board with 25 fixed paylines and a theoretical return to player (RTP) of 96.50%. While it may seem it's just another standard slot game it is not – it has powerful bonus features that really stand out. I enjoyed both the free spins game and the Spoils of War cashback with a multiplier. Variance seems to be medium and the game is easy to play. However, the RTP is configurable by the casino and it's even possible to play this game on a 95% RTP setting, so it's best to check first which version are you playing.
The three Warlord symbols are the main ones in the game, and they are ancient Chinese warriors  Liu Bei, Sun Quan and Cao Cao that appear on your reels as you witness one of the best-known battles in Chinese history, the Battle of Red Cliffs. Whenever those three generals clash on your board you'll win 1 point towards the cashback.
Main game and paytable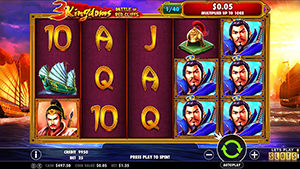 This game uses twelve symbols in the paytable, and I felt the paytable overall is a bit skinny as most of those ten symbols don't pay much, not only the five low-value card symbols. It's actually only the three Warlord symbols that have a significance in this game, both when it comes to gameplay and to making money, and all other symbols can be just as well ignored. Fortunately, these three Warlords are very visible on the reels, and are also a very common sight.
Bonus features
Whenever all three Warlords land on your reels at the same time, you win 1 point towards the progressive jackpot which is called the Spoils of War and is essentially a cashback. You need to collect 40 points to win the progressive jackpot which starts at 0 when you start playing and increases by 2% of every bet you make. In my case it took about 500 spins to win the Spoils of War and the prize was 80x my bet: 10x from the Spoils of War progressive jackpot, with an x8 multiplier. After you win the Spoils of War, you get to pick an envelope which hides the win multipliers of 2x, 4x, 6x, 8x, 10x, 20x, 50x and even incredible 100x!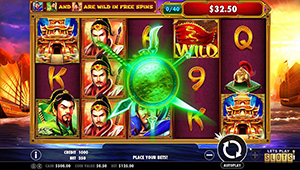 There's a free spins bonus round with three variations, one for each Warlord. When you land three Scatters on reels 1, 3 and 5 the bonus round will be triggered and you'll choose one of three options. Vanity is a free spins game with 20 free spins during which Red Warlord will be Wild on reels 2, 3, 4 and 5. Intrigue will give only 10 free spins but you'll have two Wild Warlords. All out War only grants 5 free spins but all three Warlords will be Wild. Free spins game can be re-triggered with more Scatters. What's great about being able to choose a version of the free spins game to play is that you will soon figure out which of the three pays best and can then use that one for the remainder of the session, effectively increasing the RTP of the game. Three versions are basically three variance settings, and All out War has the highest potential of issuing a huge win and also has the highest variance as there are only five free spins.
Conclusion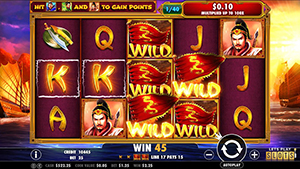 3 Kingdoms: Battle of Red Cliffs is a fun slot game that's done well and that can deliver a huge prize with the Spoils of War feature which is guaranteed to be awarded during a playing session of a certain length, and the win multiplier can then make the win incredible. The free spins game can be very rewarding as well so I really liked this title and I think money can be made on it. Excellent game by Pragmatic Play, and it will appeal to both modern slot game players and to classic slot game fans.
full list of Pragmatic Play games