Best Casino To Play This Slot for Real Money
This game is Unavailable Because:
This Game is not available to Players from your Location

OR

This Game has not been Released yet

OR

This Game is under Maintenance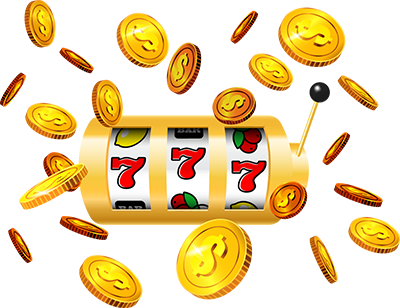 Choose from over 3000 Playable Slot games to play
Play for FREE or Real Money using exclusive sign up bonus from us
Casino Rooms are Licensed, Regulated and Verified by us
Best Casinos to Play Cats Slot for Real Money :
The Cats slot is one of the more classic 5 reel slots. The game offers a simple yet fun way of playing and plenty of reel symbols of Big Cats. The game is fairly cheap to play and has adjustable paylines meaning you can play for as little as 1c a spin.
The jackpot is modest, though it does pay out quite often. You'll also find wilds, scatters on reels 2, 3 and 4 and split symbols, meaning you could win a 10 symbol win!
If a wild spins into a winning combination of any of the cats, it will count as 2 of those symbols giving you even more chance of winning.
Keep a look out for the paw symbols, for these are the scatters and there are two types, a single and a double. Spinning in 5 paws awards 5 free games, while spinning 6 in awards 10 free games.  There are 20 win lines and the maximum bet for this slot is $2 dollars making it an affordable game for anyone to play.
The bonus doesn't come in that often, however, when it does, it plays very well. In all we think you'll love playing this gem of a classic video slot, and if you're a fan of higher variance gaming, this will be right up your street.
So if you're looking for a new game to play that offers you a bit of everything, then be sure to hunt down Cats, we know you won't regret it!
Playing the Cats Slot
Once you have triggered the bonus game playing the Cats Slot then you will be awarded with a set of free spins which will begin to play off immediately, and to give you some ideas in regards to just how volatile that bonus free spins featured round can be below you will find a video of that bonus game being played off!
There can be some very high valued winning payouts awarded to you when you are playing off the Cats slot game bonus game, however do keep in mind that the more pay lines you have in play on the triggering base game spin then the more paylines you will have in play via the bonus game and the more chances of winning you will have too!
Frequently Asked Cats Slot Questions
As you may never have played the Cats Slot machine before but you may be thinking of doing so, then to help you get a very good understanding of how it has been designed below we are going to be answering a range do different questions, and you will of course find the answers to each of those questions below too. Have a good look through these frequently asked questions and then do track down and play this slot!
Are the Pay lines on the Cats Slot Configurable?
We just know that no matter what your bankroll is you are going to be able to set the Cats Slot to play for your chosen stake amounts, as you are going to have the ability of choosing just how many of its pay lines you do send into live play on each base game spin you play off and you will also be able to adjust the number of coins that you wager one each of those base game spins you play off too.
Who Designed the Cats Slot?
When you do decide to play the Cats slot you are going to find it a great slot to play, however keep in mind that the company that designed and launched the Cats slot is
International Game Technology
and as such you are going to find it comes with lots of settings in regards to not only the stake levels that you can play it for but also audio settings too, so make sure you play this slot with the volume set as loud as you can do to enhance your gaming session!
Where Can I Play the Cats Slot In Las Vegas?
If you would like to play the Cats slot for real money in a land based casino when you are visiting Las Vegas, then there are of course lots of casinos that do have this slot game on offer.
The SLS Casino
would be a great venue in which to play this slot and that casino is located at 2535 Las Vegas Boulevard South. This casino for reference is owned by SBE Entertainment Group.
Remember, that by playing this slot for real money you will earn comp points if you join up to the casino comp club, and if you do make sure you always insert your card into the comp card slot so your comp points will be added to you comp club account.
Does the Cats Slot Have Split Symbols?
You will find that each of the Cat related reel symbols in play on all of the reels of this slot game and some of the scatter symbols too are what are known as split reel symbols, and as such whenever they spun in they do not count as one single symbol they count as two symbols. The pay table of the Cats slot has been fully adjusted to take into account the fact that you could spin in a ten of a kind reel symbols forming winning combination!
How do I adjust the volume on the Cats Slot?
One way that you are going to get lots of additional entertainment and excitement out of playing the Cats Slot is to make sure that when you do send each spin into live play you have the volume settings set nice and high. You will find an options button displayed on the slot and when you tap it you will then be able to adjust the volume settings to ones that you wish to have in play for the duration of your slot playing session on this slot!