Best Casino To Play This Slot for Real Money
This game is Unavailable Because:
This Game is not available to Players from your Location

OR

This Game has not been Released yet

OR

This Game is under Maintenance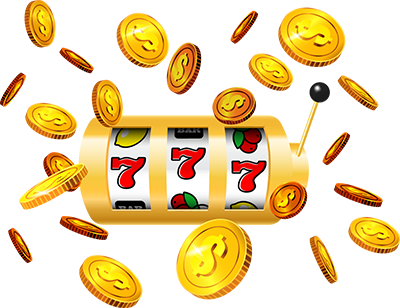 Choose from over 3000 Playable Slot games to play
Play for FREE or Real Money using exclusive sign up bonus from us
Casino Rooms are Licensed, Regulated and Verified by us
Best Casinos to Play Super Monopoly Slot for Real Money :
Super Monopoly Money is a fantastic slot to play when it's in the mood. The game has plenty of features including a monopoly money round. You'll be hard pressed to find a slot like this anywhere and we think that it is possibly one of the best Monopoly themed slots out there.
The game plays out like every other type of slot, however, there is the chance of collecting monopoly money, which enables you to spin the wheel, for a fee, however, the mini game has additional features, including a chance and community chest bonus, and you could get up to 100x the value of your entrance to the wheel!
The game has been very well thought out and thanks to the clear and concise pay table you'll be able to know exactly what is going on, so if you have never actually played this slot machine then a simple tap onto the pay table button will allow you to scroll through its pay table to see what you can win to trigger via its bonus games!
If you're ever able to sit down to this slot, make sure you do, we doubt you'll regret it.
Because of the way this game is designed, you'll find plenty of fun ways to win there are also free spins, wilds, scatters and a wild feature on the middle reel.
The game has multiple wager options, and as such you can adjust them to suit your playing budget and style. However, for this game we recommend that you play for as much as you can afford, for the game gets pretty interesting at higher wagers, especially when the wheel feature is triggered. 100x $100 is certainly going to be a welcome prize!
Playing the Super Monopoly Slot
You may have to join a queue if you do want to spend some time playing the new Super Monopoly Slot, for when this slot game is available in any land based casino venue you are visiting there will often be a queue of other players stood there itching to give it some play time!
However, when you do manage to sit down and play it then you are going to be playing one of the most exciting and very entertaining slot games, and above you can watch another player giving it their best shot and you will also see that player trigger some to the bonus games this slot does award quite frequently too!
Frequently Asked Super Monopoly Slot Questions
If you enjoyed playing the board game Monopoly at any time in the past then we just know as soon as you get stuck into playing the Super Monopoly slot you will have a very enjoyable time for there are a lot of similarities between the board game and this slot machine.
To help everyone get to grips with the unique way this slot game has been designed in addition to the above review below are several frequently asked questions about this slot machine game!

Where Can I Play the Super Monopoly Slot in Las Vegas?
If you would like to play the Super Monopoly slot for real money in a land based casino when you are visiting Las Vegas, then there are of course lots of casinos that do have this slot game on offer.
The Flamingo Casino
would be a great venue in which to play this slot and that casino is located at 3555 Las Vegas Boulevard South. This casino for reference is owned by Caesars Entertainment.
Remember, that by playing this slot for real money you will earn comp points if you join up to the casino comp club, and if you do make sure you always insert your card into the comp card slot so your comp points will be added to you comp club account.
Is the new Super Monopoly Slot a configurable game?
You will be able to play around fully with the coin and stake levels whenever you choose to play the Super Monopoly Slot, however also keep in mind this is also a slot game that will allow you to alter and adjust the volume settings to suit your own personal playing preferences too!
Are there are playing tips for the Super Monopoly Slot?
Just keep playing the Super Monopoly Slot whenever you can do is the best tip we can pass onto you for playing the, for it is a completely random slot so the more you play it the more chance you will then get of winning its jackpot or at the least triggering what may just turn out to be a high paying bonus feature round!
Which bonus games are best on the Super Monopoly Slot?
All of the bonus game can bonus features that can and will eventually be triggered and awarded to you whenever you play the Super Monopoly Slot machine is Las Vegas could turn out to be very high paying ones, and as such try and play this slot for long periods of time for that way you are much more likely to trigger all of those many different types of potentially very high paying bonus games and bonus features!
Who Designed the Super Monopoly Slot?
When you do decide to play the Super Monopoly slot you are going to find it a great slot to play, however keep in mind that the company that designed and launched the Super Monopoly slot is
International Game Technology
and as such you are going to find it comes with lots of settings in regards to not only the stake levels that you can play it for but also audio settings too, so make sure you play this slot with the volume set as loud as you can do to enhance your gaming session!