Best Casino To Play This Slot for Real Money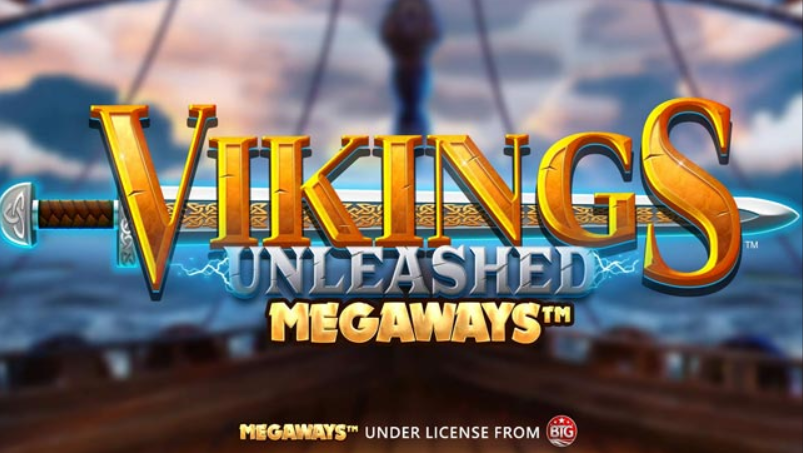 Rotate your device to start Play
Best Casinos to Play Vikings Unleashed Megaways for Real Money :
I have played this game as soon as it came out in December 2018 and still play it often because I enjoy the innovative gameplay. You never know if the next spin will bring you many Megaways and a long streak of re-spins, so every spin is fun. Let's have a closer look at how this game plays.
Main game and paytable
The main thing about Vikings Unleashed Megaways slot is the reel setup, which then dictates the flow of the rest of the game. There are six reels, and each of them can have from two to seven symbols, which will then determine the number of Megaways for your spin. Most of the time it will be between 1200 and 4000, and the maximum possible number of Megaways is 117,649. There's a special section of four symbols above the reels, and these symbols react with the ones on the board to form wins.
Every time you land a win, all the winning symbols will disappear and will be replaced by new ones that fall from above, effectively giving you a re-spin. Of course, the paytable will be skinny as a result of this game mechanics, and wins are negligible not only in case of six card symbols but also in case of four main symbols. You just can't get a big win in this game, not even with a win multiplier that goes above x10 during the free spins game. The only way to win big is to land six-of-a-kind at a time when you have a big win multiplier.
Bonus features
You don't have to wait for the free spins feature to get triggered, you can simply buy them, and you got four options. In all four cases the win multiplier starts at x1, and you'll be paying 25x, 50x, 75x or 100x your bet for 5, 8, 10 or 12 free spins respectively. Before the feature begins you will also be able to Gamble your way to more free spins or a better multiplier, up to 27 free spins with a x10 win multiplier, but pay attention, if you lose the Gamble you are also kicked out of the feature and your money is lost. Each of the four options has its own expected RTP, and it's the highest for 12 free spins, 96.91%, which is more than the RTP for the entire game, which is 96.50%.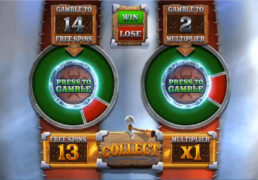 Even with more than 15 free spins and a win multiplier that reaches x12 or more, it's unlikely you'll get your money back when paying for free spins. You need a lot of luck with big wins when the multiplier is big in order to make a profit, and to get that multiplier you need to be landing a lot of wins, in a game that doesn't pay that often. Variance is really high because the board looks different on every spin. It's usually a good choice to pay for free spins when the game is giving you that option, but in Vikings Unleashed Megaways that might not be the case despite what the RTP says.
It's better to wait for those four Scatters that are needed to trigger the free spins game with 12 free spins, and every extra Scatter adds +5 free spins to your game. Free spins can be re-triggered during the game, but this is very rare.
Conclusion
Vikings Unleashed Megaways is a tricky slot game, as it looks great at first but then you realize the game is giving minimal wins most of the time. It's really difficult to make this slot game pay, and you'll need a lot of patience and an optimal strategy in order to make a profit here. Theoretical payout is good enough but this game should be played by experienced players who know how to handle this type of a slot game. All winning strategies will revolve around trying to get as many free spins as possible with a large starting win multiplier. With a small number of free spins and a low starting win multiplier the game just doesn't pay, but with lots of free spins and a good win multiplier it can start paying huge amounts. Or at least that's what we'd expect.
full list of Blueprint Gaming games