Best Casino To Play This Slot for Real Money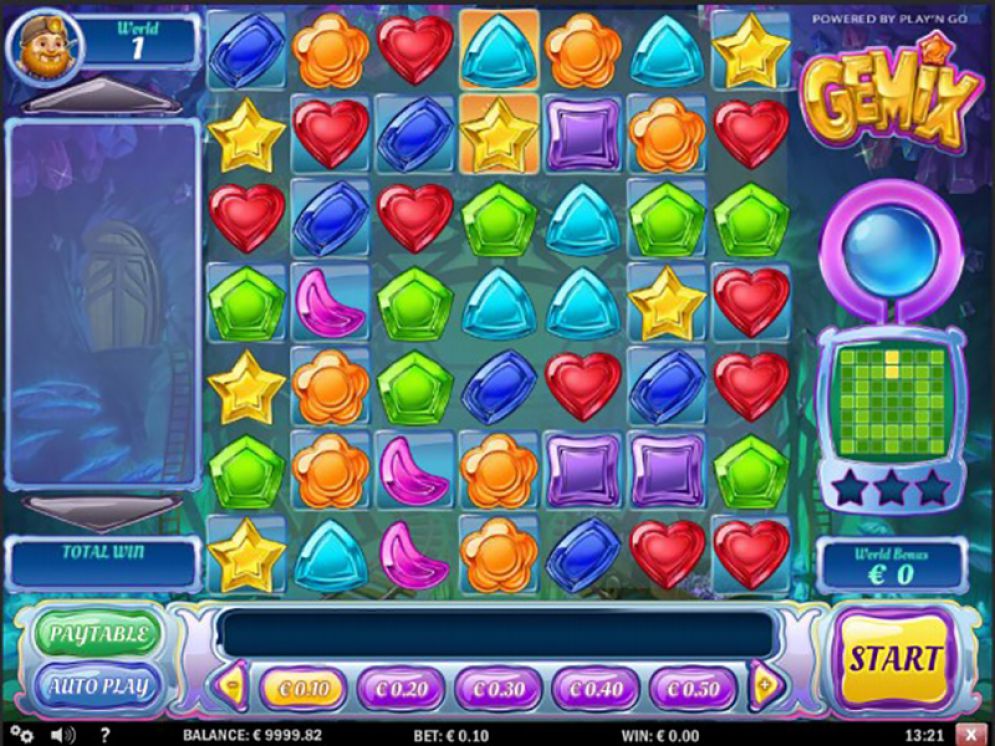 Rotate your device to start Play
Best Casinos to Play Gemix for Real Money :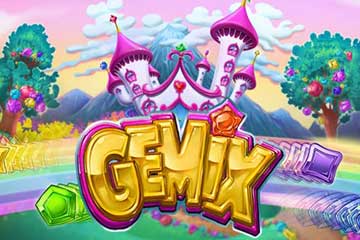 Let me give you my honest opinion on Gemix, an innovative slot that's a bit challenging at first but can offer hours of enjoyment. I keep playing this game for fun because it has levels you must clear, and that's really something that keeps you glued to this game. Gemix is essentially a falling blocks game with re-spins after a winning cluster is formed, and you also got multipliers, transforming symbols, sticky wilds, levels, worlds, unique wilds for every world and a whole lot more.
Theoretical return to player (RTP) is 96.75%, which is excellent, and that means this game is worth playing often. We may assume that the RTP gets a bit better with each new level and each new world, as you unlock better features. Variance is low to medium, as it's almost impossible to get a single big win in Gemix, yet for most of your playing session your balance won't go negative, at least not too much. You pay from €0.50 to €100 for one spin.
Main game and paytable
The game is played on a huge 7×7 board, and you'll see eight different Gems land on that board. The way you get wins is by forming clusters, and any horizontally or vertically adjacent symbol can be part of the same cluster. It takes a minimum of five of the same Gem to form a winning cluster. After a cluster is formed, it will explode and disappear, the blocks that were above will fall down, and then new blocks will fall to fill the void. Of course, new clusters can then form, and this can go on and on. Your ultimate goal is to have a total of 20 symbols explode in the same spin. That fills up the Crystal Charge Meter, and you'll win one of four features.
Graphics are excellent, and the 7×7 board is impressive, all falling blocks fans will enjoy it a lot. The paytable isn't very good, it's actually quite skinny, so you have to constantly get big winning clusters just to stay in the game. But you do get these often so it's fine. The big board with only eight symbols and no special symbols generates winning clusters on a regular basis, and often you'll reach that goal of getting 20 symbols explode in a single spin.
Bonus features
The four features you'll win after filling up the Crystal Charge Meter with 20 symbols are chosen randomly. Nova Blast will make a portion of the board explode, and Crystal Warp, Chain Lightning and Light Beam will transform the symbols on the board in various ways. If you end up collecting a total of 40 symbols, you'll get a x3 multiplier called the Super Charge.
Gemix is a game which has Worlds and Levels, and each has unique features. For example, you can get Sticky Wilds, and you advance through these Levels to reveal new prizes and features by clearing the pattern that is assigned to you at the start of each level. There will be a pattern on the board, and you need to have at least one symbol explode on each position of the pattern. When you manage to do that, you have successfully cleared the level. This kind of gameplay makes Gemix incredibly interesting, it's a progressive game in which you are always looking forward to the next level.
Conclusion
Gemix is a special game, and it's one of the better falling blocks games as it takes a well-known game mechanics and then adds worlds and levels to it. If you enjoy falling blocks games like I do, you'll love Gemix. There's always a new pattern to clear and a new level and a new world to look forward to.
full list of Play'n GO games