Best Casino To Play This Slot for Real Money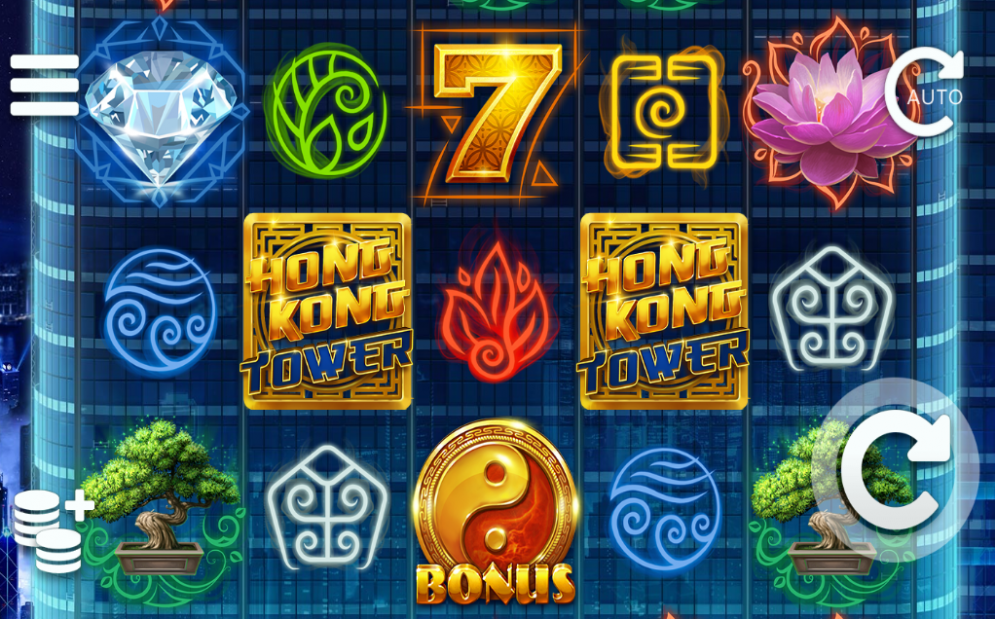 Rotate your device to start Play
Best Casinos to Play Hong Kong Tower for Real Money :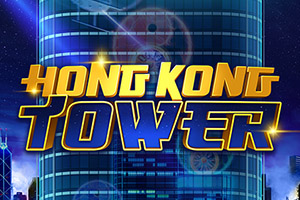 Hong Kong Tower is one of the games I play often, so let me explain why and give you an honest review of this Elk Studios slot machine. The game is a bit out of the ordinary as it has paylines different than most slots, and a bonus round different than most slots. It all combined into a modern innovative release with futuristic graphics. The game is very beautiful, just like most Elk Studios slots, and the symbols look awesome. They're highly detailed and will look great on mobile devices as well. Thumbs up for this surreal theme.
Main game and paytable
Hong Kong Tower is played on a 5×3 board, which is what all players will be familiar with, but there are 99 paylines, which is rarely seen. It's a variant of the 243 ways to win, with more than half of the paylines removed, but you don't feel it, the game pays well and pays often. Theoretical return to player (RTP) is 96.30% and that's all that matters, this is a solid game. Variance is medium to high as the only way you'll get that big win is in the third level of the bonus game, which you won't reach every time you play the bonus round.
There are nine symbols in the paytable, and you'll only care about the four best ones as the five card symbols are almost worthless. Two medium-paying symbols are Tree and Flower, and these are your standard symbols with decent pays, and Seven and Diamond are very powerful and can get you a big win without any extra features needed. They pay 1500 and 1000 coins for five-of-a-kind respectively, while Flower and Tree pay 500 and 200 coins. Even a three-of-a-kind win of the top three symbols will pay well – 250, 200 and 150 coins, so this game is very easy to play as you don't need to wait for a long time to get a decent win, even if the huge win will often be elusive.
Bonus features
Hong Kong Tower doesn't have a free spins game, and instead you get Wheels of the Sky. You'll get to spin the three bonus wheels to get a cash prize, and it will be triggered when you land at least three Scatters.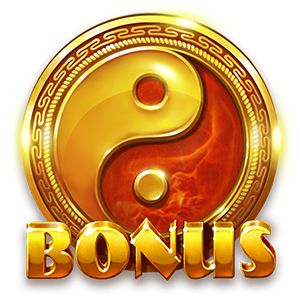 The game is very fun to play as you start with the first reel, and must get the Level Up section to advance to the next one, while landing on an empty section loses a life and everything else are cash prizes. You can spin this wheel up to five times. If you triggered the bonus round with four Scatters you'll get one extra life, and if you triggered the bonus round with five Scatters you'll get two extra lives and your chances of reaching the third wheel will increase greatly. On the first wheel the maximum single cash prize is 2000 coins, this increases to 10,000 coins on the second wheel, and the third one has 25,000 coins. If you do manage to reach the third wheel you'll get a lot of cash, and this is a better game than most free spins games.
There is another way to trigger this feature, and that is if you land a Mystery Symbol in the main game and then you reveal it's a Bonus Scatter symbol. In that case it will count like you landed all five Scatters and you'll start the Wheels of the Sky bonus feature with two extra lives.
Conclusion
Hong Kong Tower is a fun game with modern graphics that combine several different themes, and some will like it while some will think it's too much. But behind that is a great slot game with good payout and a potentially extremely rewarding bonus game. The best part about this game is that the variance was done just right, it is a bit difficult to get that mega win but it's there, in the bonus game, and you'll be looking forward to it.
full list of ELK Studios games