Best Casino To Play This Slot for Real Money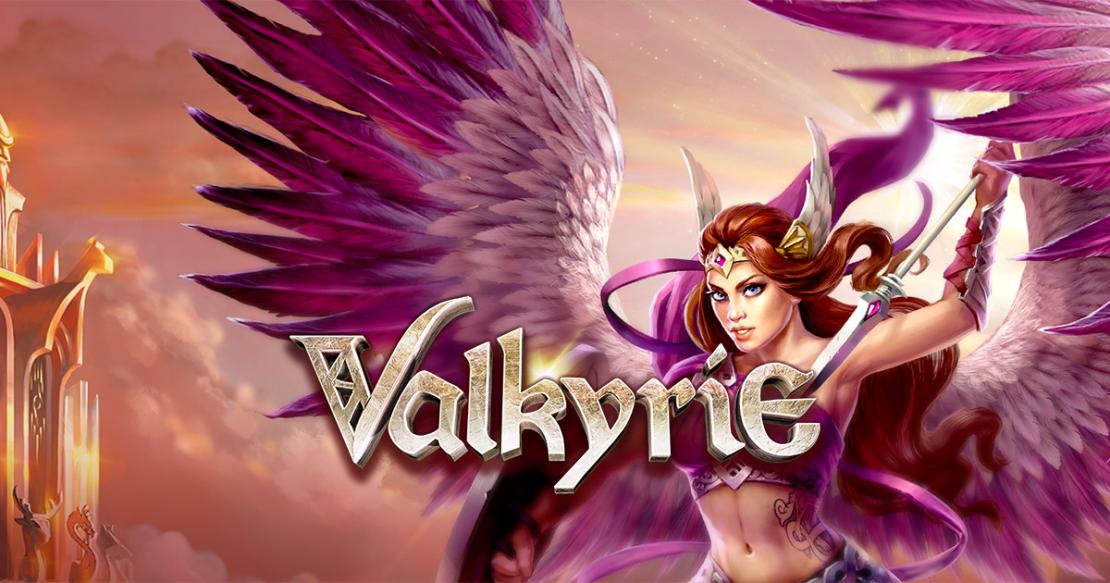 Rotate your device to start Play
Best Casinos to Play Valkyrie for Real Money :
Just like all other titles by this developer, Valkyrie features excellent high-resolution graphics. All the symbols are beautiful to look at and there's a lot of gold, and a lot of special symbols. The game is fun to play, and I've played it for a while when I was writing this review. Let's go through the pros and cons of this December 2018 title by ELK Studios.
Main game and paytable
The game is played on a 5×4 board, though it looks as if it's a square board as the symbols are narrow. There are 12 normal symbols in the game plus special symbols, and it all starts with the four card symbols which you don't want to see very often. They won't even give you your stake back, and neither will the four medium-win symbols, unless you land five-of-a-kind, in which case your prize will be 1.25x, 1.50x, 1.75x or 2.00x your bet. The four main symbols, surprisingly, don't go beyond this level either, and they pay from 2.50x to 4.00x your bet for five-of-a-kind, making this a balanced paytable that doesn't have a single powerful symbol.
All the big wins in this game will therefore come either from multiple winning paylines or from bonus features. Most of the time, the game either won't pay at all or will issue a win smaller than your bet. The fact that giant symbols can appear on your board helps with getting multiple winning paylines on the same spin, though most of the time they will amount to nothing. Valkyrie is a game that doesn't pay well unless bonus features are triggered, and the sooner you come to terms with this, less disappointed you will be by the main game.
Bonus features
When you land three, four or five Bonus symbols, you'll get one re-spin with one of three Valkyrie features randomly selected. The more Bonus symbols, the more potent the feature will be. The Sword of Destiny is a Wild that will expand to fill the entire reel it lands on. Shield of Chance is also a Wild, and these Wilds rain down on the spinning reels. Arrow of Fortune creates big symbols, 2×2, 2×3 or 3×3.
Free Spins Scatter appear on reels 2, 3 and 4, but if you land all three, Freya may randomly give you two more on reels 1 and 5 for a total of five Free Spins Scatters. For three Scatters, you'll get 5 free spins with at least one Valkyrie feature. For four Scatters, you'll get 7 free spins with at least 2 features, and for all five Scatters you'll get 10 free spins with at least 3 features. This is an excellent proposal, as even one re-spin with a Valkyrie feature can be very rewarding, and multiple free spins with multiple Valkyrie features can really pay big.
Conclusion
Valkyrie is a slot game that will appeal to a specific player profile that enjoys low variance paytables that don't have a powerful symbol, but instead all big wins come from bonus features. That's exactly how this game plays, and while the main game will be a constant source of disappointment and small wins, when it all comes together into a perfect storm you can really win big in Valkyrie, with the help of bonus features. The best thing that can happen is 10 free spins with 3 Valkyrie features, and this will definitely bring you a lot of money. This is a fun game to play, and a rewarding one, too – for the patient player. Theoretical return to player (RTP) is 96.30%, which further reinforces the opinion that this is a rewarding slot machine.
full list of ELK Studios games