Best Casino To Play This Slot for Real Money
This game is Unavailable Because:
This Game is not available to Players from your Location

OR

This Game has not been Released yet

OR

This Game is under Maintenance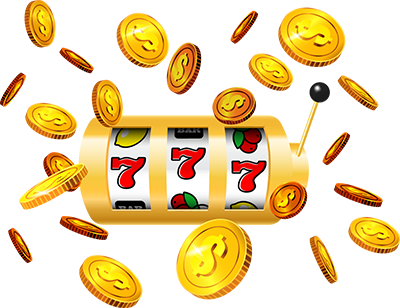 Choose from over 3000 Playable Slot games to play
Play for FREE or Real Money using exclusive sign up bonus from us
Casino Rooms are Licensed, Regulated and Verified by us
Best Casinos to Play Roulette for Real Money :
When it comes to roulette, I'm usually a bit of a "take it or leave it" player. There are times where I'll have a bit of a dabble and other times where I just don't have any sort of drive to place bets on it. Of course, there are plenty of people out there who love betting on roulette, which is why I decided to take the opportunity to check out Roulette by NetGaming as well. After all, it's often quite relevant to find out about an online game before you play it, which is what this review is here for. So, without further ado, let's see how things panned out with me playing Roulette.
Main Game and Paytable
I will be the first to congratulate NetGaming on the stunning job that the developer has done with the graphics incorporated into Roulette. The table and the wheel are both displayed beautifully, ensuring that not only do you get to experience a thrilling game, but everything is also visually appealing, too. The layout itself is quite standard for online roulette, with the table on one side where you'll place your bets and the wheel displayed on the other.
Proceeding on with gameplay, you'll find the various chips for placing wagers with at the bottom of the game screen. You can make single or group bets prior to the wheel being spun, and once you're satisfied with the bet or bets that you've placed, you can proceed with this. Click on the Spin button and the wheel will spin quickly, while the ball is also launched into it. This comes to a stop and wherever the ball has landed is the outcome of the round. Should you have made a winning bet, you'll receive a pay-out for that.
Bonus Features
Roulette by NetGaming, like many other variations of this table game, doesn't really include anything that could be considered as a bonus feature. You can make group bets, but this is something that is a standard of roulette gaming around the world. Therefore, while it utilises a nice setup and exciting graphics, the game can't really be considered to have anything that operates as a specific special aspect of it.
Roulette Game RTP
For the moment, Roulette has not had any sort of RTP percentage released for it by NetGaming. Slot games by the developer tend to incorporate RTP rates of anything up to 97%, although table games in general are usually higher in this area. So, potentially, the roulette game could feature a RTP rate of around 98% or 99% even.
Conclusion
Roulette is one of those games that adheres to a path taken by many other developers. It features great graphics and standard gameplay, and this isn't something to be scoffed at. NetGaming may have bolstered its slot games with special features, but there's nothing that can really be included in roulette to enhance it in this way. So, instead, the developer has chosen to enhance it with spectacular graphics and smooth gameplay. Am I a fan of roulette in general? Not really. Am I a fan of this particular version? I guess you could say so.
full list of NetGaming games