Best Casino To Play This Slot for Real Money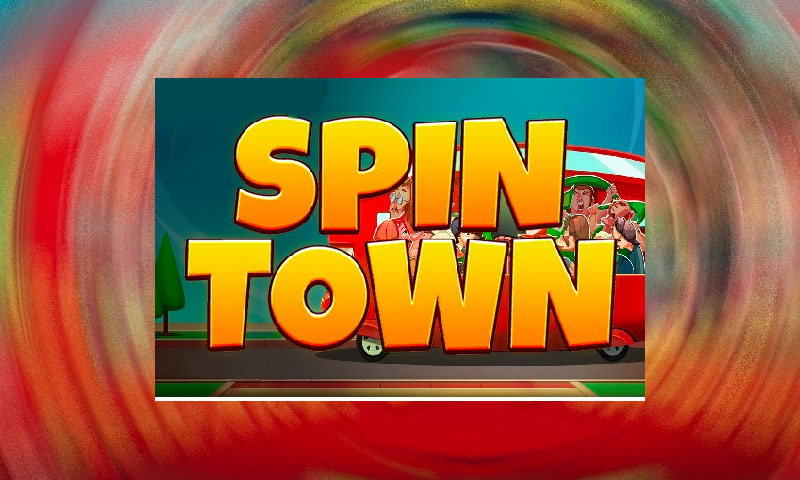 Rotate your device to start Play
Best Casinos to Play Spin Town for Real Money :
I immediately liked this game and played it for a few hours until I finally got to see the Wilds that I really wanted to see – more on that later. This game is just so much fun to play and you'll forget you're playing a slot game as the game itself is more fun than the money you win. The game is rewarding, too, so let's see what makes this slot game so great.
Main game and paytable
Spin Town slot is played on a 5×4 board that's in perspective, to make it look like it's a real life road. There are ten normal symbols that can land on the board, and five of those symbols are low-win card symbols and they pay from 20 to 60 coins for five-of-a-kind. The five high-win symbols pay up to 300 coins. There are 40 fixed paylines, and you pay from €0.20 to €40 to spin the reels.
Bonus features
The most important and the most interesting feature in this game are the Wild Pedestrians that are crossing the street. As long as the traffic light is red, they will gather on the left and the right side of the reels, and will only start crossing the road once the light turns green. Of course, at this point you'll have lots of Wilds on your reels at the same time, which will lead to large wins. Wilds will walk one step with each spin.
The senior citizens might randomly fall asleep while crossing the road, which means they'll remain in play longer. Two younger guys might do the opposite, and cross the road two steps at a time. When two Couple Wilds bump into each other on the road, they'll combine into a Wild Umbrella that will act as a Wild with a x2 win multiplier. The most famous people who ever crossed the road are here too – four guys who look an awful lot like the Beatles may cross the road up to 10 times! You'll need to land three Rock 'n' Roll symbols to see the Fab Four.
Three Guardsmen symbols will activate the 1×2 Mega Wilds which may cross the reels from either side. Three Kick Off symbols will activate Hooligan Wilds, and they move in closely packed groups. In total, there are 15 types of Wilds in this game!
Spin Town Slots RTP
This game features a decent theoretical return to player (RTP) of 96.23% and low variance, which means you can probably play this game for a long time without losing much, if you lose anything at all. Since the maximum win on a single winning payline is 300 coins, and there are 40 paylines, that means the maximum win for a full board win is 12,000 coins or 300x your bet. This little game packs a punch.
Conclusion
Spin Town is one of the most fun slots released in 2019 so far, and you'll probably enjoy the game long after you see each and every type of Wild Pedestrians cross the street, because these Wilds bring big wins. This is a title that must not be missed, so go ahead and play it for real money, and see if you can get those Beatles to cross the road!
full list of Red Tiger Gaming games