Best Casino To Play This Slot for Real Money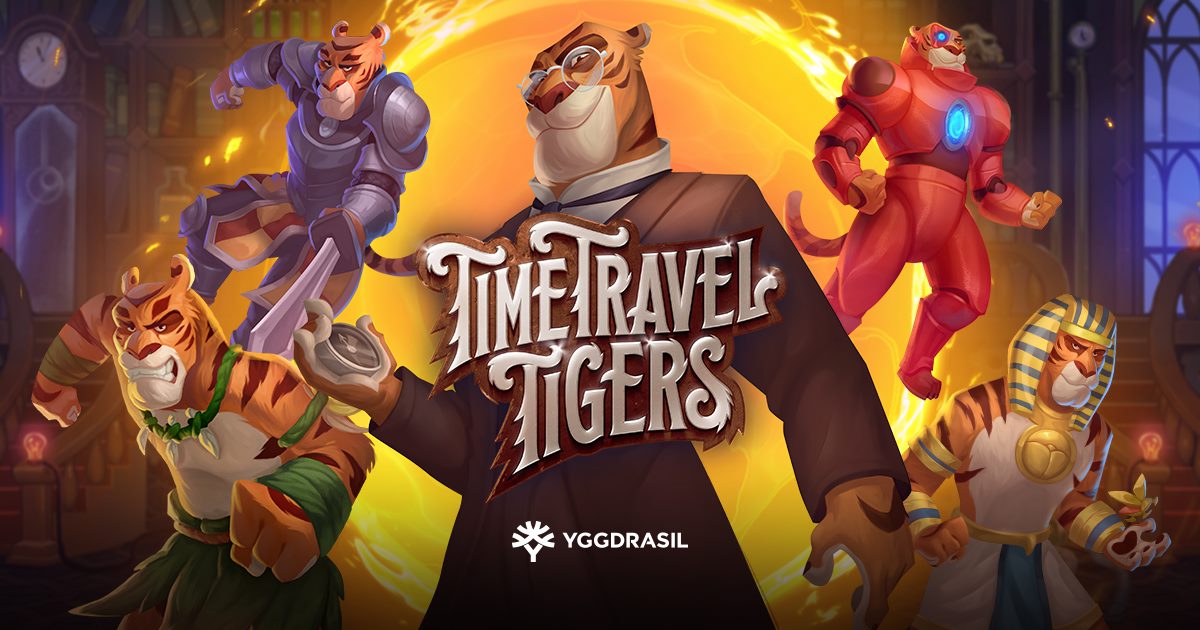 Rotate your device to start Play
Best Casinos to Play Time Travel Tigers for Real Money :
Time Travel Tigers was released in November 2018 so it may have been a bit overlooked because of the Halloween and Christmas slots, but it's a great game that deserves more than a few spins. I've played it for a few days since I wanted to try out all four free spins flavors, and I can say this is an enjoyable slot machine. Let me give you an honest opinion about the pros and cons of this title.
Main game and paytable
The game is played on a large 5×4 board with elaborate graphics, and you'll need to be a fan of fantasy themes in order to enjoy this particular theme. There are nine paying symbols, and four of them are card symbols while five have artwork. There are no powerful symbols here, all nine are in the same range, as the card symbols pay from 50 to 70 coins for five-of-a-kind, and the best-paying symbol only pays 150. Whichever symbol you land the win will be roughly the same, and there's no chance to win big on a single payline. As the more experienced players will immediately assume, it means the game has multipliers, and indeed it does, in the free spins game.
Bonus features
There are four different free spins modes, and they are assigned to you randomly when you land three or more Free Spin symbols. Prehistoric Era Free Spins will give you 1-20 adjacent Wilds on every spin, plus a x5 win multiplier on every spin. You'll get 5, 10 or 15 free spins for three, four or five Scatters respectively. Egyptian Era will give you 1-20 diagonal Wilds and a x4 win multiplier, but it will give more spins – 6, 12 or 18 for three, four or five Scatters respectively. Medieval Era will provide 4-20 cluster Wilds, a x3 win multiplier, and you can get 7, 14 or 21 free spins. Future Era will give 1-20 random Wilds and a x2 win multiplier, and you'll enjoy the greatest number of free spins – 12, 24 or 36 for three, four or five Scatters respectively.
Regardless of the era, the free spins game in Time Travel Tigers will be a rewarding one, and it's just a matter of variance, if you'll get a chance to win big but with fewer spins or will the chance to win big be smaller but you'll get more free spins.
Time Travel Tigers Slots RTP
Theoretical return to player (RTP) is 96.30%, which is good enough, and you can play this game without thinking about whether it pays or not. It does, especially during the free spins game, as the main game is more or less boring and not very rewarding. This paytable does need that win multiplier that it's getting during the free spins, and a huge number of Wilds you can get on each spin matters a lot too.
Conclusion
The free spins game really stands out in this slot machine, especially as it has four different modes, so this slot game will be enjoyed the most by players who want their free spins game to be something special. Time Travel Tigers won't disappoint a player who's looking for a fun and rewarding free spins game, so if this is you, give it a few spins.
full list of Yggdrasil Gaming games