Best Casino To Play This Slot for Real Money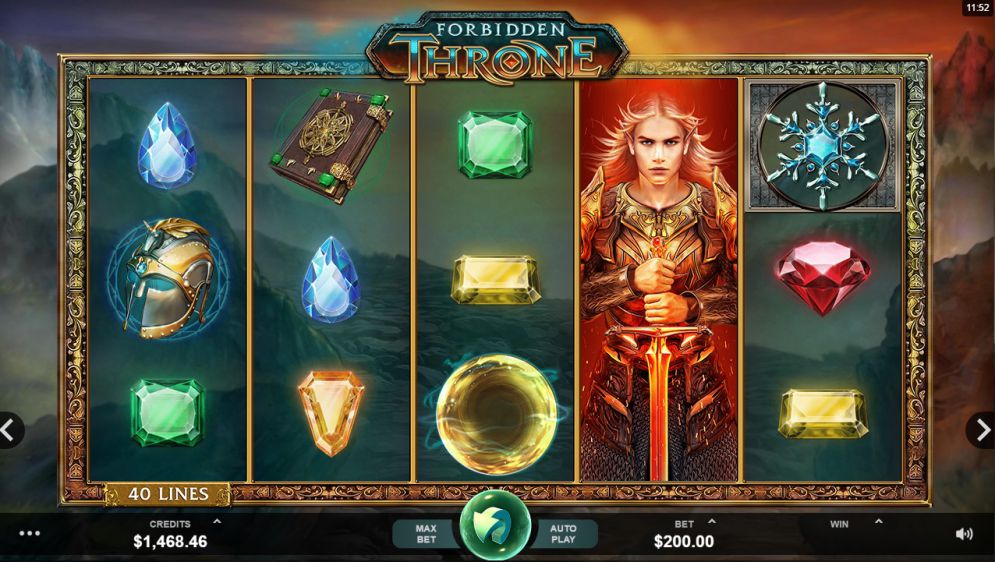 Rotate your device to start Play
Best Casinos to Play Forbidden Throne for Real Money :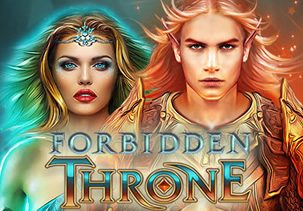 To be able to write this review for you, I have played Forbidden Throne for a few hours and have a pretty good idea about its pros and cons. This slot game is something of a mix between Game of Thrones and the usual fantasy heroes, and it should appeal to both audiences. Graphics are excellent, and all the fantasy characters are really nicely drawn in high resolution, and you'll be playing the slot just to see them expand on your reels.
Theoretical return to player (RTP) is only 95.03%, which is too little and is the level of those classic slots that don't pay too well. This is also one of those slots in which the paytable is set up in such a way that only a multiple payline win will be worth something. The game does help you get those multiple winning paylines though.
Main game and paytable
The game is played on a 5×3 board with 40 paylines, so there are no surprises here and every player will be familiar with the setup. However, immediately you'll notice an excellent feature that puts at least one full Wild reel on your board – on every spin! You'll get a minimum of one Wild reel and a maximum of all five. This isn't enough to guarantee a win alone, but is incredibly interesting as you get the feeling the game is helping you get wins on every spin. However, it gets a bit old after a while, since on every spin you see those beautiful Wild reels so that takes the pleasure out of waiting to land them, especially as a Wild reel doesn't guarantee a win. As a rough guideline, you'd need three Wild reels to guarantee a big win of 30x to 100x your bet, and of course the Wild reels are more valuable when on the left part of the board.
There are ten paying symbols in the paytable, and five of them are low-value symbols. The five high-value symbols pay progressively better prizes, and the paytable is actually quite generous, considering the fact that you can get multiple Wild reels on any spin and this game therefore relies on getting multiple winning paylines. It can pay well for a single payline, too, but only if you land five-of-a-kind, as for less than that you'll likely be winning less than your bet on that spin was. Despite the fact that Wild reels exist, there is also a Game Logo Wild symbol, and it's the best-paying symbol in the game.
Bonus features
The free spins game is triggered by Scatters. You'll get 10, 20 or 30 free spins for three, four or five Scatters respectively. The free spins game is the same as the main game with nothing extra on top, but I somehow felt it's paying much more often so I was usually able to leave the bonus round with a nice cash prize. The free spins bonus round rarely disappoints, and the bonus round can be re-triggered during the feature. The Scatters are actually Gold Balls that shine through the Wild reels, so it's possible to land a Wild reel and a Scatter at the same time.
Conclusion
Forbidden Throne is a fun classic slot game that does things a bit differently as it introduces at least one Wild reel on every spin, but the more you play the game the more you'll realize that these Wild reels aren't as powerful as you'd expect. Wins are still just as common as in some slot game with regular gameplay, except that the wins are smaller as you need multiple winning paylines to get a substantial win. This slot game usually doesn't pay too well but is fun to play and there is a chance of winning big. You might want to play this one for visual experience alone, as graphics and animations are stunning.
full list of Microgaming games